They are at 3 months of age now so I thought some updated pictures were in order. The first one is affectionately known as "Baby #3" LOL. I'm already too attached to them so names were totally out of the question. This baby is HAMMERING her food and growing in leaps and bounds. She has shed twice and is now officially for sale.
Also, they are not THIS yellow but since we were having a major storm last night, I had to photograph them inside and the lighting is less than optimal.
#3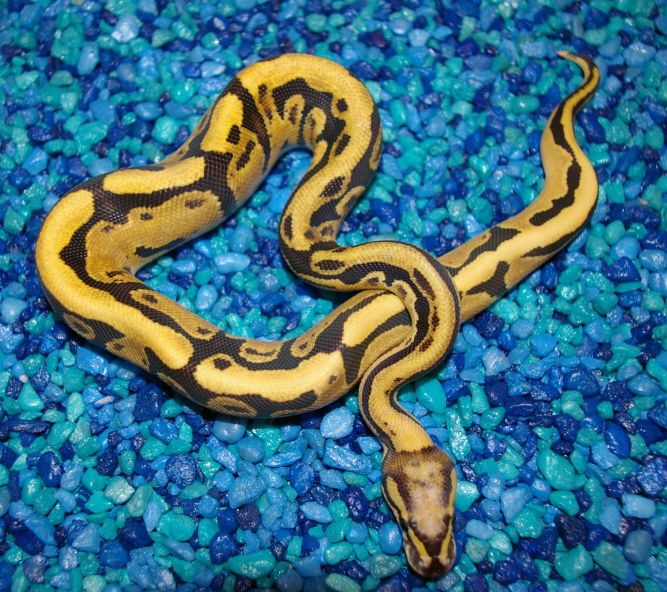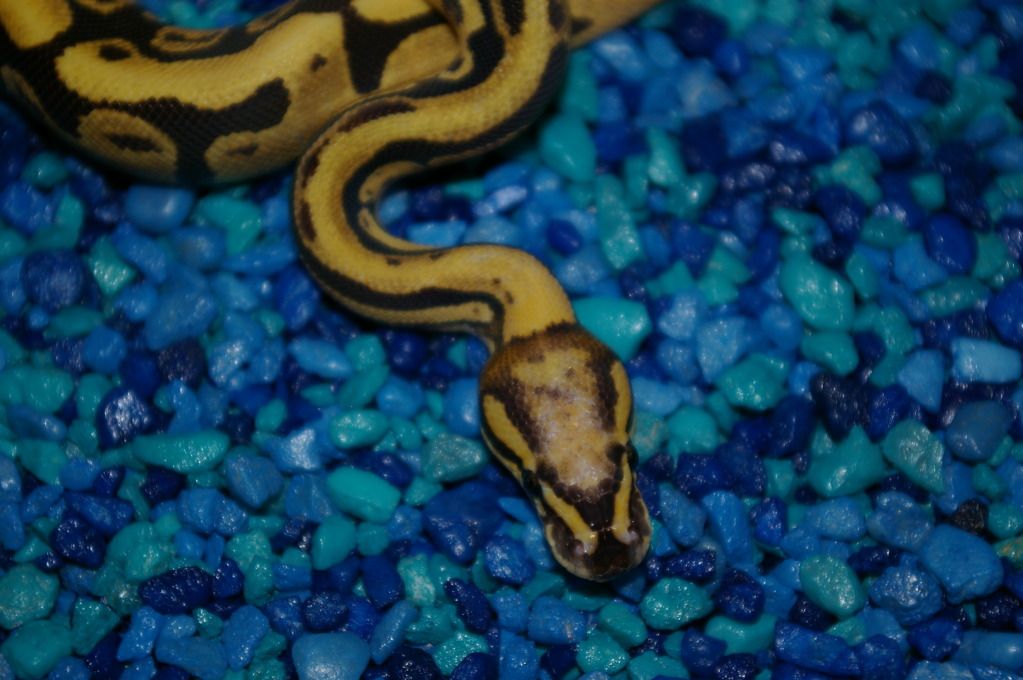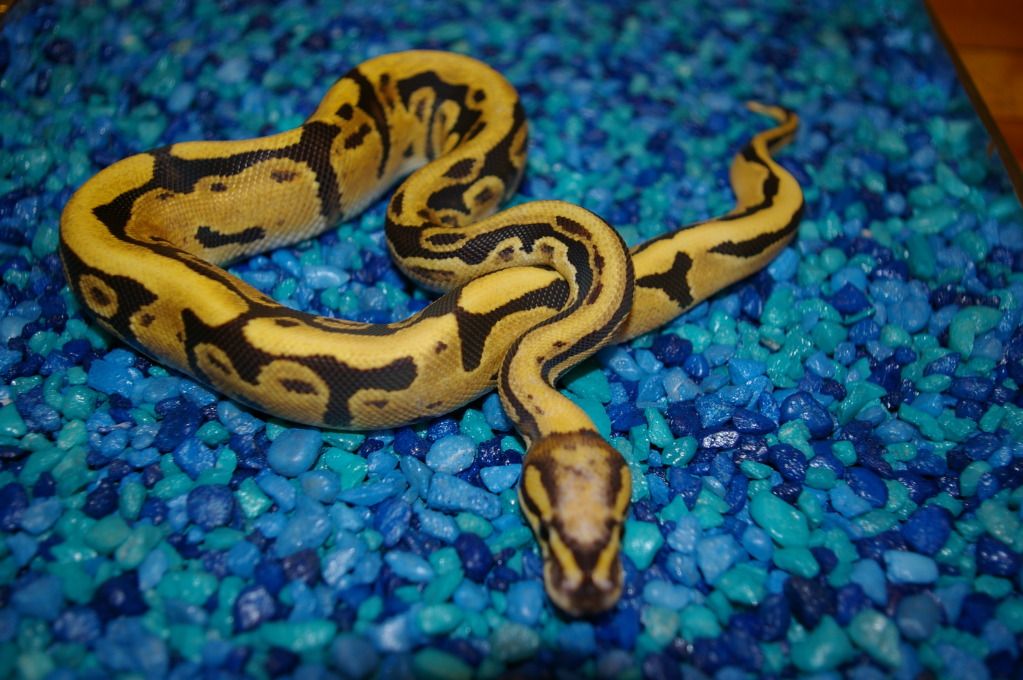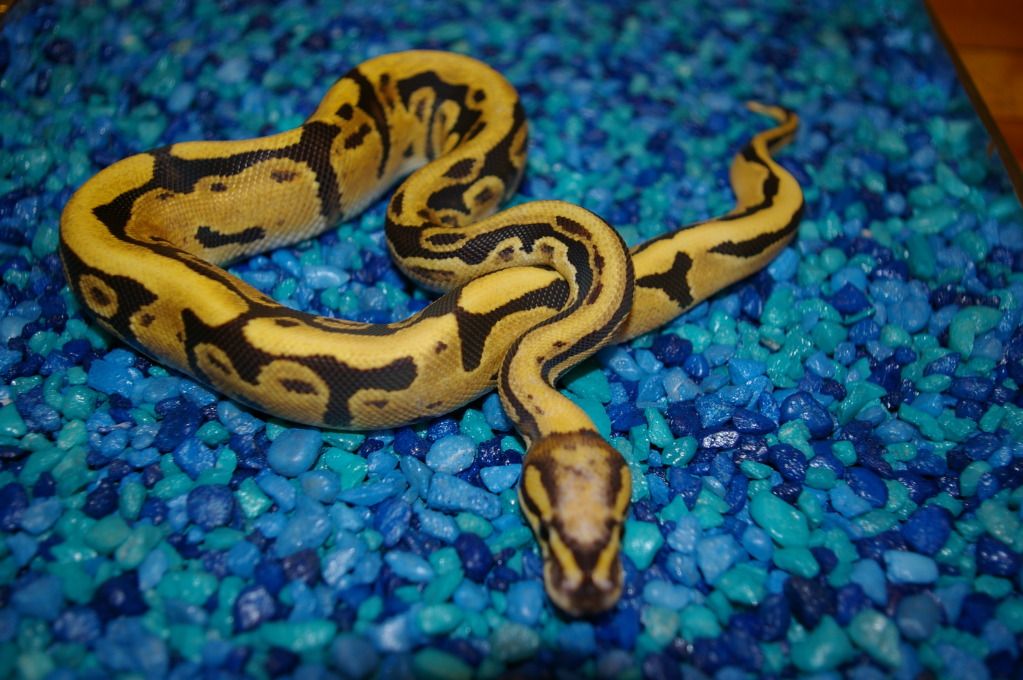 This one is also a Super Vanilla known as Baby #4. I have had to assist feed her and until she starts eating on her own, she will stay here. She has only shed once also.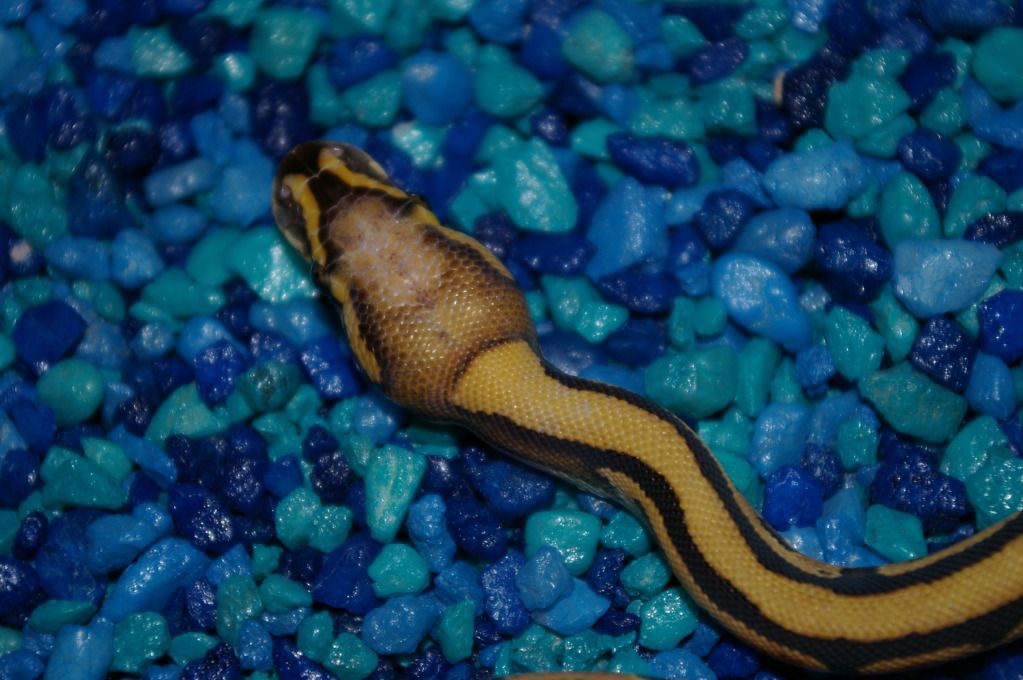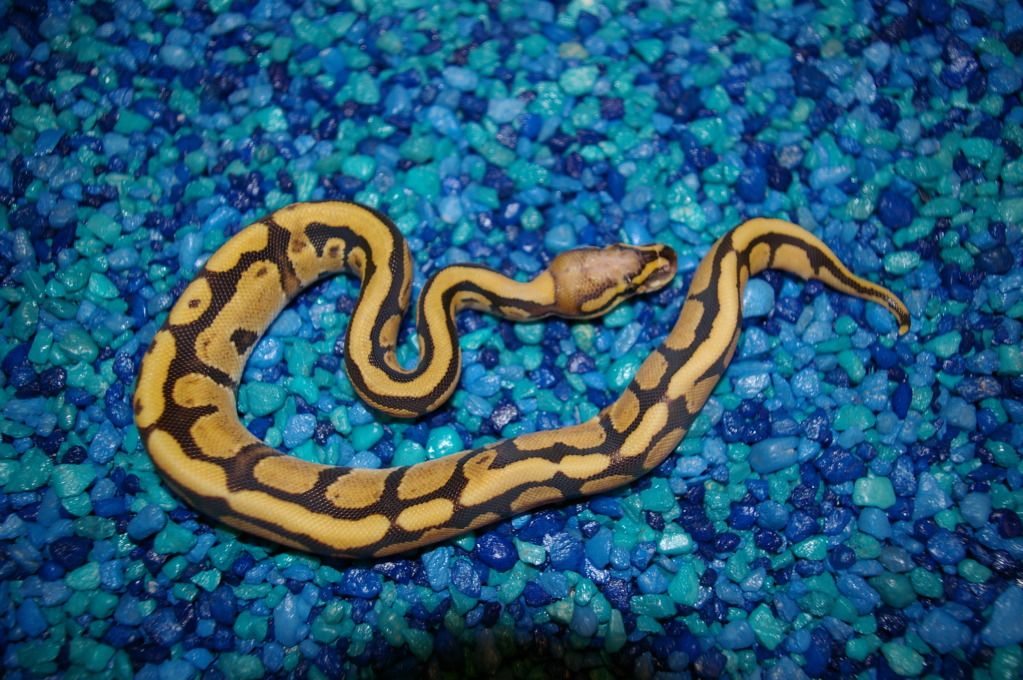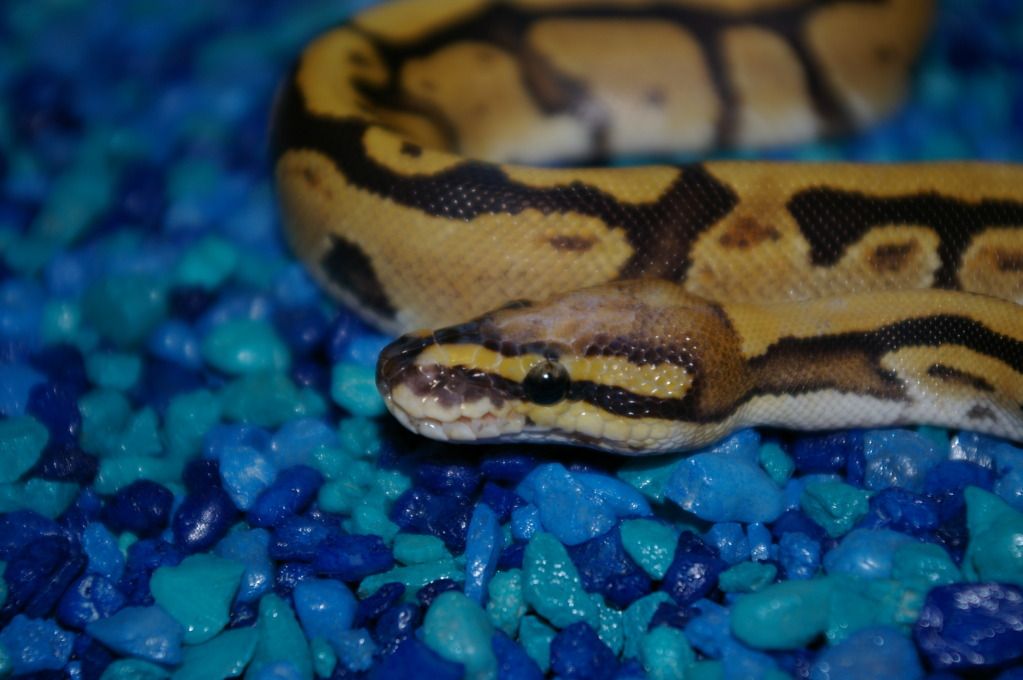 I'll post pictures of the other two in another thread. Hope you enjoyed!