I decided to pair a couple of others this week , and so far all is going well .
Anery pos het Albino x dark het Albino :
I wasn't going to try to breed her this year so that I could sell her . This is the Anerys 2nd female ---
Salmon Jungle (Hauge) x Hog (Lilly) :
I tried this pair back in mid October , and the female wanted nothing to do with anyone . Well, 2 months later , and she's changed her mind hopefully. He was really wrapped up this morning. BTW, I you'll notice that there is also a Super HypoHog in there as well . I was just seeing if he might show any interest at 20 months old , but nothing . That's fine though, I'd rather thue Jungle do the work--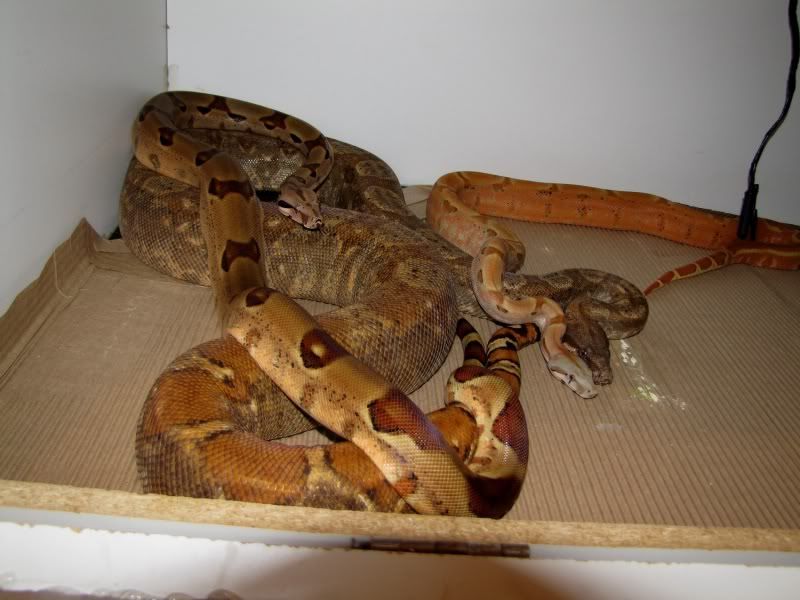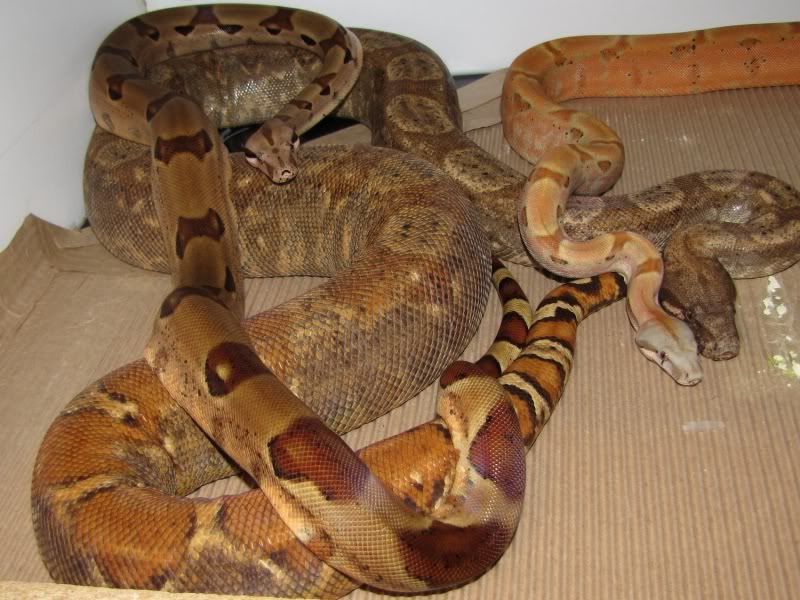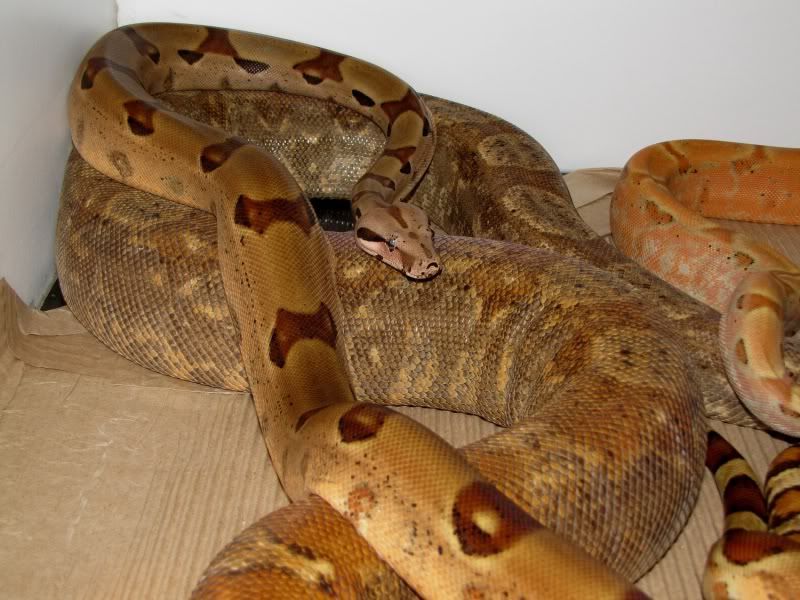 This has been a good month of courting and copulating in the snake room. I witnessed 3 verified copulations this week, and also 3 POS's . I think that I'm going to start my pairings later from now on.