Dam: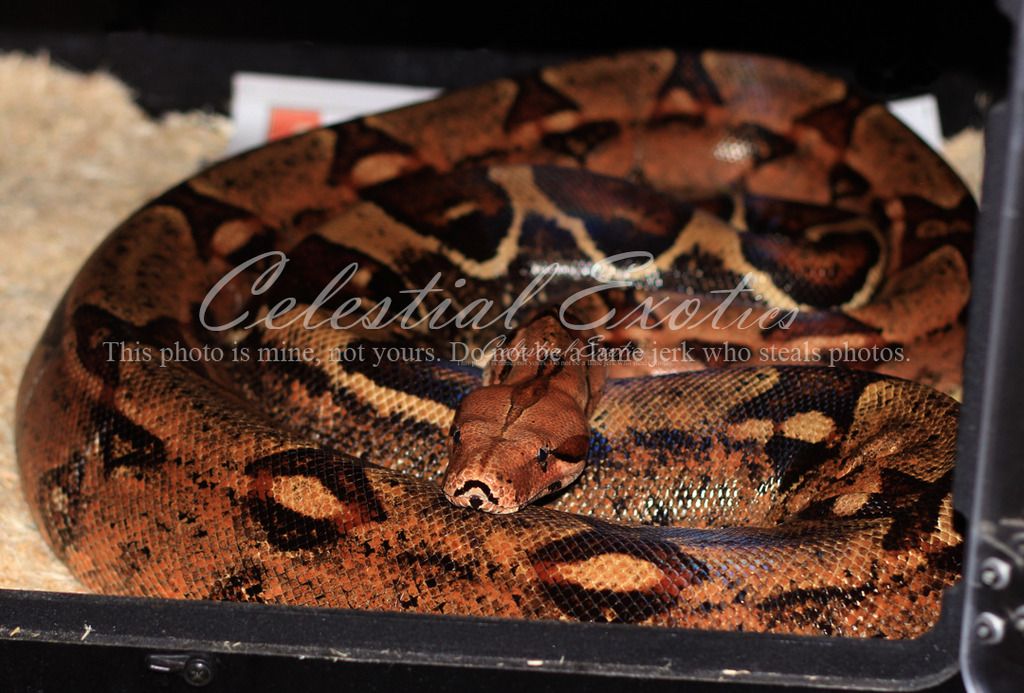 Sire: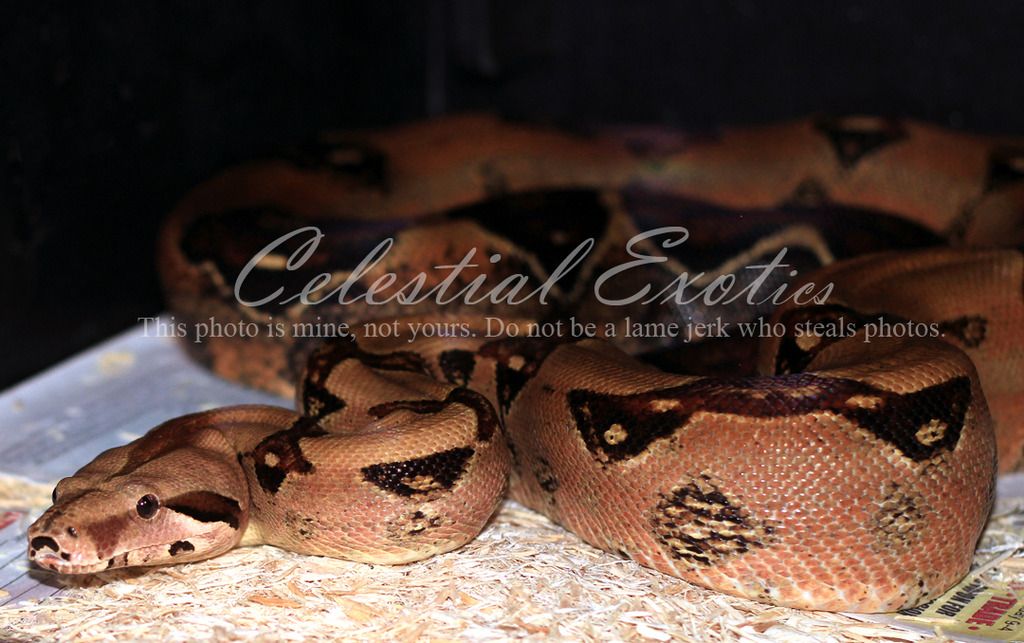 Sugar Pastel X Schneller's Redline (Sugar Redlines)
Born 25 May 2015
23 Live
1 Kinked Cull
1 Stillborn
5 Slugs
I came into this litter being born around 11:30 am. As I was looking through the babies already born, the dam was pushing out an additional baby that was already broken from its sac but was taking in breaths so I was not concerned.
However, over five minutes later I realized the baby was still not coming out the rest of the way despite the mother pushing so I grabbed into the baby and pulled it from the birth canal during another attempt. When I removed the baby I realized it was alive but horribly kinked and, as a result, had lodged itself in the birth canal.
It was then I realized other babies had gotten stuck behind the kinked baby and they were coming out broken from their sacs and not breathing.
I was able to revive most of these babies, but they are weak and may not make it, however, had I not been there, things could have gone worse.
The dam was able to push out two more babies with their sacs intact and a final slug which completed the birthing process.
The dam and the majority of the litter are doing well, but the five or six who had been trapped behind the deformed baby are not out of the woods yet.
For a first time mother I am mostly pleased with the outcome.
No, you cannot have the striped baby. Lol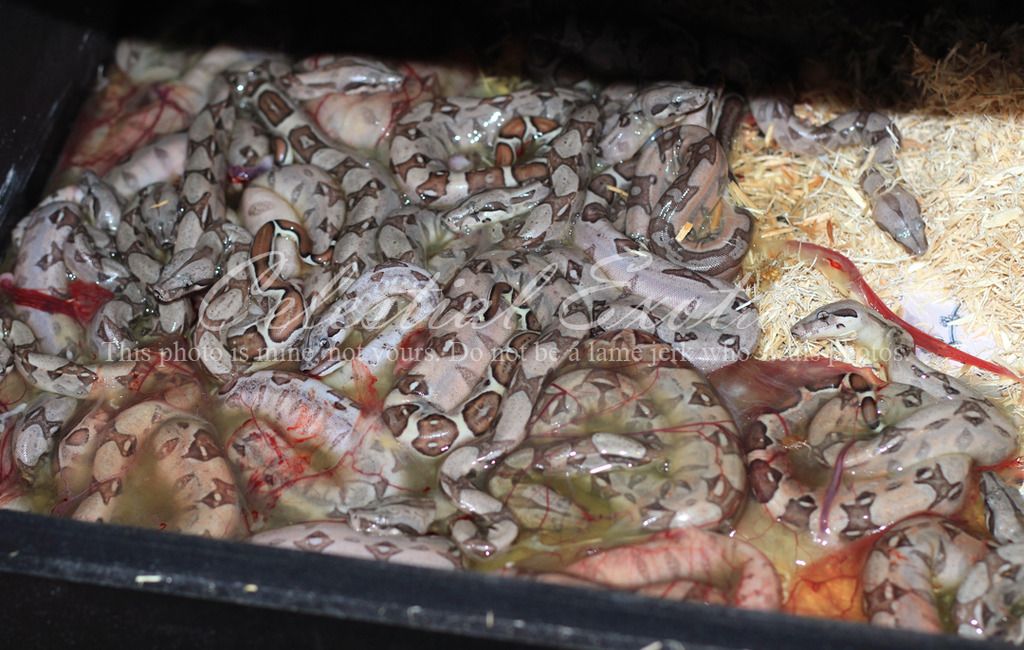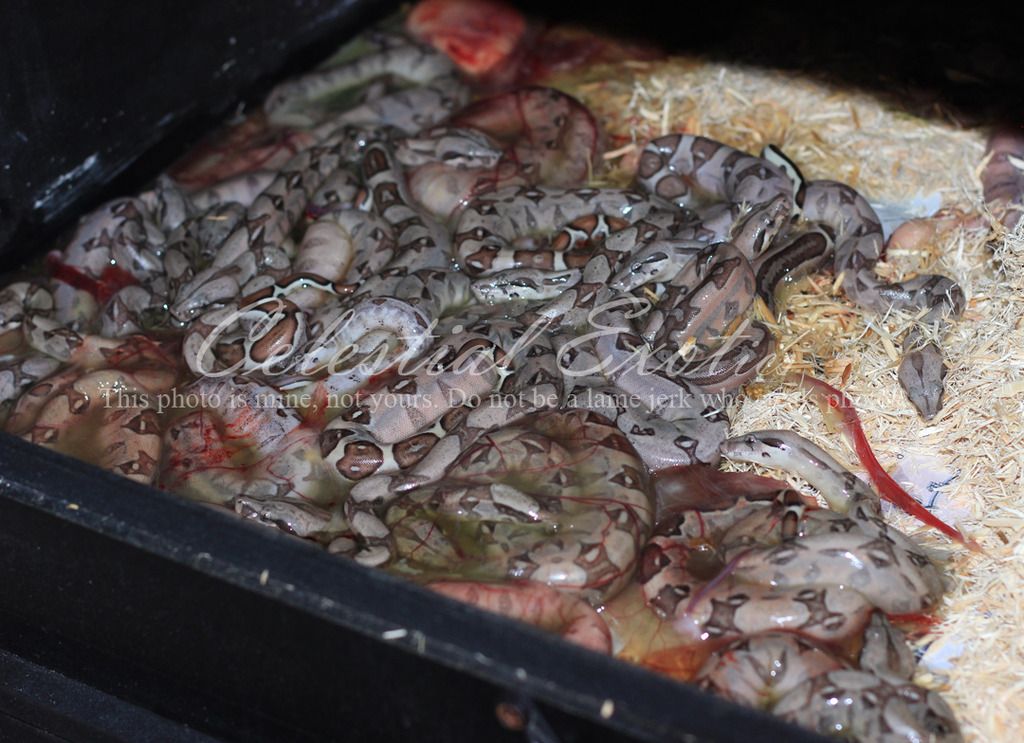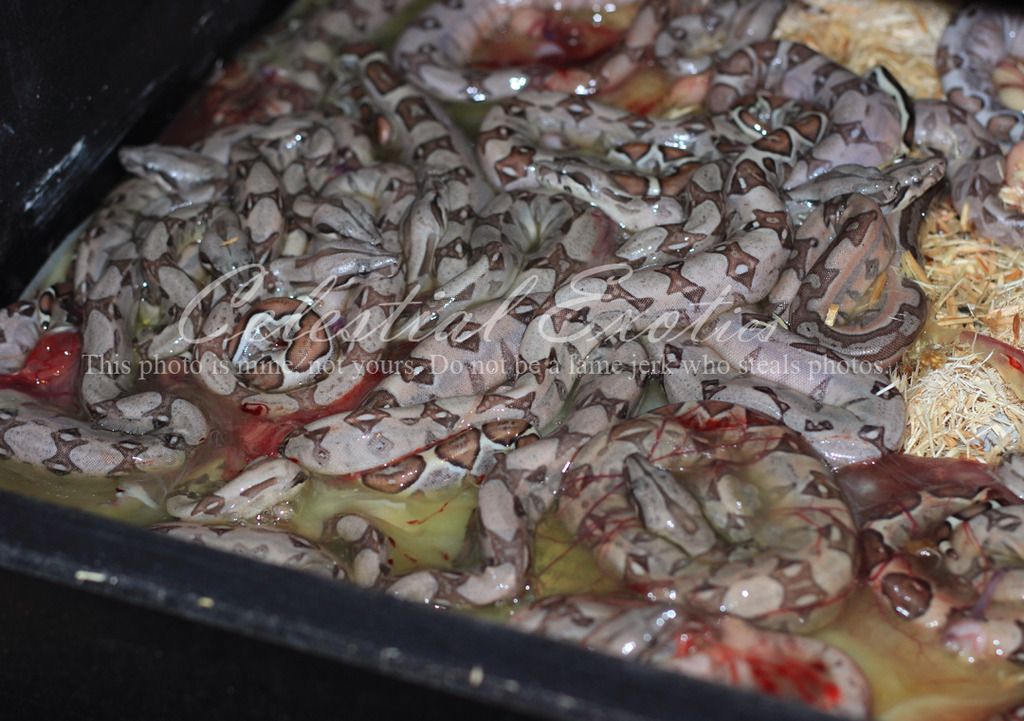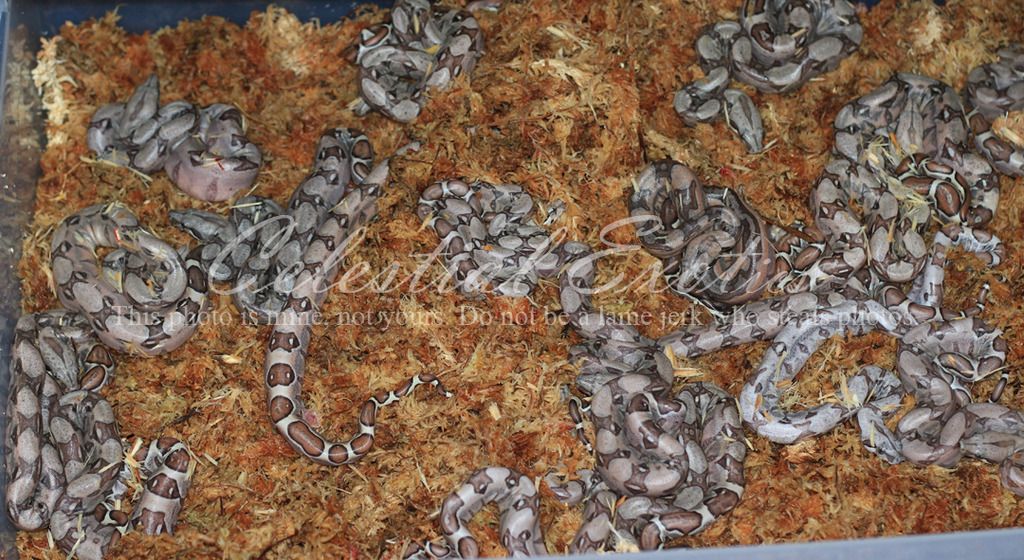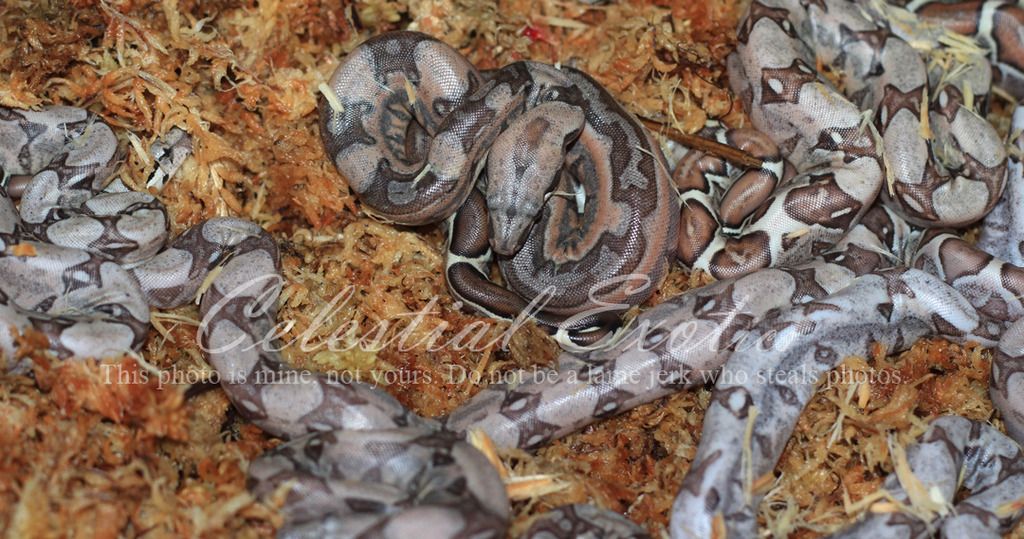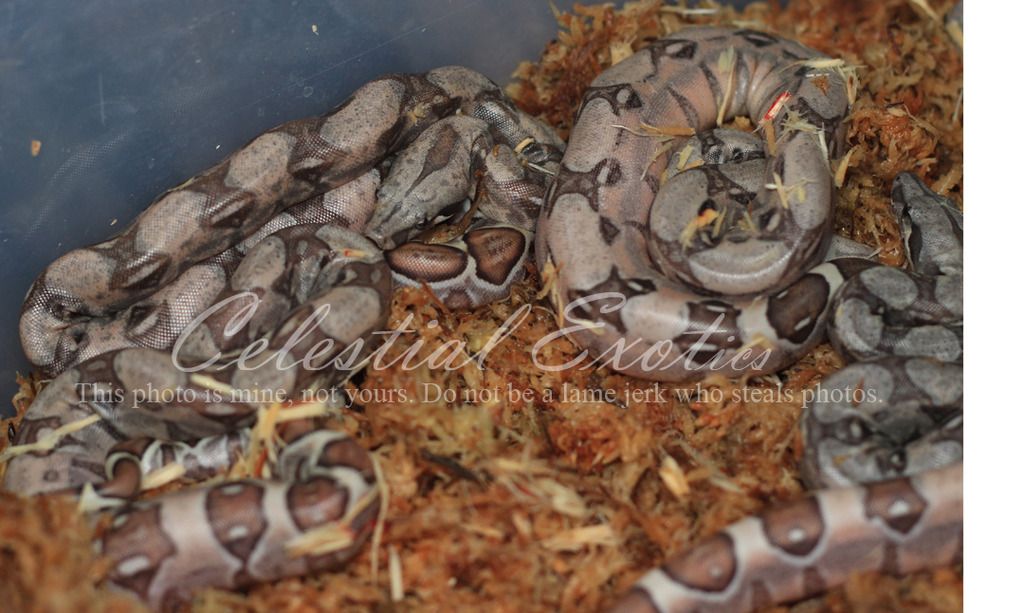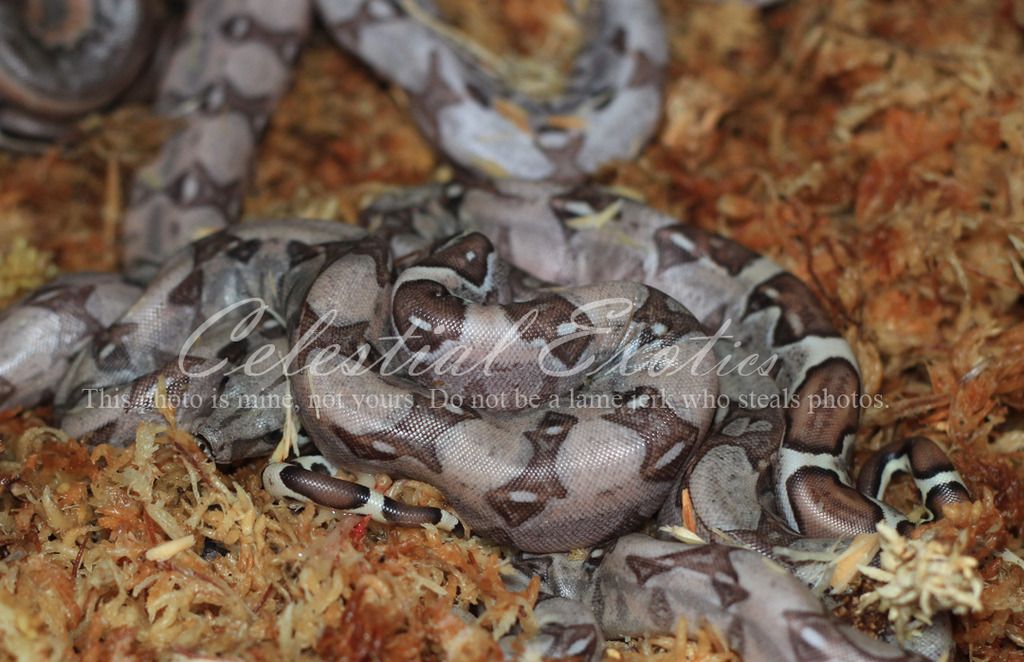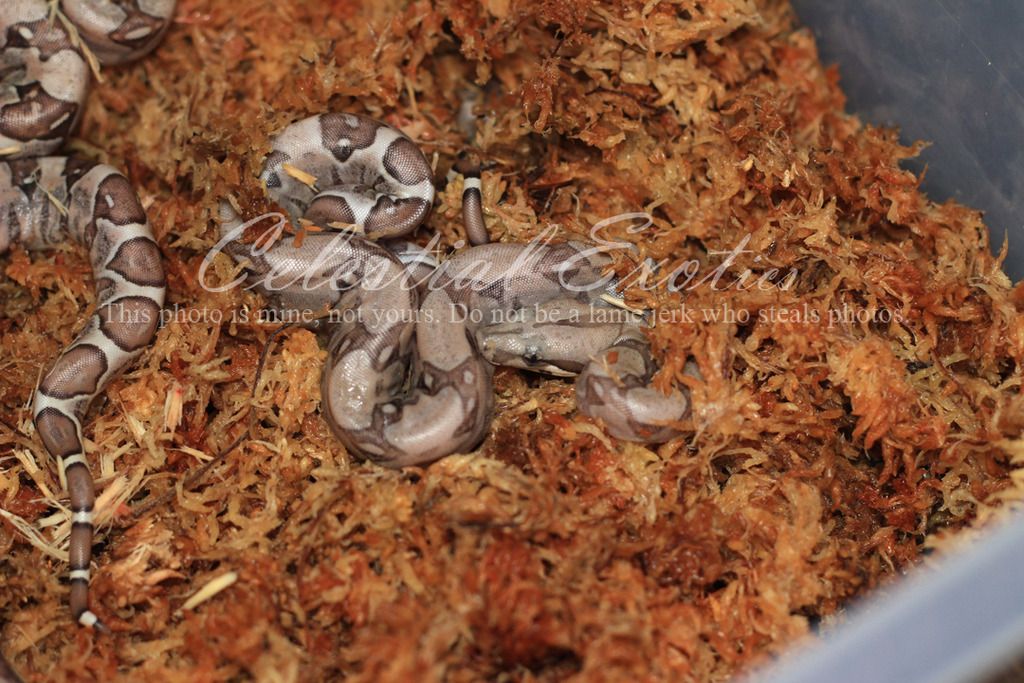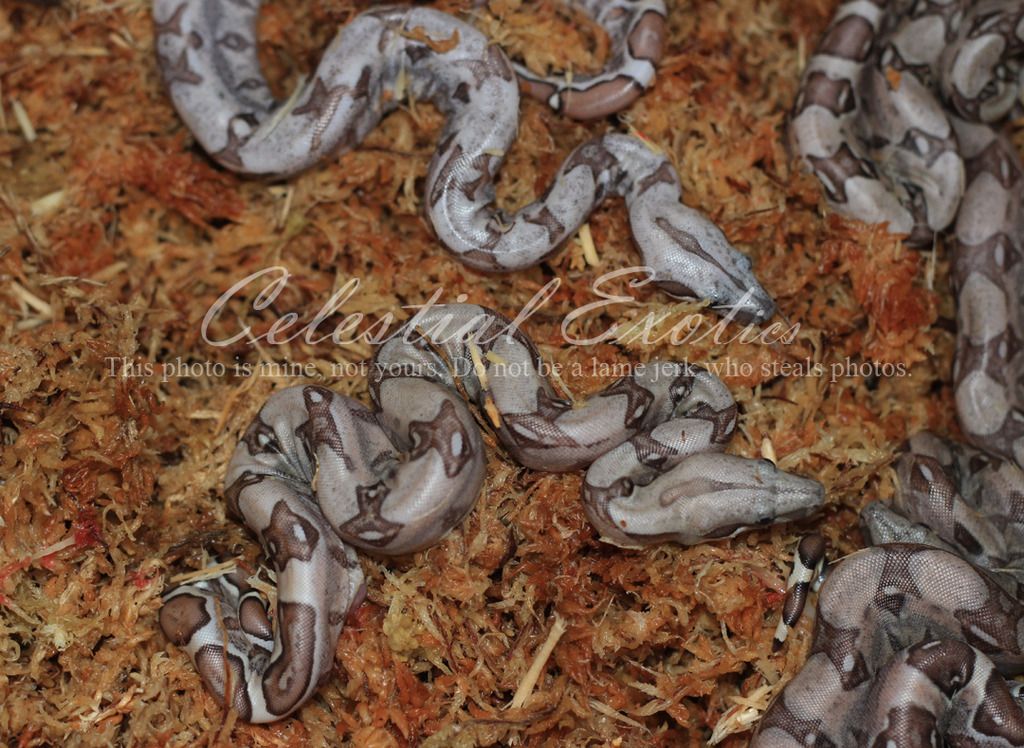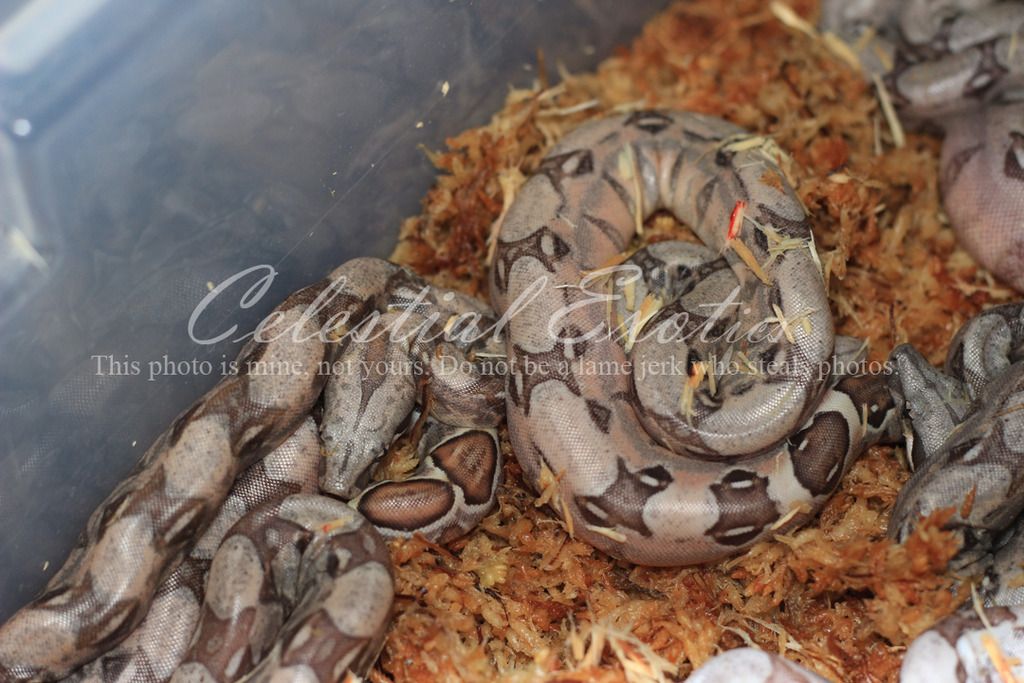 The kinked baby that was stuck in the birth canal and subsequently culled.
Enjoy.