Figured I'd give everyone an update on how my breeding season has been going.Everything has gone quite well, and both my females are currently gravid.
First up is my 09 hypo het leopard.She was bred by my male VPI T+ PP, and is due april 2nd.I had my doubts that she had took, but she's been making it very clear she is gravid.
next up my female Suriname who is in POS in this picture, and currently due to shed in the next day or two.Which will give me an approximate due date.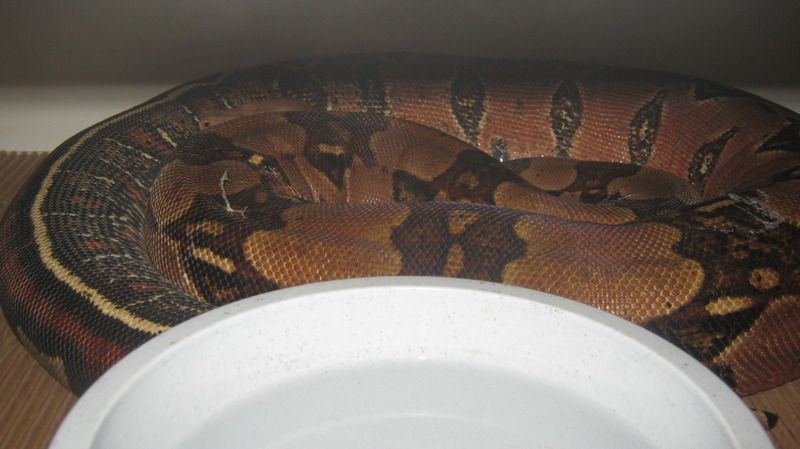 Of course the most important part of breeding.My book of secrets, which has all kinds of info from all of my breedings.Things like temps, humidity, feeding, gestation lengths everything.Anyone else write everything down for future reference?