OK, so I have an opportunity to get either a Gee Line Hypo, or a DH Sunglow... both are '09s. The price for each is right so that's not an issue. My problem is that I can't decide which one to get. Any thoughts? I have no plans for breeding, so the boa chosen would be a just a pet.
Gee Line Hypo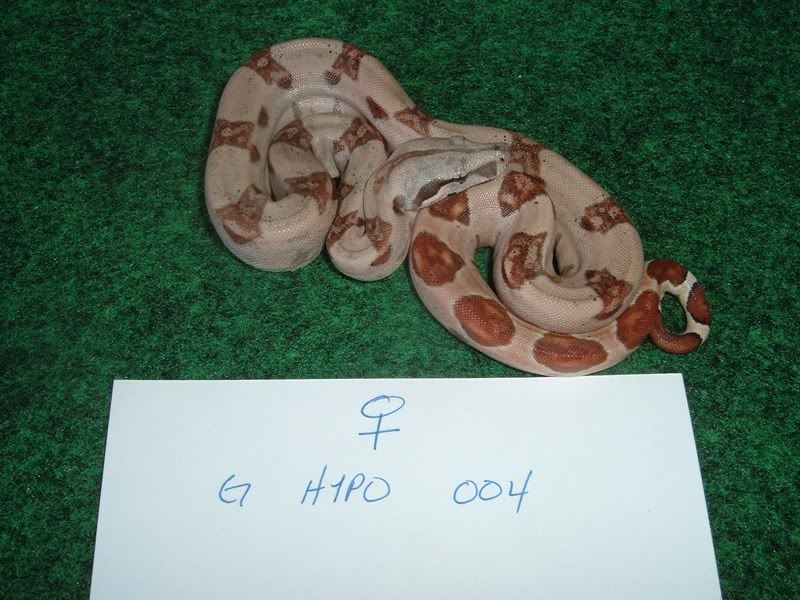 DH Sunglow
Honestly they are very similar boas, which is why I'm having such a hard time choosing.
...Actually choosing which snake to get isn't the only problem. The bigger problem is getting it in past my wife. She'll flip when she finds out.
So, any thoughts as to which boa?