I have a hypo harlequin boa and he has suddenly gotten way more pink in color. Is this normal for them to brighten up with age, it was my understanding they got darker? It happened sometime within the last week, cause I got him out today to put him in a new larger enclosure and was literally like "wow". I'm sorry if this is common knowledge, I'm really new to boas and only keep gtp's. I did feed him last night (didn't see him though cause he grabbed the prey from out of his hide) so my other question is do they brighten up after eating, could it be an indication of stress, impending shed, temps too high, temps too low etc.
Here's a photo of him I posted a little while back. He looked more pink at the time of the photo it's just hard to capture that color.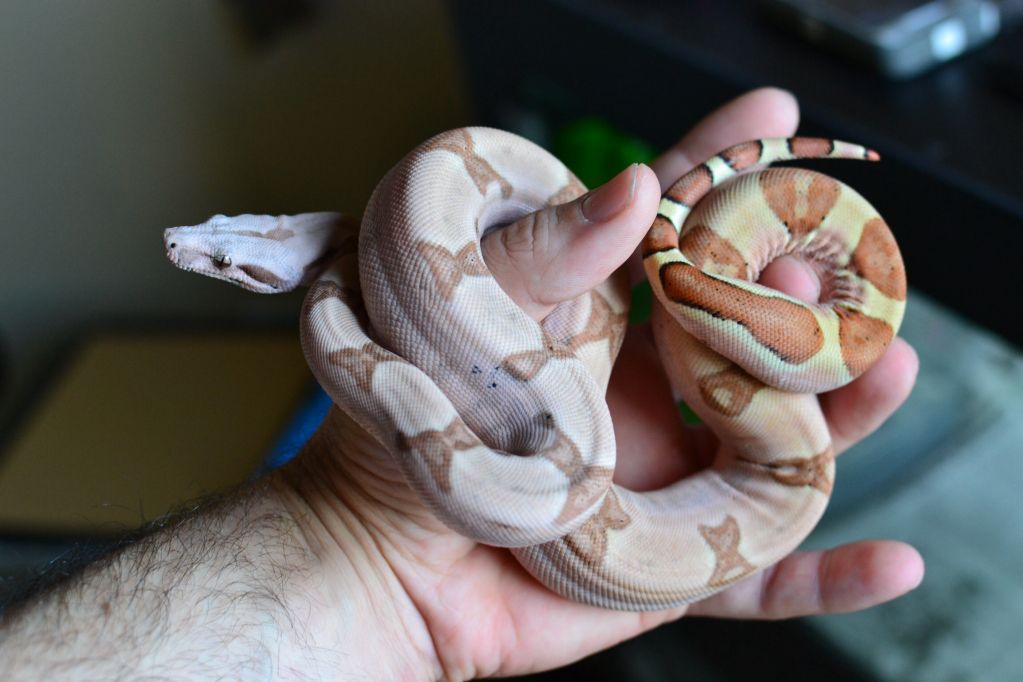 And here's a photo from earlier once again he looks even pinker than in the photo due to me not being able to capture it.
I wish I could get better pictures of how much he changed but you get the idea.
thanks everybody, Justin.