Kinda wanted to get a thread going to collect images of all of the current Red tail Morphs, in the industry right now. Been wanting to look into the drastic change, (if there is one) of new born red tails, into adults. So if anybody has documented images of what any one particular Red tail has looked like from birth to adulthood, I would really be interested in seeing the results/ Looking for drastic changing ie; change is color, patterns, etc.
I'm really interested in seeing the change of bloods!
heres and example, the original Scoria boas produced from the seemingly normal adult pairings by Jeff (I couldn't get a good picture of the same red tail through adulthood, but I hope you understand what I mean)
baby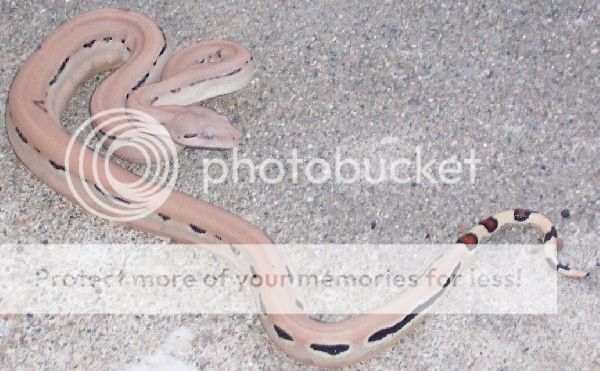 [/URL]
adult
[/URL]
For the Scoria Morph their orange just seems to intensify with age!