Hey, guys. I meant to get these pics up sooner, but one of the snakes was deep in shed. So, here goes...
My brother and I got two snakes at Tinley Park.
A Hypo Jungle het. Anery from Mark Pollard at Uncommon Boas: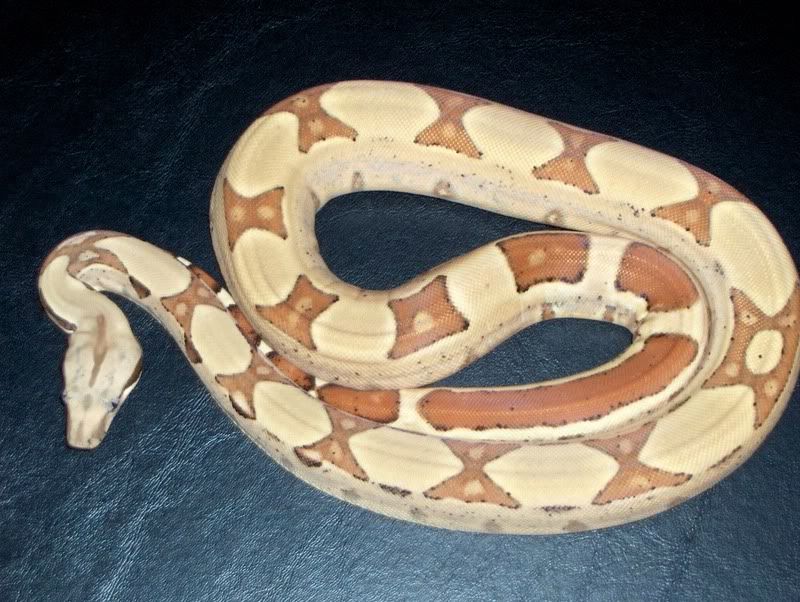 This shot shows the pink in her sides pretty well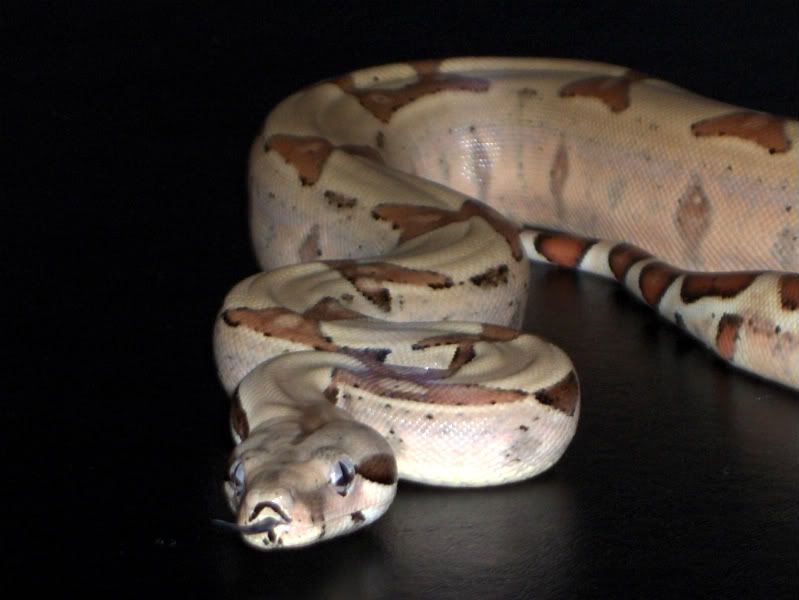 Here's a sibling that unfortunately was not for sale: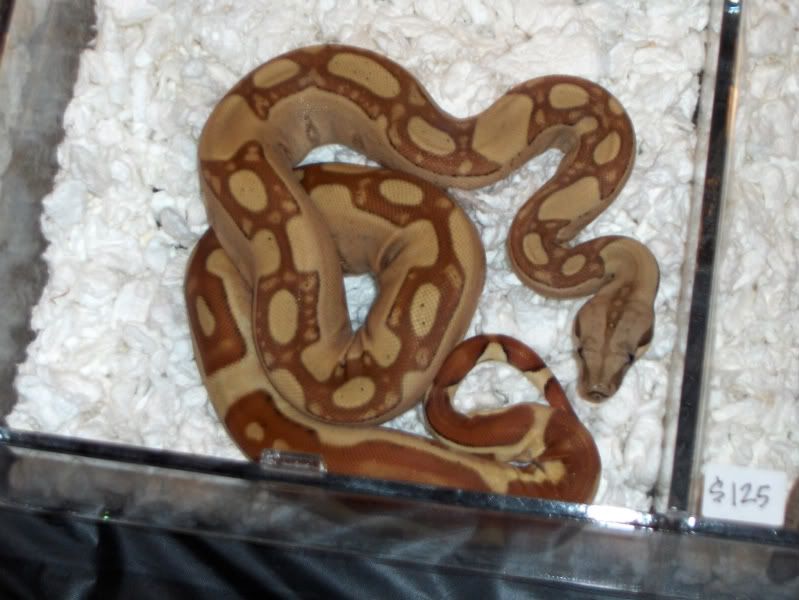 We also got a DH Sunglow from Damian Salgado at D & M Breeders: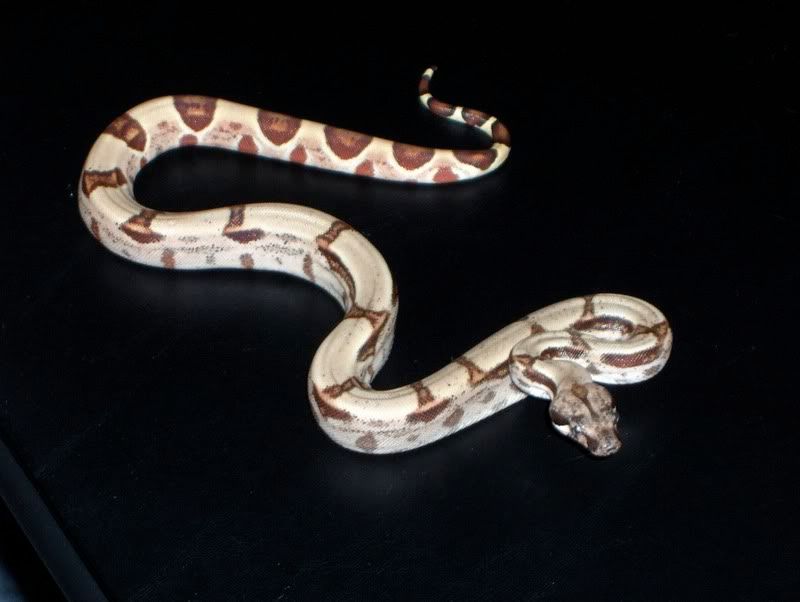 This pics don't really do her color justice, but here's the best I've got
My personal favorite shot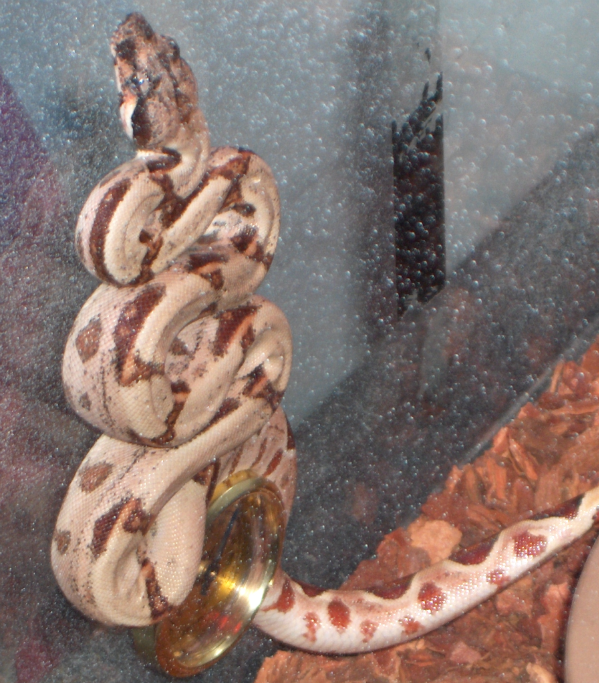 We've got a het. albino from Tony Hawkins at 2nd Alarm Reptiles to pair up with this girl. We're still debating on what to pair up with the hypo jungle het. anery.