Found this girl a couple nights ago and picked her up last night. She was a little nervous coming out of the bag, but the previous owner had her since she was a baby and had never had any reason to bag her so that was expected. The whole family came to see her off when I picked her up and you could tell they had really cared for her, the dad almost teared up a bit. I don't what she is other than a kool lookin columbian that I scored for an even hundred bucks. So until we decide on a first name I'll just introduce her by her middle name...presenting, The Big Dirty!
Her in the bag, she was getting defensive so I just ripped it open...lol.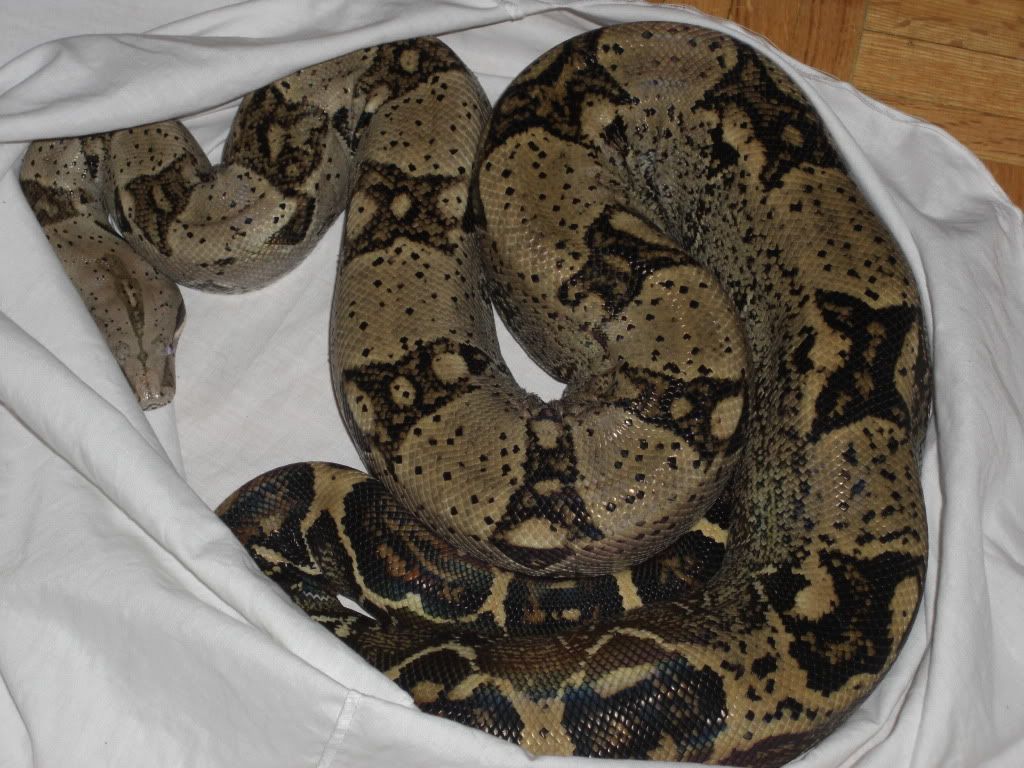 This gives a good idea of her girth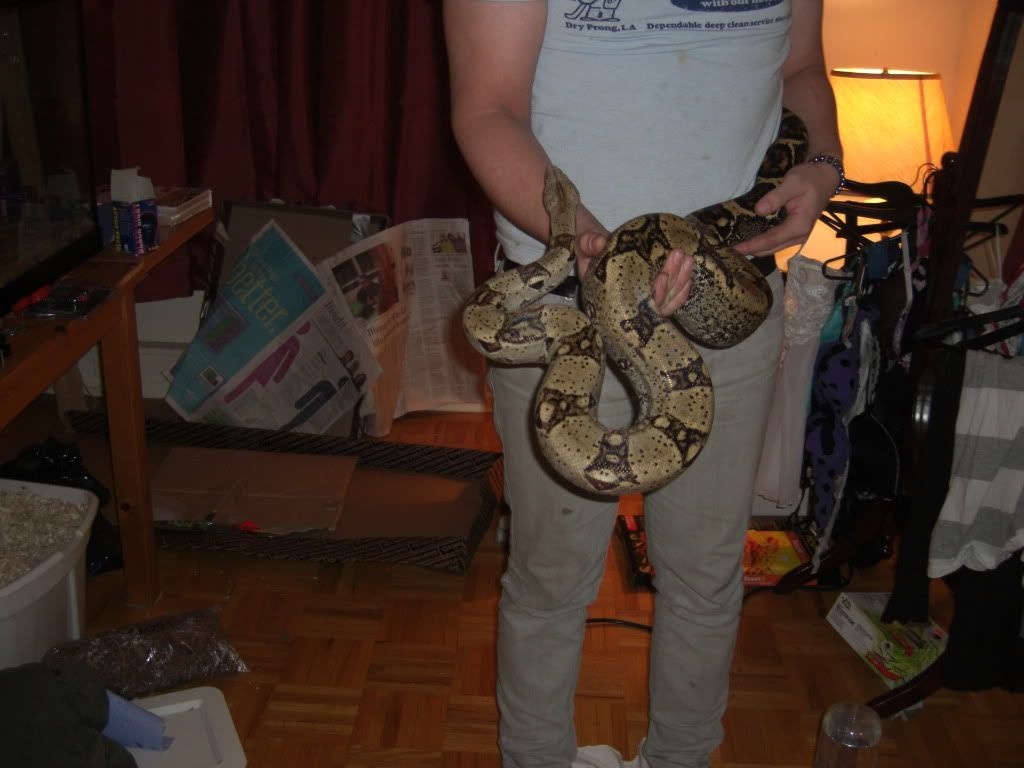 ...and a good idea of her length, I'm 5'9"
Thanx for lookin!
Mat.