This is a unique boa in this house for sure. besides his tail, and the very little red we see on his saddles and medallions, he is black and silver almost like an anery, NO pink on the sides, no rosy cheeks, hes so strange lol. (and yes i know hes NOT an anery) hes already 7mo and shows no signs of loosing those baby greys and browning-out. i know you cannot say with certainty what any snake will look like, but im curious to hear some opinions from everyone
what do you think?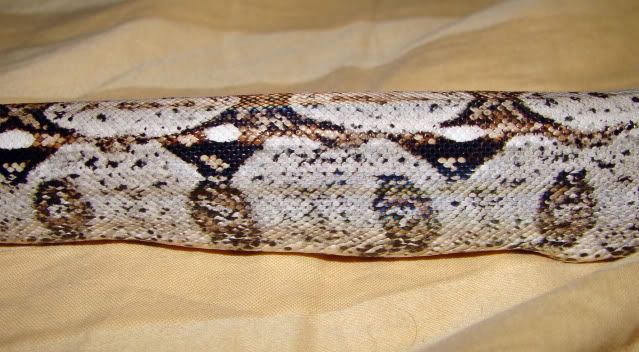 he has these really neat head markings too which remind me of a BCO or BCO cross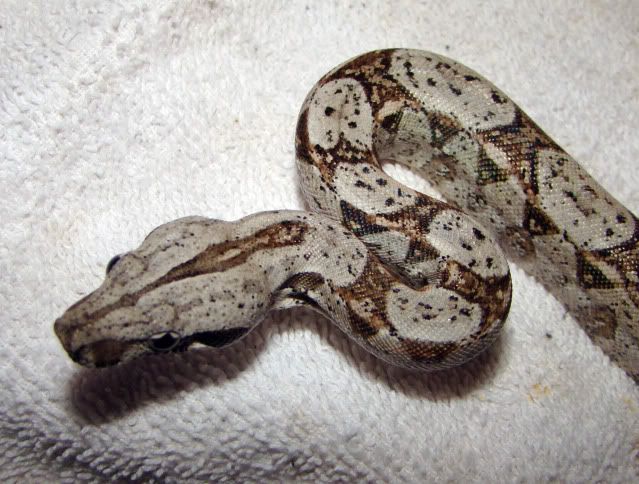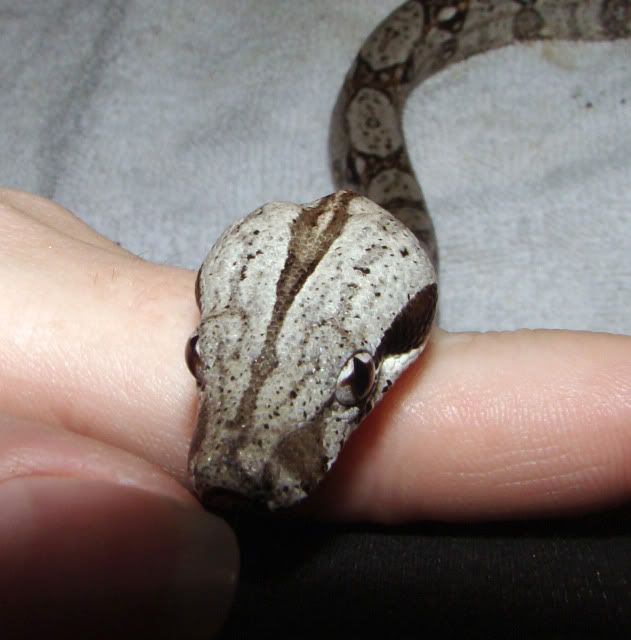 and this pretty much sums up his personality LMAO
too bad he was too close to the cam and his face came out dark
hes an adorable baby, i love him
when i went over to see my buddys new litter of babies, i knew the second my buddy pulled out this guys bin that i had to have him
BTW, his parents were either snow X hypo arabesque het albino, OR albino het snow X hypo arabesque het albino, if that helps any.