Hey all,
I haven't posted this week because it was a tad difficult for me. I'm afraid that Spiritus, the male Sunset with the hemipene prolapse died a week after his surgery in my hands. The stress and anesthetics were too much for him.
His death however did an unexpected twist... my father who -hates- snakes took me with him to bury him. And not only that, he bought me a new Boa of my choosing.
I found this wee male available for sale(albinos aren't commonly sold here) and I got him.
So this is Koko, short for Kokopelli.
He is a Khal and I really love the way he looks. However, I am not that experienced with Albinos so I was wondering if there are "grades" for albinos and what should one look for in a baby that could serve as an indication that he/she will be good looking adults.
Without flash: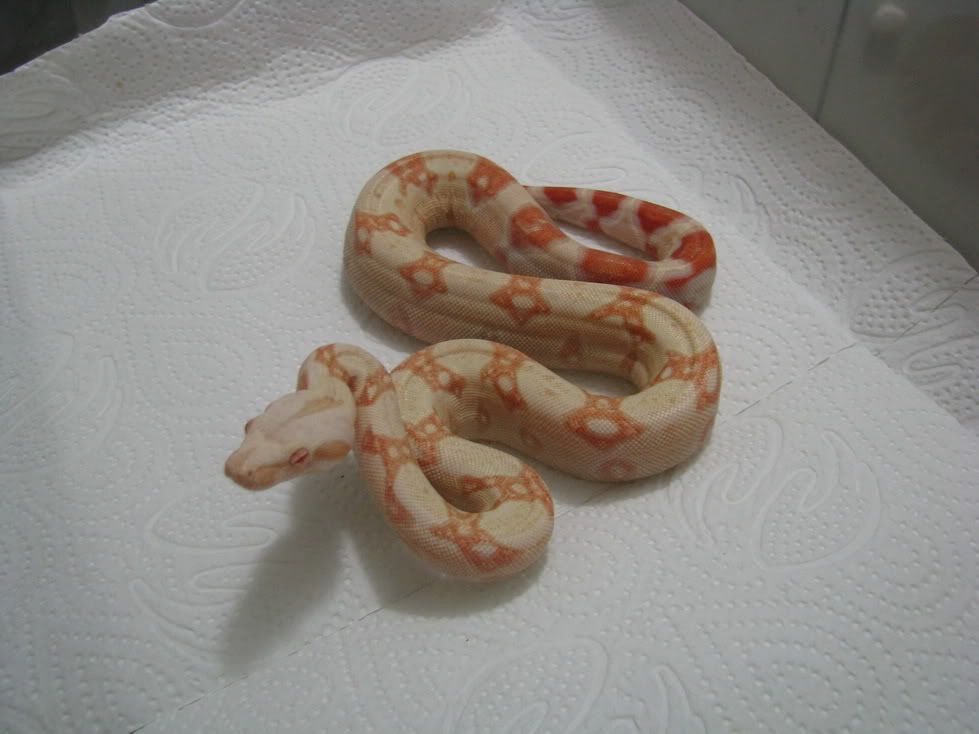 With flash: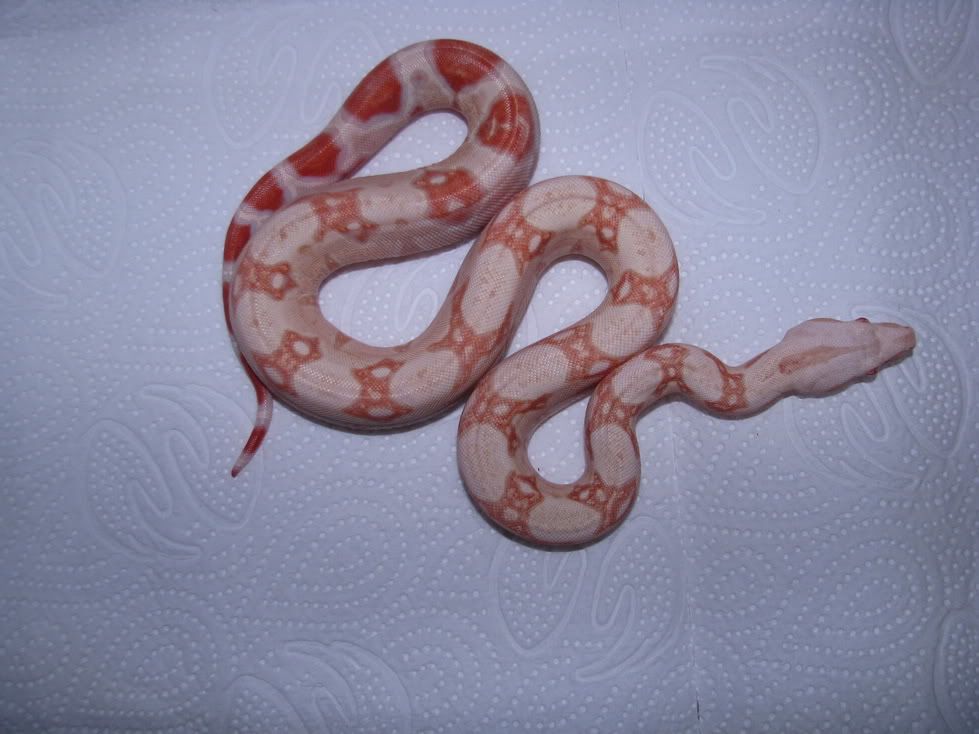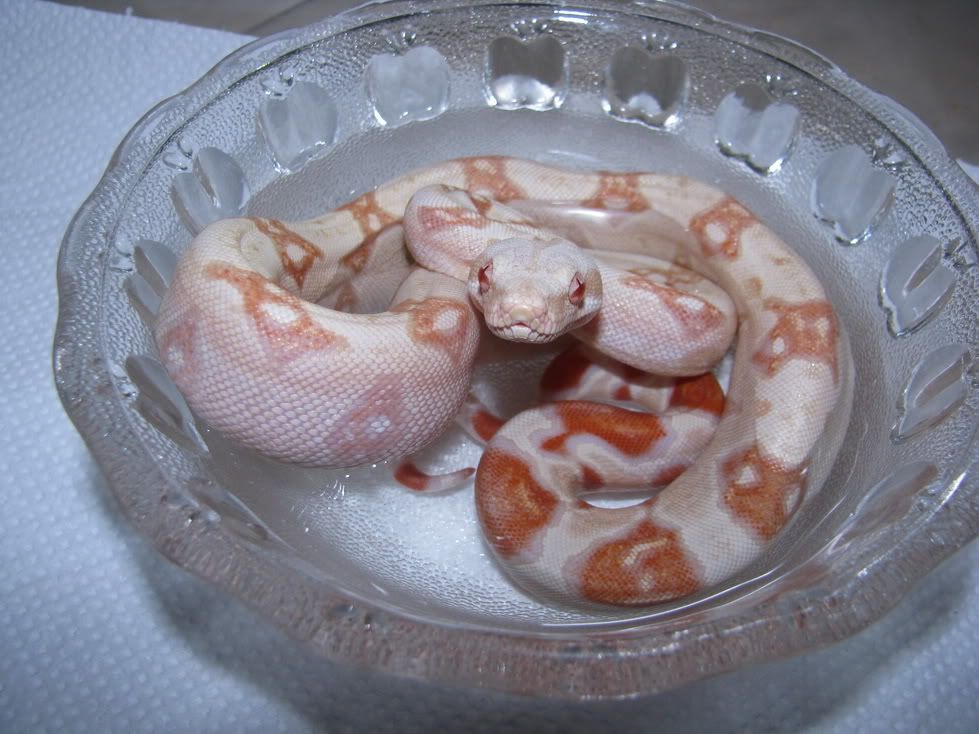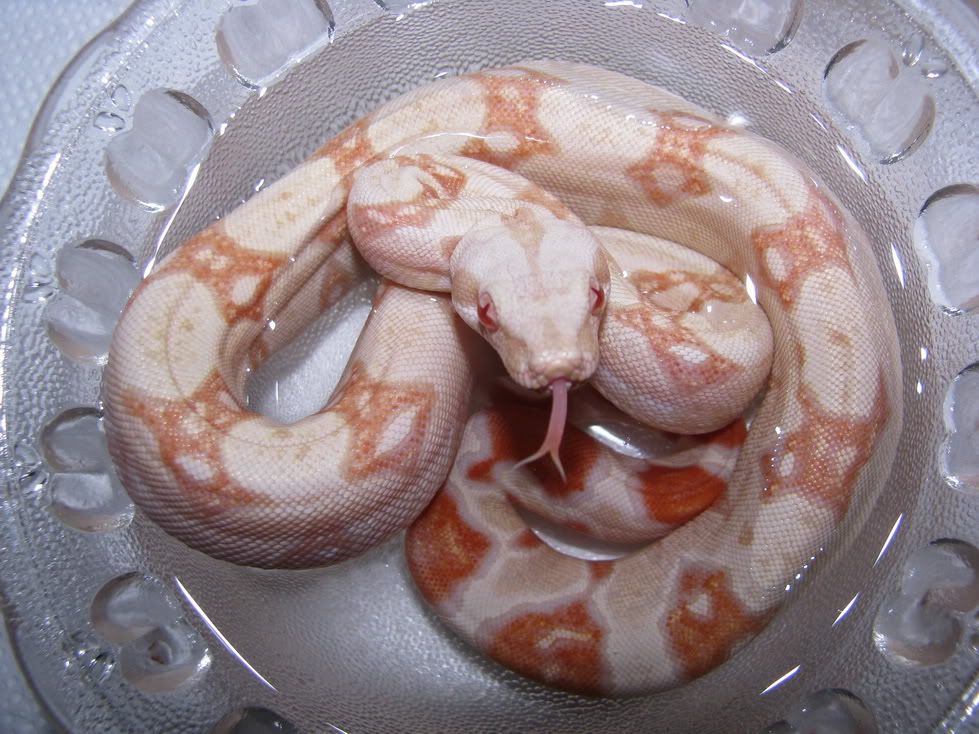 Thanks for peeking,
Oren