Eddy arrived this morning via UPS Over Night Air.
He actually got here 2 hours ago... and he's still cruising around his cage! I don't think I've ever seen such an active or inquisitive boa.
Eddy is a beautiful '09 Male DH Sunglow BCI from Fermin at Spidey's Reptiles. He's approx 23 inches (I haven't done an exact measurement). He shed yesterday, and it looks like there's a small spot on his back that didn't shed, so I'll have to help him with that.
...and he just peed as I was typing this. LOL! 2 hours and I already have to spot clean.
He was a little cold when I took him out but warmed up fast. No post transport aggression - as gentle as a lamb. He's in very good spirits.
I do have two concerns: one was with UPS... They rang the door bell and left the box on the front porch! It's November 17th! Thankfully I was home and expecting the package so I had it in the house before the driver was in his truck.
The second is that there is a sore of some sort on Eddy's belly towards his tail. Not sure what it is - possibly a burn. I've contacted the breeder and sent photos, but haven't heard back yet.
First up - pics of Eddys arrival.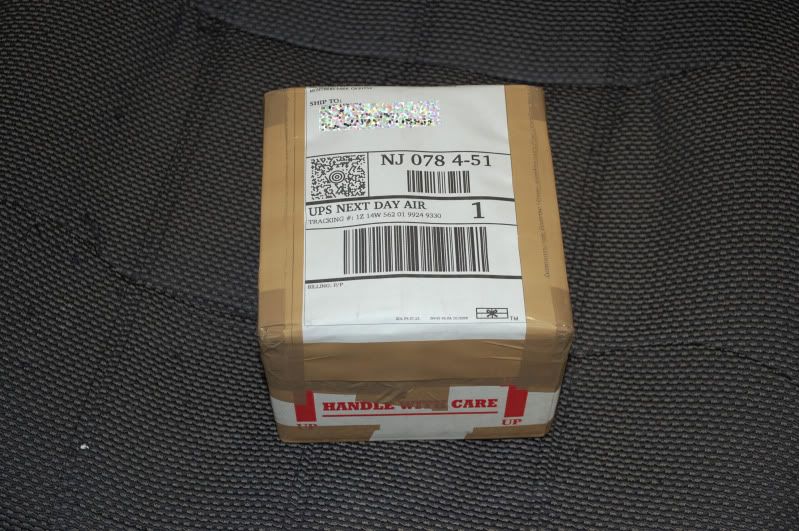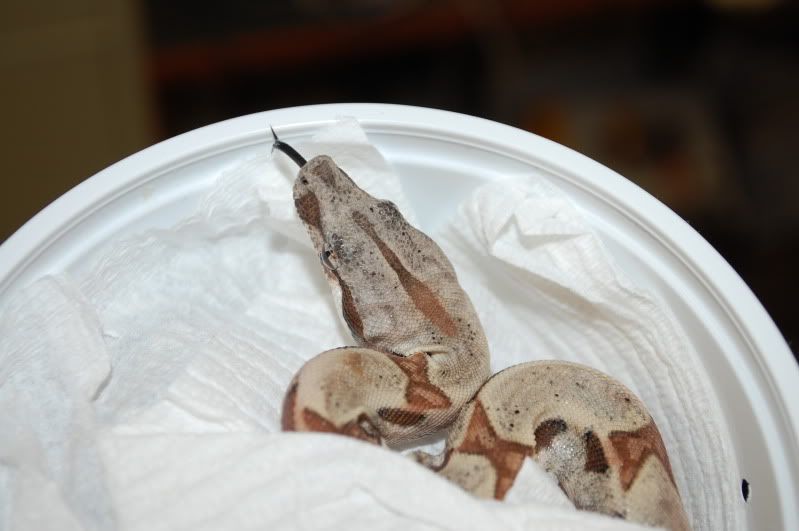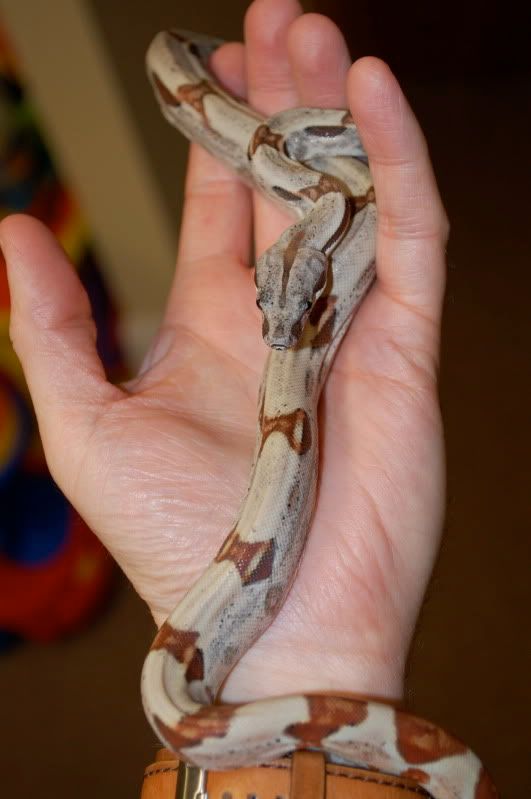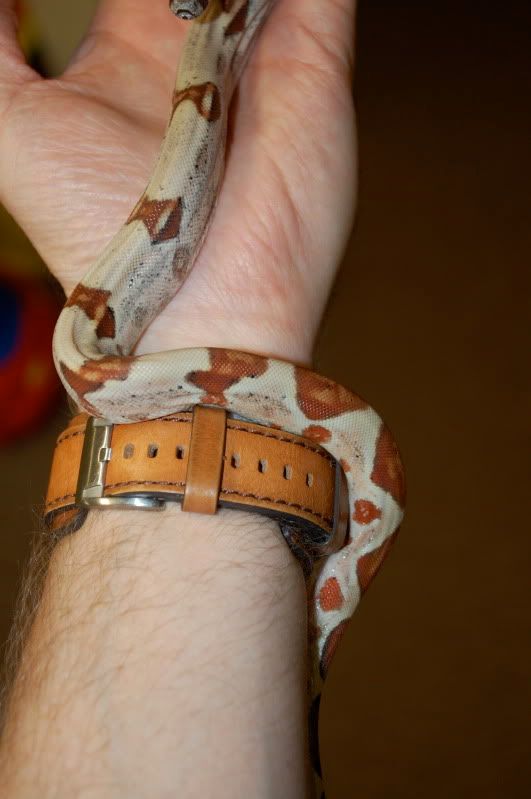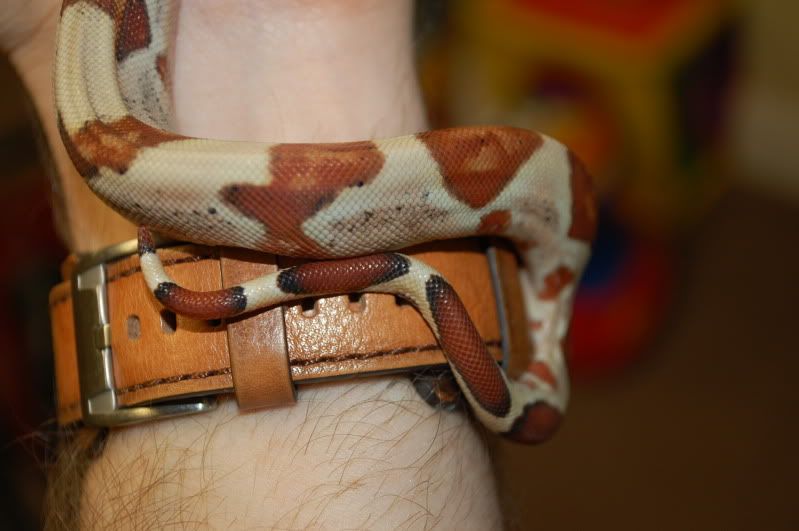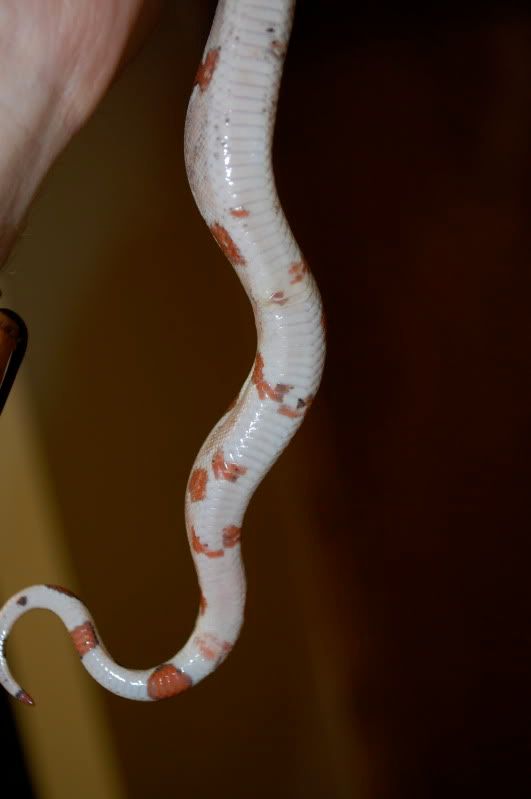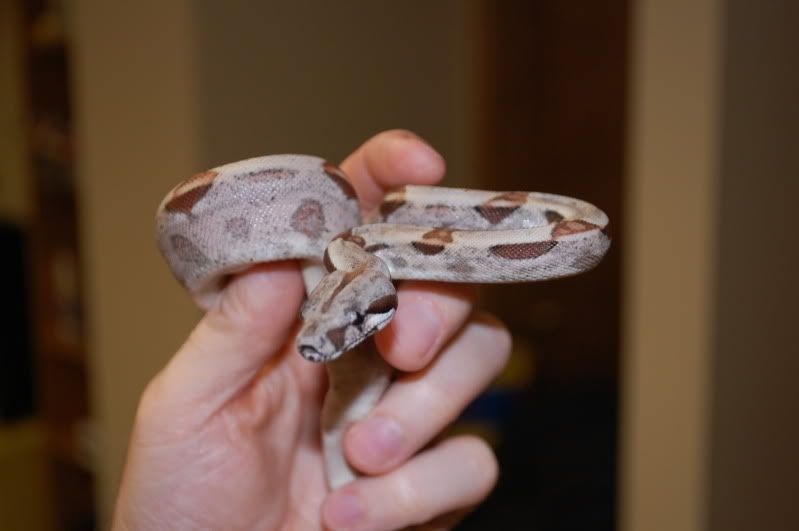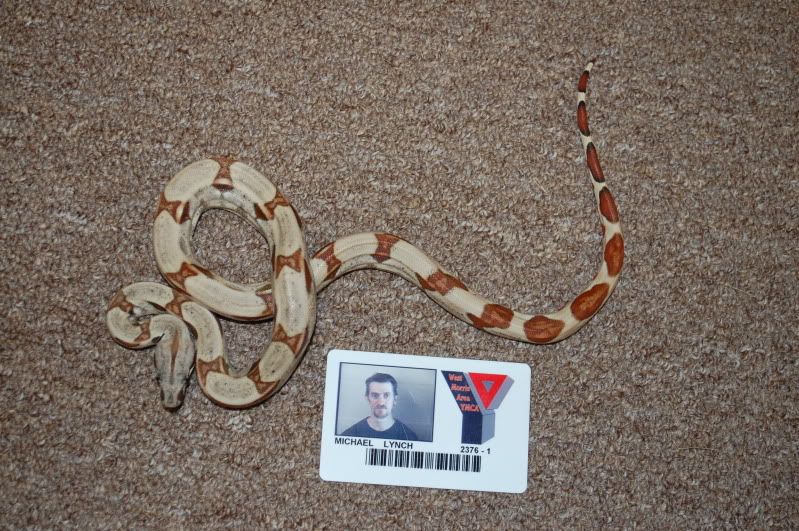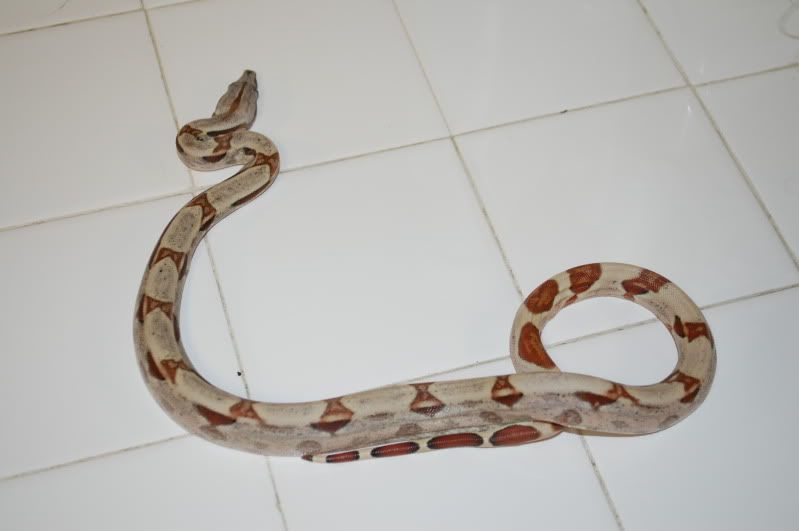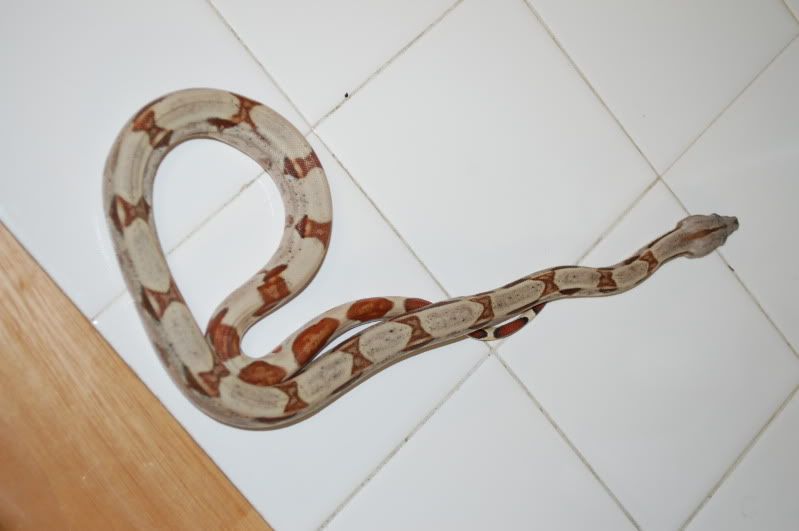 The below pics show the sore. The scales are slightly raised and yellowed. I've never seen a burn on a snake first hand so I'm not sure if that's what this is or not. Hopefully the breeder will shed some light on this. I'm a little peeved it wasn't mentioned in our communications prior to shipping.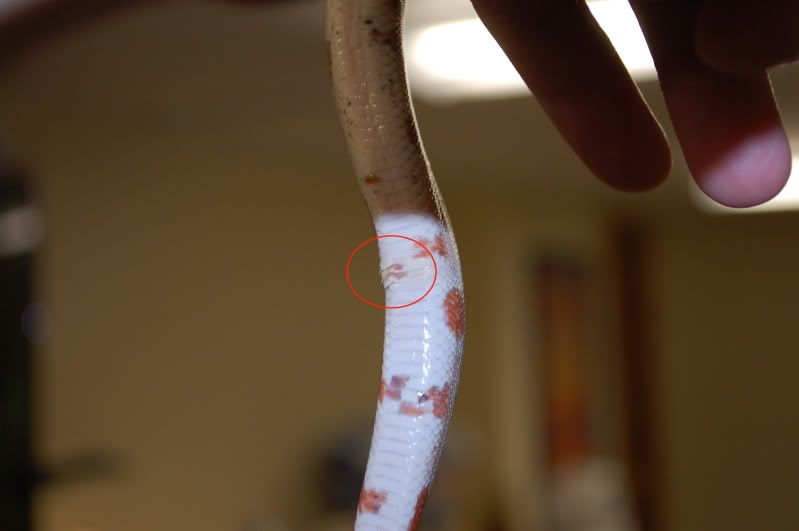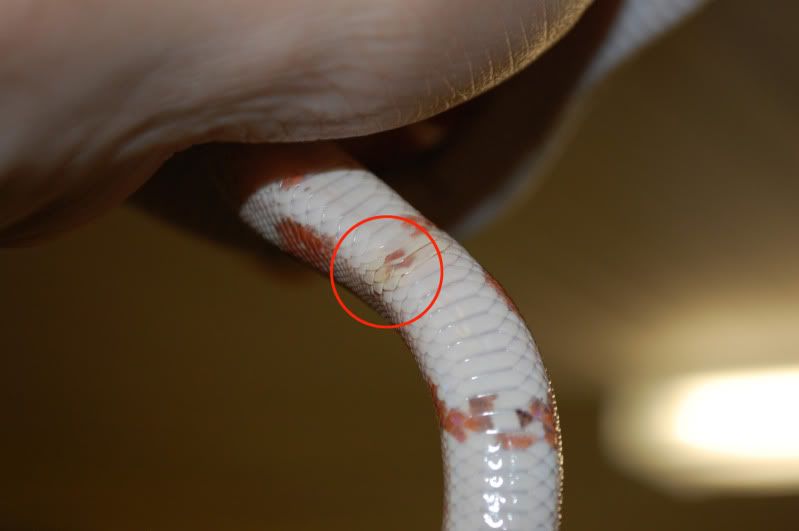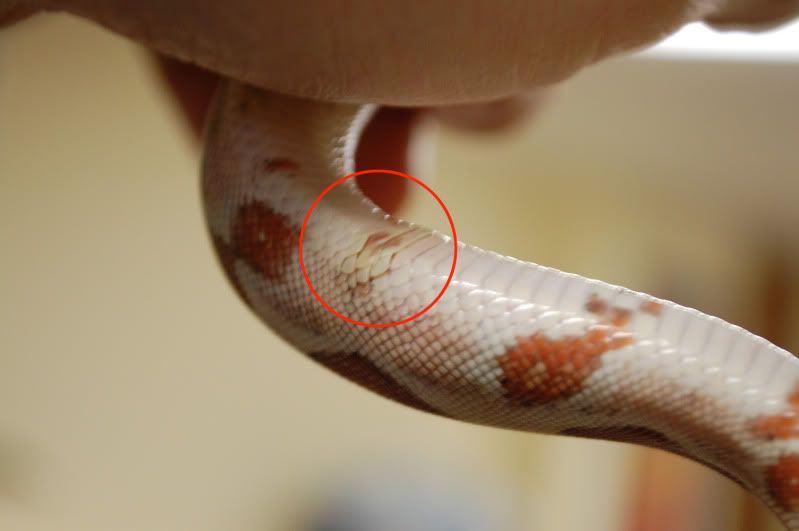 Thanks for looking.