Here is one of my best baby makers up in my mango tree. She loved it up there. Meet Cali.
I picked her up from a local shop in 2001, she had lots of orange color on her sides and belly.
I estimate her to be about 9 years old, she weighs 30 lbs, and is a little over 8 ft long.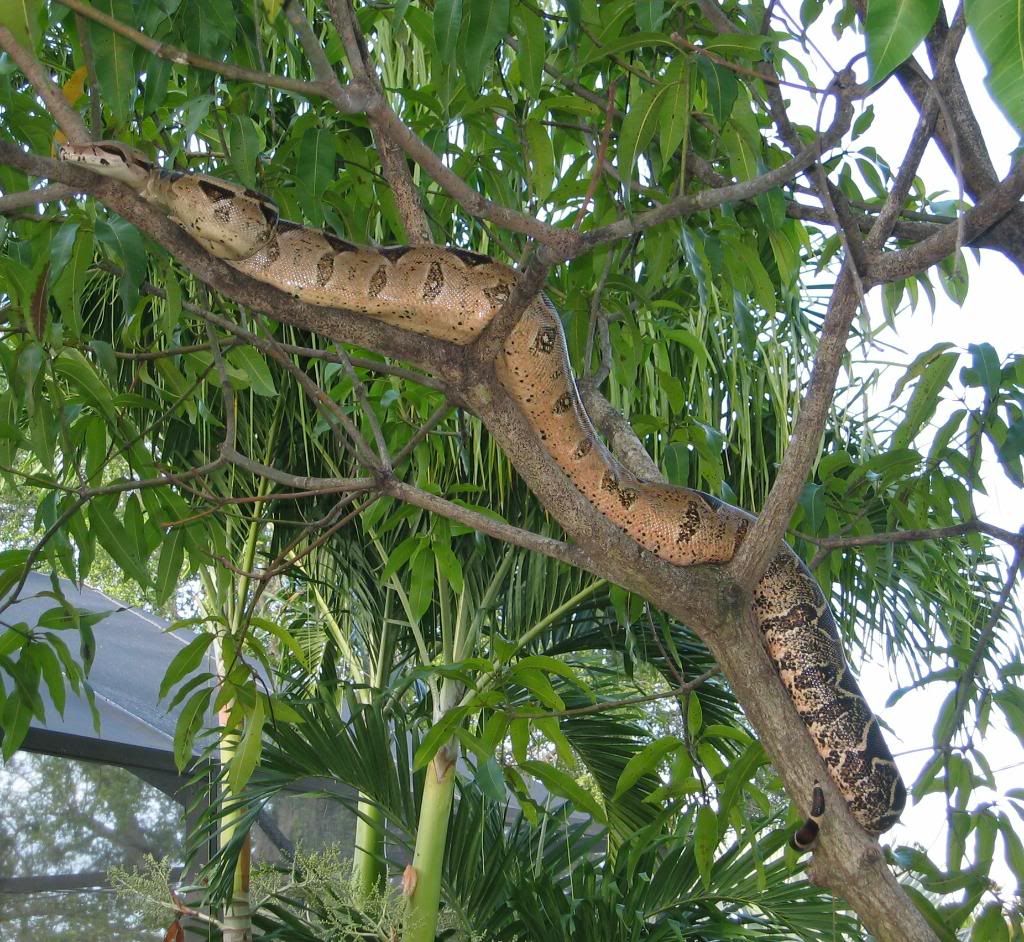 She has breed 4 times with two different males and always throws some babies with stripes.
She had babies from this male twice.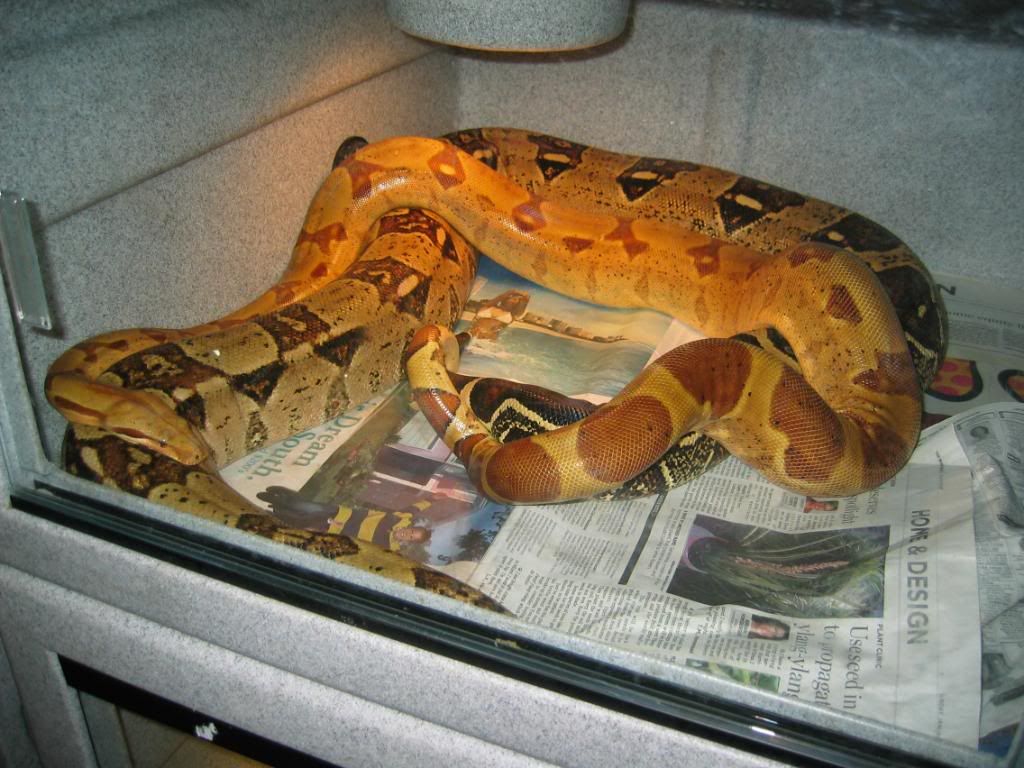 She also had babies from this other male twice
Here are some of the babies that she has produced over the last couple years. There is something about Cali!! LOL
This girl now resides in the N.E. somewhere, with a striped boa afficionado!!
This the brother of the girl listed above. They were both produced in 2008.
The next two pics are 2007 models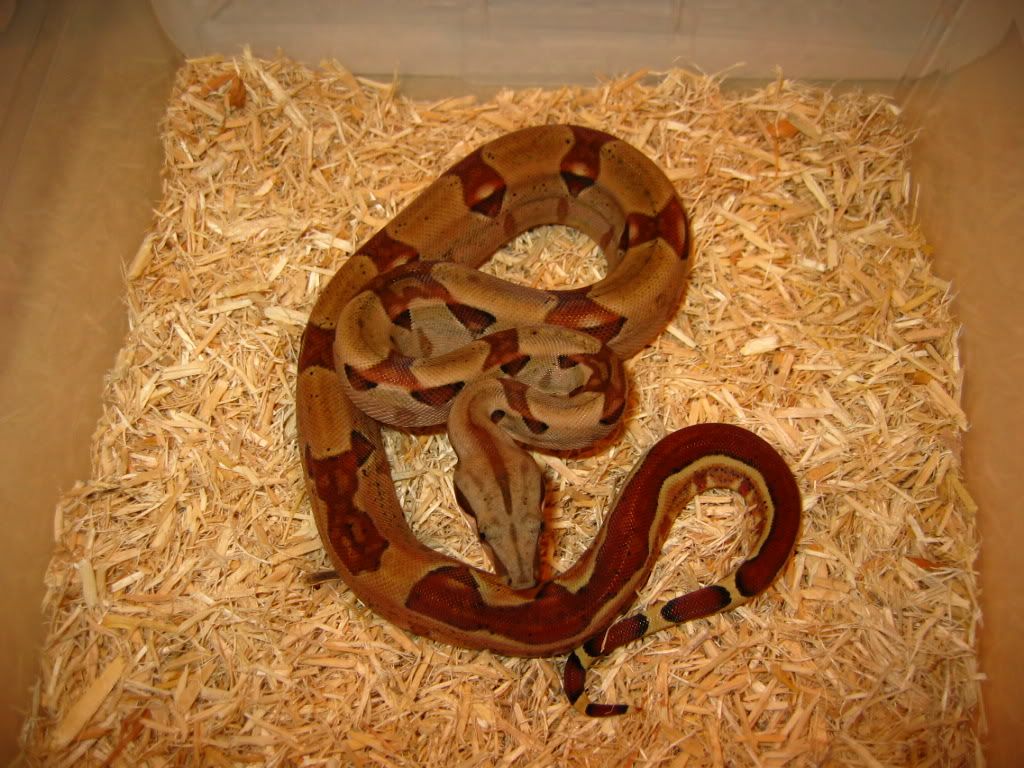 This last one is a 2005 model. Sold him awhile back, kind of regret that I did, but you can't keep them all!
Thanks for looking. I am sorry I took so long to post some pics. Hope you enjoyed them.
Alex