Got these in last Tuesday, but have been out of town since then. Before I post the pics, let me just say that dealing with Trey has been one of the best experiences I've had in this hobby. His customer service is excellent, his shipping is second to none, and the animals...well...I'll let them speak for themselves.
Here's a link for anyone interested in Trey's animals. If you're looking for top quality boas from a breeder who cares, I highly recommend him!
BoaCraft's photos and albums on webshots
And now for the boas. First is an EBV Salmon Aby. This is my first EBV and when she arrived on Tuesday she was in DEEP shed. When I got home from vacation, this is what she looked like.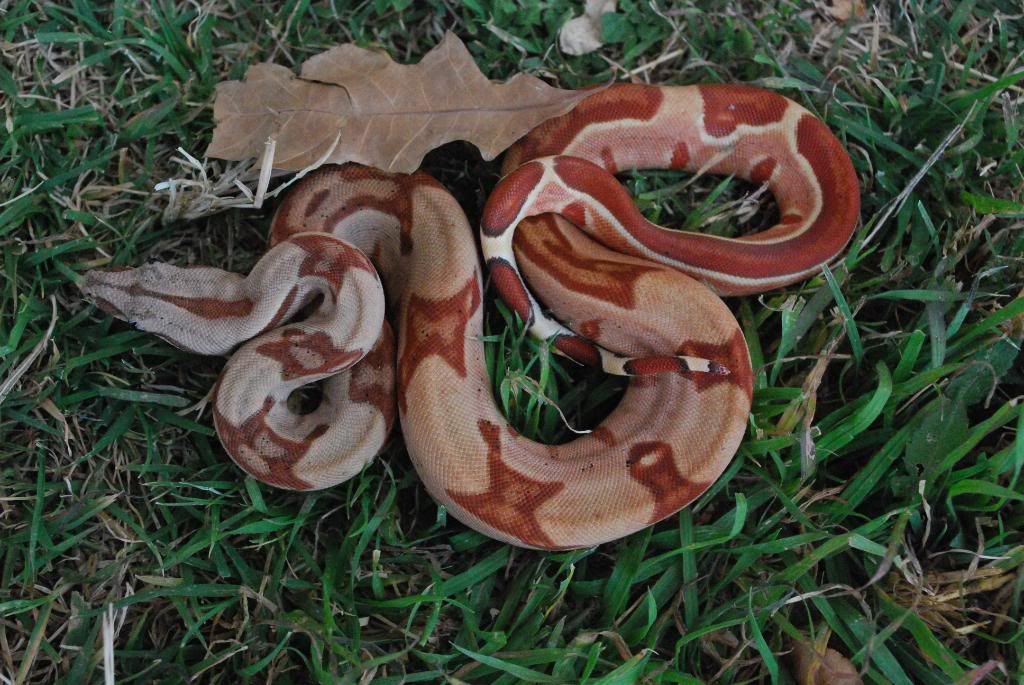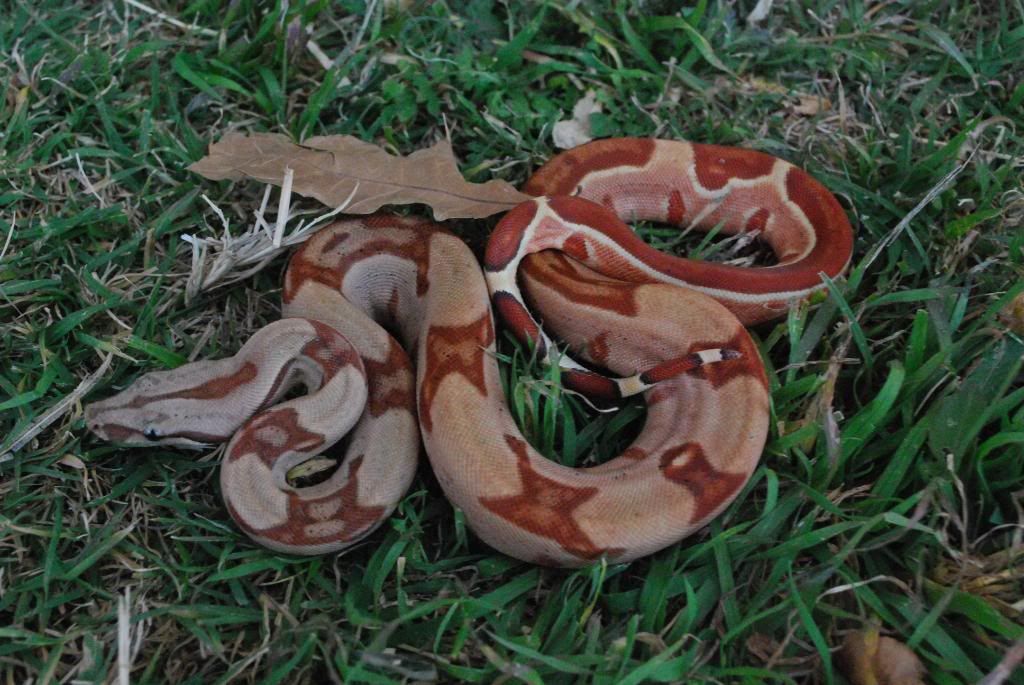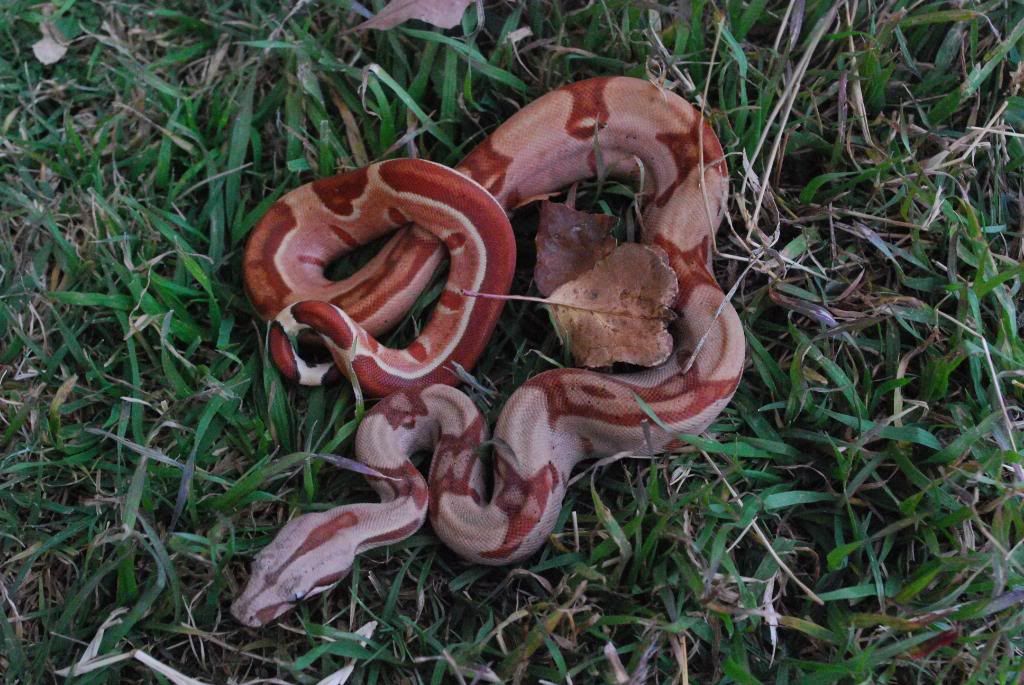 Next is one of Trey's holdback '08 Cherry Normals. The label "Cherry" is very fitting for this line and these pics DO NOT capture all of her color (I know people say this all the time, but seriously she's way better in person). Big plans for this girl.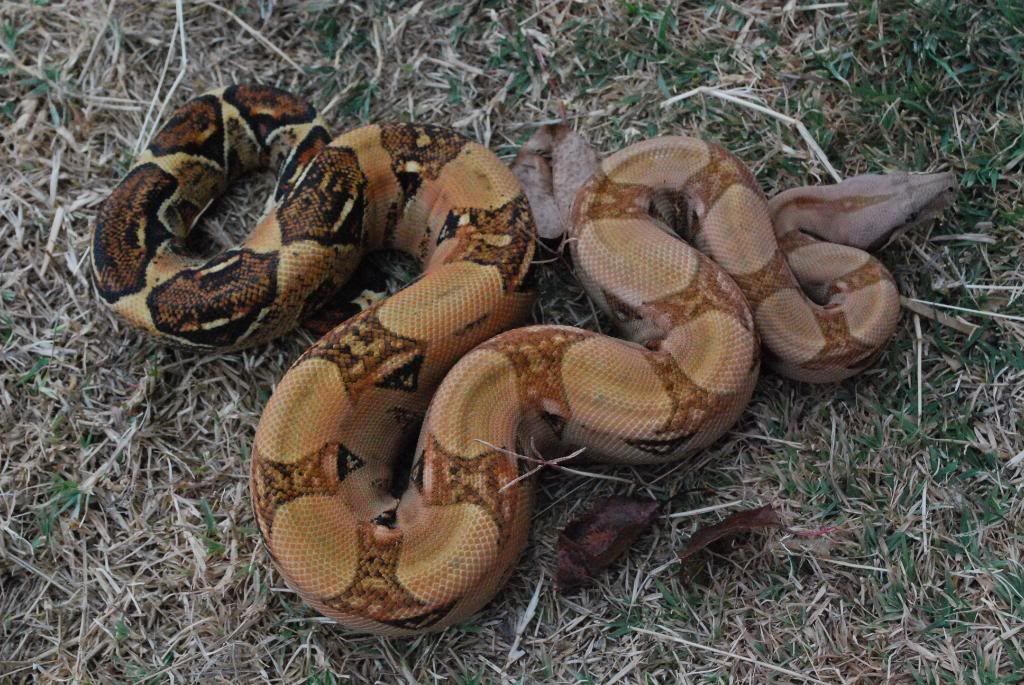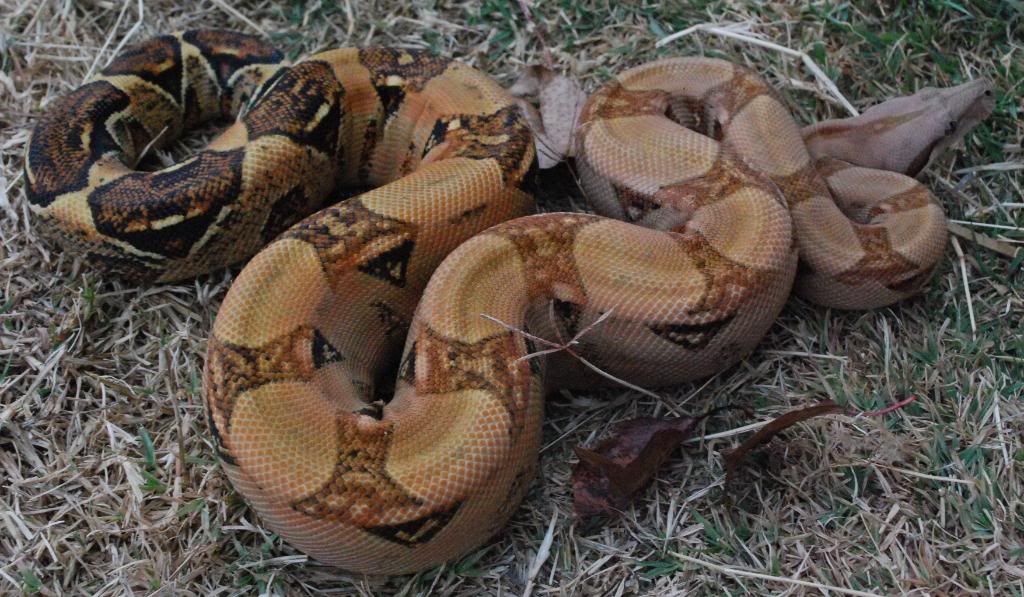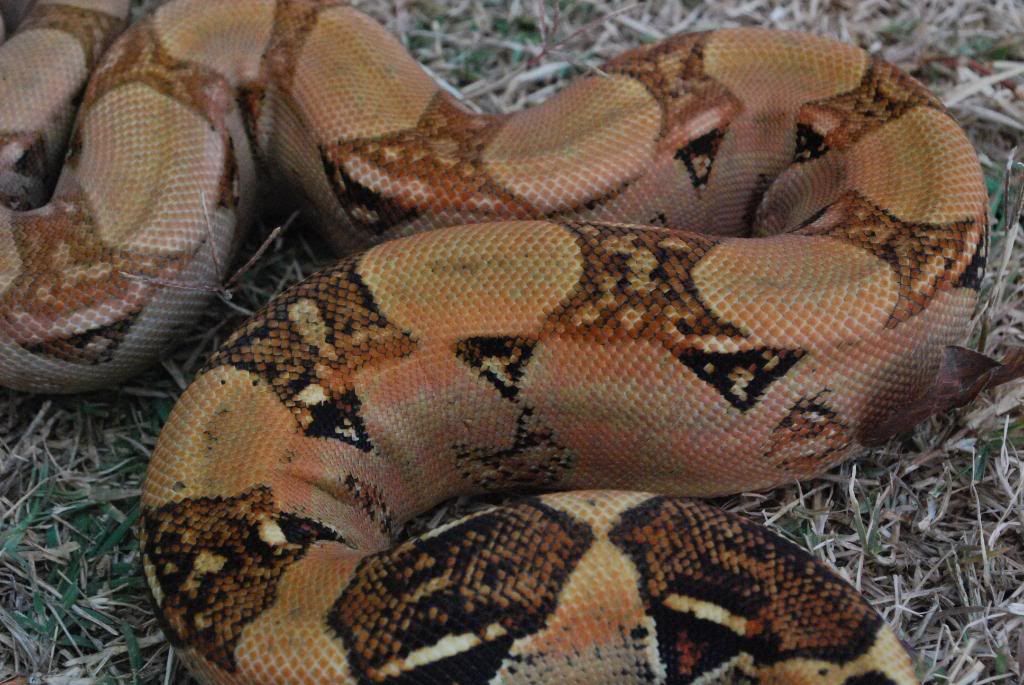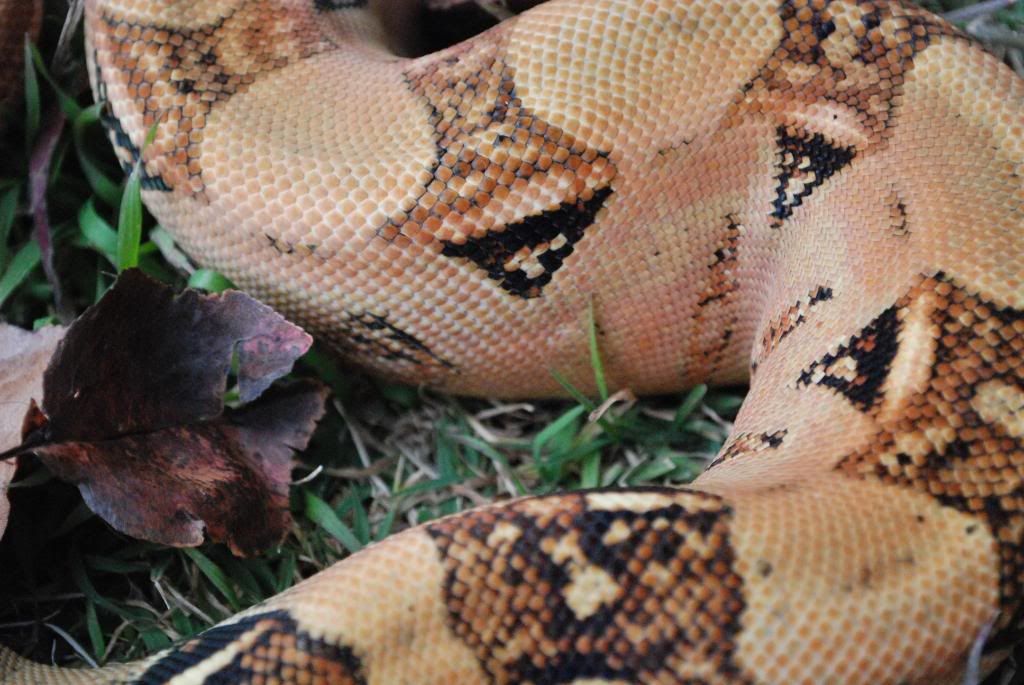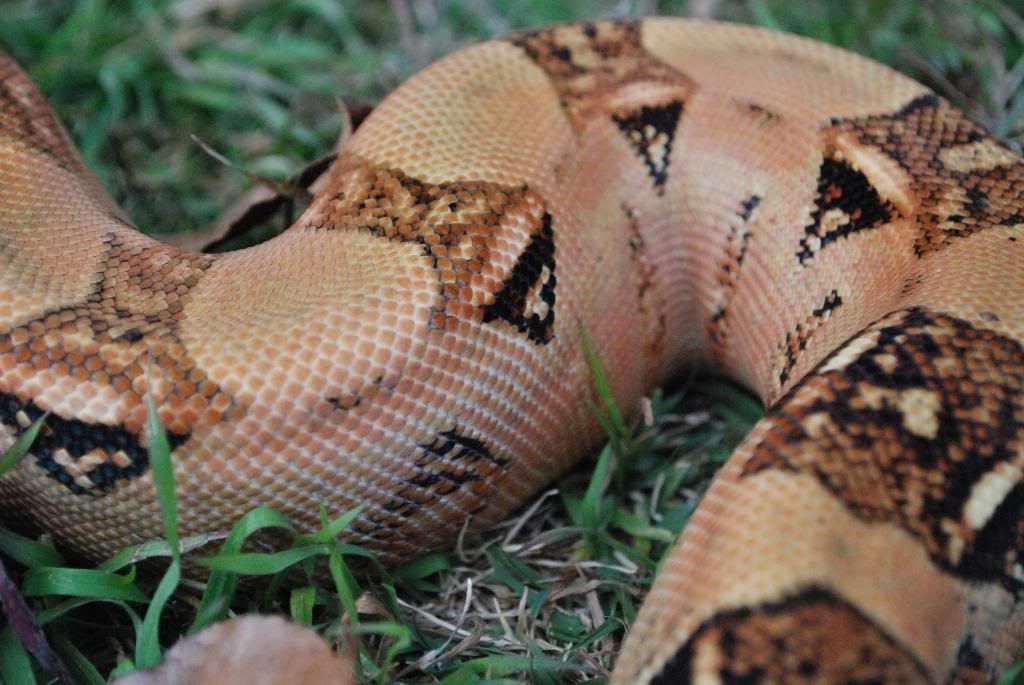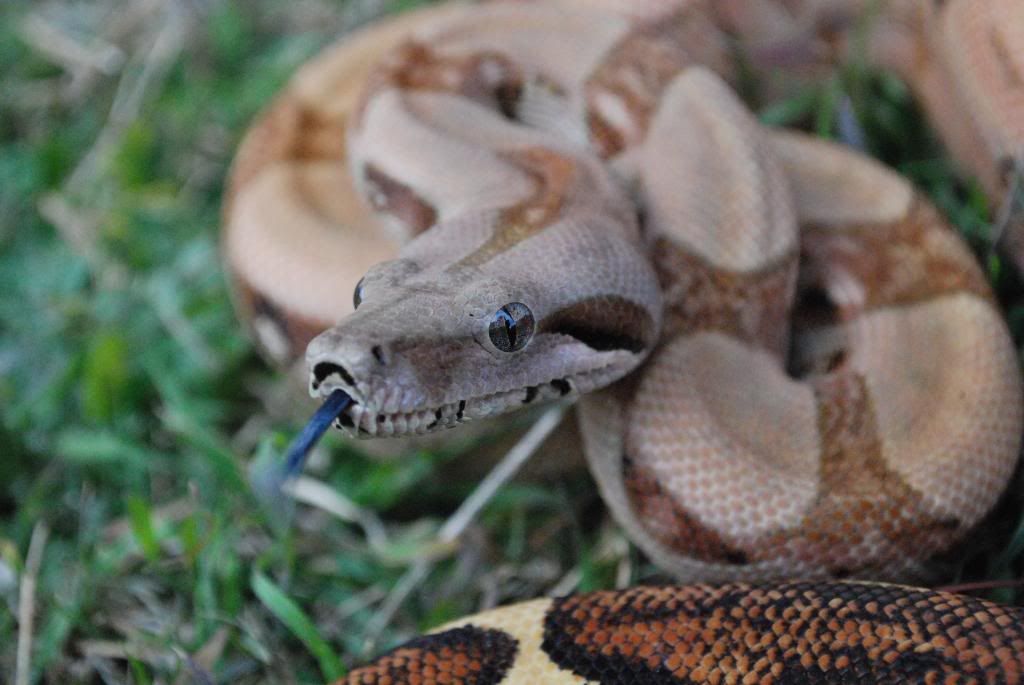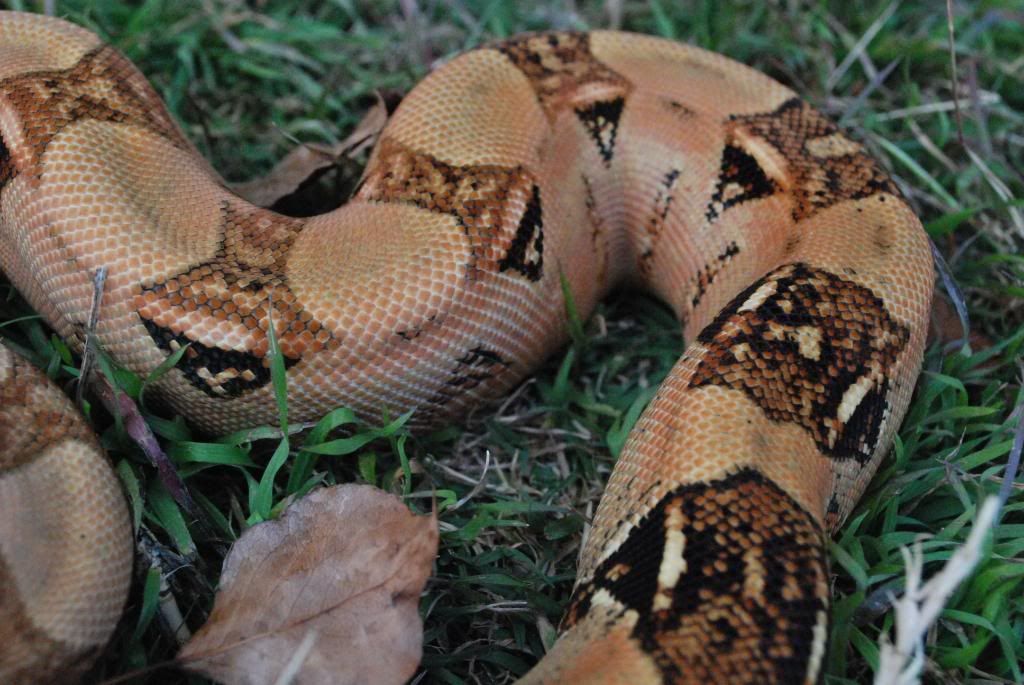 Sorry for all the pics, I couldn't stop taking them!
.