Picked this little guy up from Brian Barczyk at BHB Reptiles. We've been wanting a Western Hognose for a while, so I decided to pick him up during BHB's Black Friday sale. He just came in this morning.
Introducing our new little normal Western Hognose.... Homer.
I love these packages!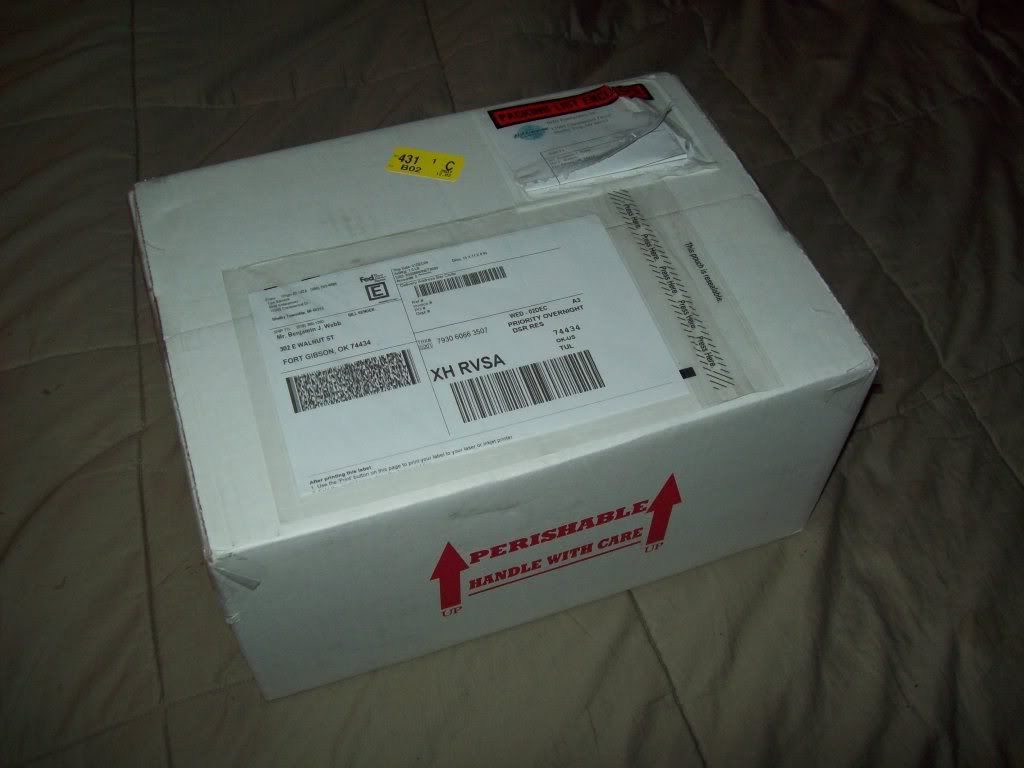 A big ol' box for a little bitty snake... lol.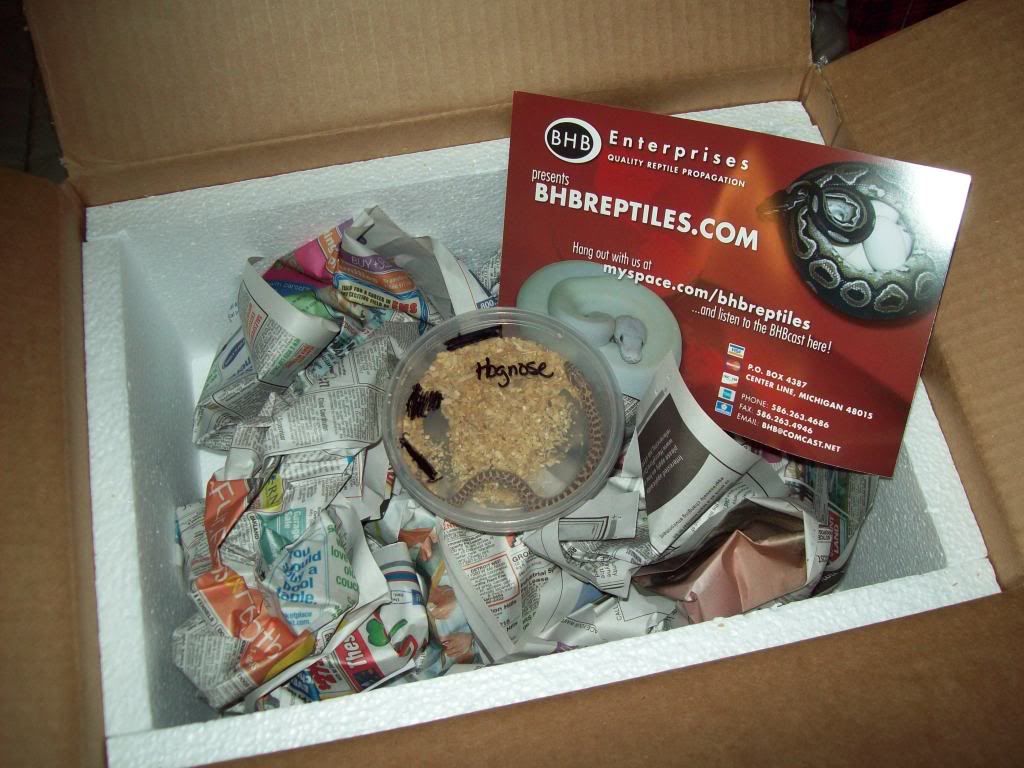 The weather got a lot colder over the past two days here. Homer was packaged great and had two little heat packs in the box with him, but he was still a little cold at first.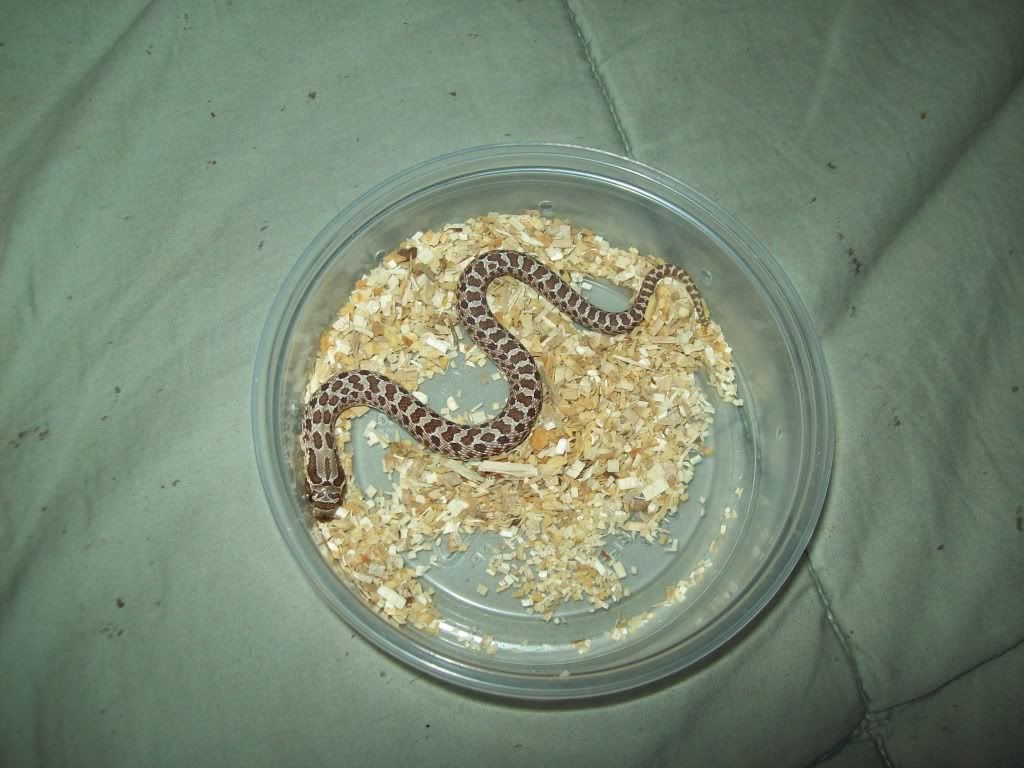 But, we got him out and he started warming up pretty quick. I thought Shalena was going to be a little apprehensive about holding him, but she warmed up to him immediately. I believe her exact words were "Look at that cute little face... let me have him!"
Gotta' love that little snout.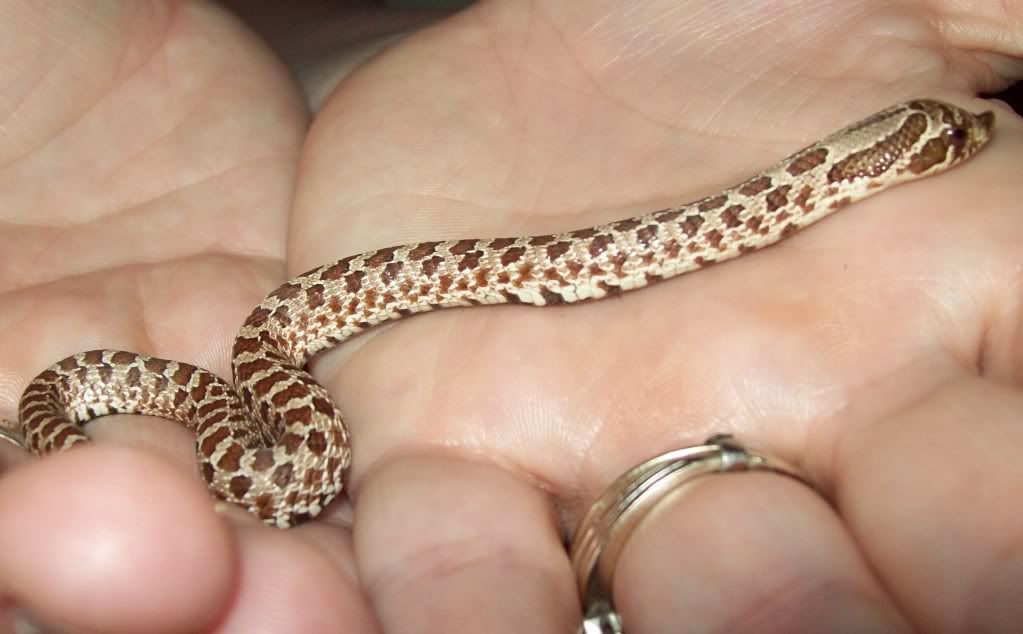 Now he's happy and warm in his new little home.