Thought I'd post a small update on the little guy...
He is small but brimming with personality... it's quite funny. At first it actually looked like he was testing me, or where I will draw the line.
I put him on the bed, and he began coiling into an S shape and strike attempts, every time he tried to strike, he moved a bit closer to me. Every time he did this, I simply put a pillow on him(gently)... he eventually stopped... I think he realized it was futile.
The day after that he did not hiss, he just pooped on my bed. And looked at me with what I can only describe as a mischievous look.
We are now best of friends, no hissing or striking attempts. To those who remember his swollen cloaca, that too had been almost fully corrected- I suspect the use of an unsterilized probe... I used some hemorrhoid ointment, applied it to a clean probe and gently applied it into the hemipene duct... He wasn't kept in the best of conditions back there but now he is enjoying life.
Here are some pics of him, it is nigh impossible to take a pic of them without him moving, he seems to be most relaxed when held actually...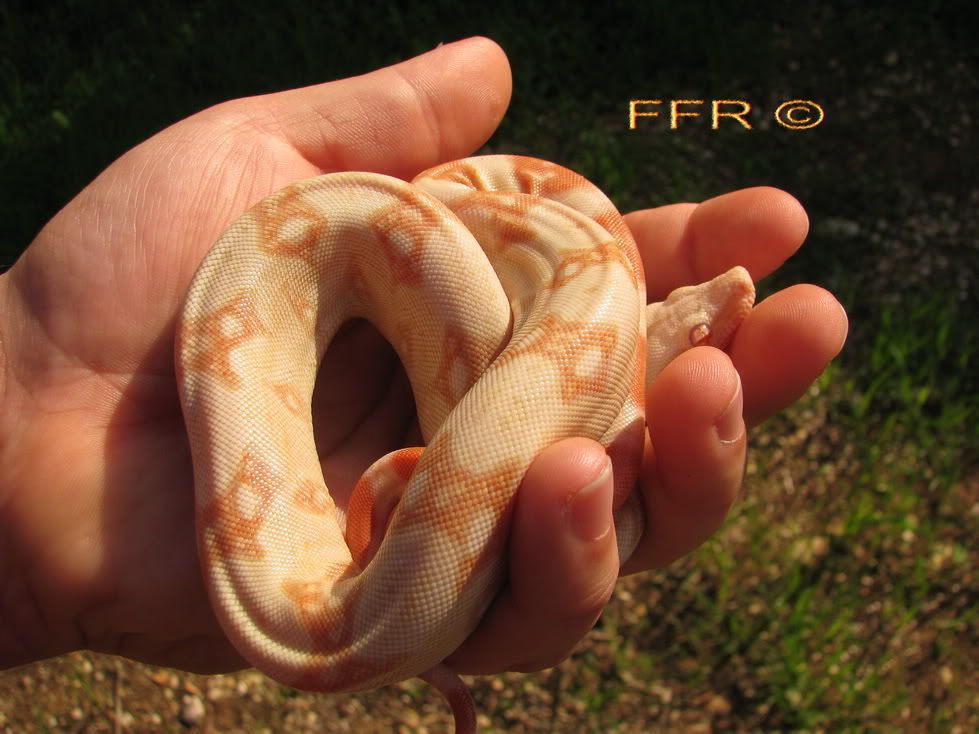 I think I got lucky in a way... he was the only Albino male Boa available here, so he was a default choice. Luckily, even though he arrived from a distributor initially and shipped to a person who didn't really handpick the snakes... he looks far better than I had hoped. I expected lower quality.
I don't know if he is a good looking specimen when compared to other Khals, I am not experienced enough. But at least to me, he looks great.
Thanks for peeking