Are you tired of seeing my snakies yet?? lol these were all taken today while cleaning
first up is vlad, hes not showing any signs of yellowing-up so far, and he always takes the cutest tongue pics, plus i love the blocky bright red tail he has in spite of him being super-silvery on his body
jager, hes gotten HUGE lately for some odd reason, it sure isnt the food intake thats making him huge
hes such a sweet little boy though, a real joy to have :yes: hes colored up very diff from what i had imagined, never thought he would be so light and pretty with red saddles
he was VERY silver as a baby, almost like vlad but not quite as silver i guess.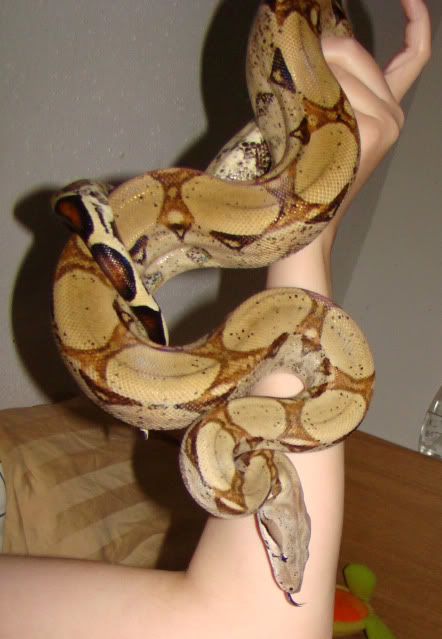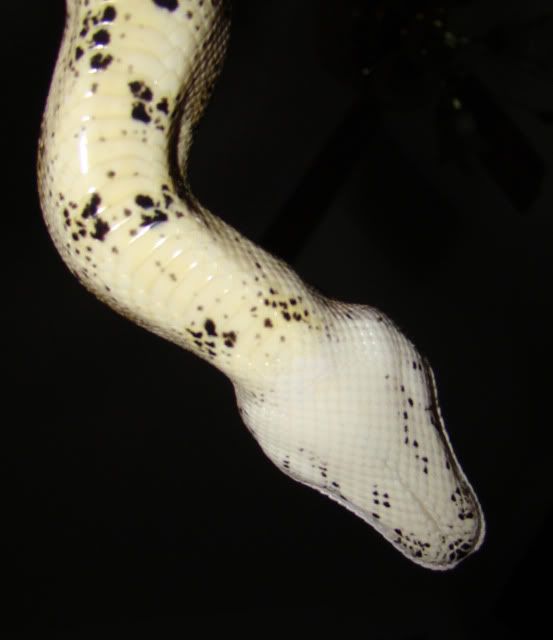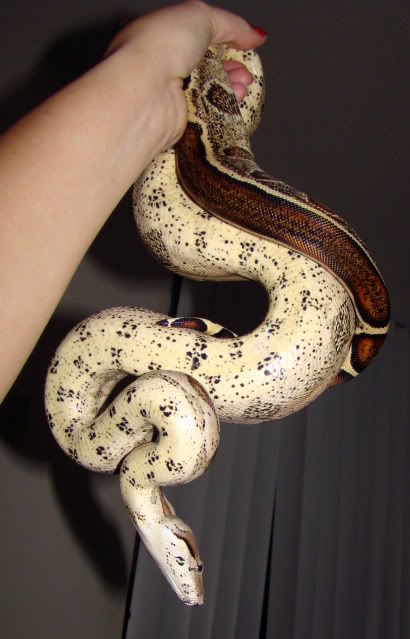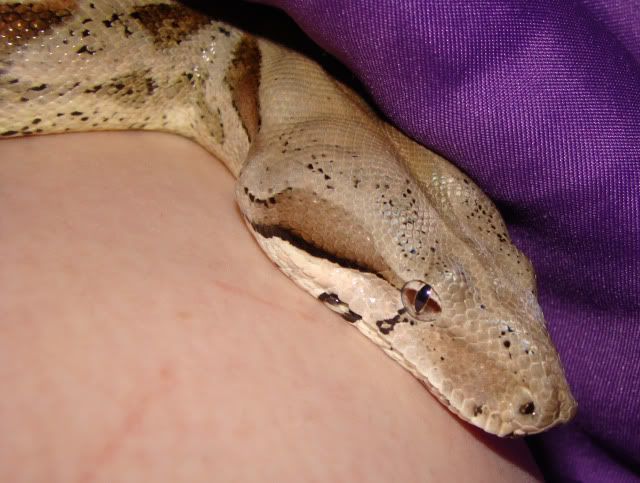 now this girl, im very excited to watch her grow, i checked on her today and shes started to get some golds in!! plus she has her bright red tail and red saddles, shes gonna be HOT if she turns gold and keeps all the red
phoenix...these were actually taken on thursday this week, i fed her and she shed right after she ate lol. god she looks horrible in pics
and of course we cant forget frost, the albino boy im so proud of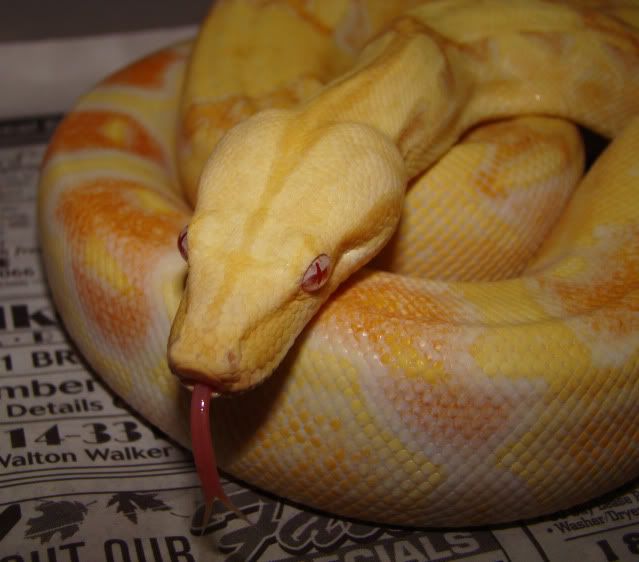 this was also taken on thurs...thought it was too funny not to share, lola had an audience while eating her rat
not boas, but equally as nice, look at my little white phase LMAO
i hate how the flash washes her out, so these are a little better
and maya...OMG shes huge and lookin great
the husband is holding her, hes about 6ft 2in, and she looks as long as he is now
shes not a monster by any means, but she sure has grown alot the past year we have had her
she made a nasty mess in her cage today LMAO! how do they make such a mess yet still manage to never have any poop on them???
for those of you who havent seen her baby pics, here is one when i got her last dec: