Hey everyone.
As things didn't go as well as we had hoped, my friend is going to sell more snakes than he had originally planned to get things under control.
In an attempt to keep the best animals still close(we will possibly continue as a joined project) I have exchanged two HoggXColombians(het albino) for these two oddities.
Sired by a Jeff Ghi DH and a female salmon het albino poss het anery- a clutch of neat looking babies were produced. Most of which are tan, reminding me of coffee-color. Though they are neat in their own right, we like pinks, reds and oranges. Luck would have it, a male and female out of this clutch turned out significantly different... they are possibly super hypos, cause they are by far the cleanest... the female is pink, and the little male is orange... they really stand out when piled with all of their coffee cast sibs.
So here they are:
female: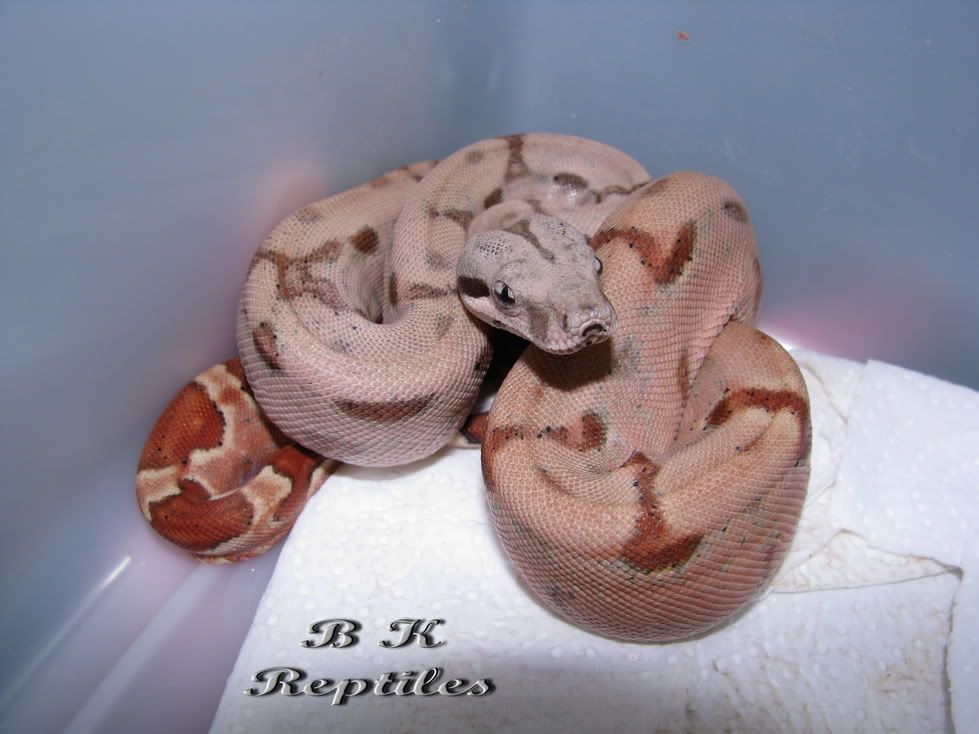 and the male: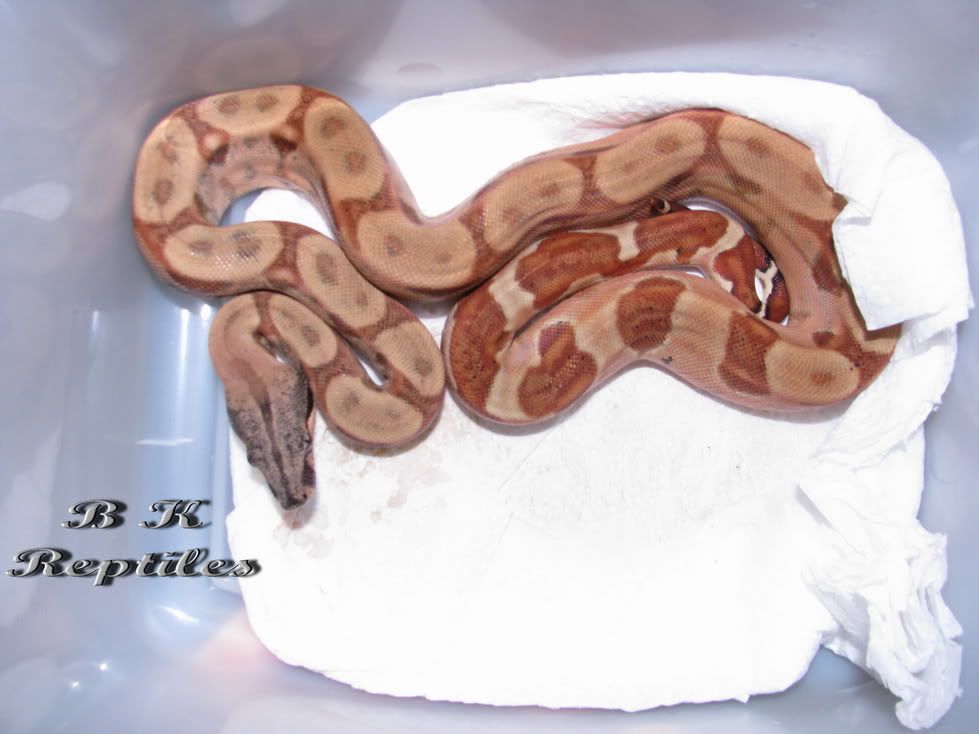 These are 66% het for albino... regardless, I think they have quite the potential.
Thanks for peeking.