Got out a few of the other '08 models while snapping the pics for Jason Gonzalez of his stock and though i would share. These are some born here in '08. Sorry for 'tub pics' ... just did not have time to take them out to snap some better ones. These are all just around 20 months of age at this point.
First is 2 pics of the '08 male Summit salmon jungle Jason Gonzalez produced: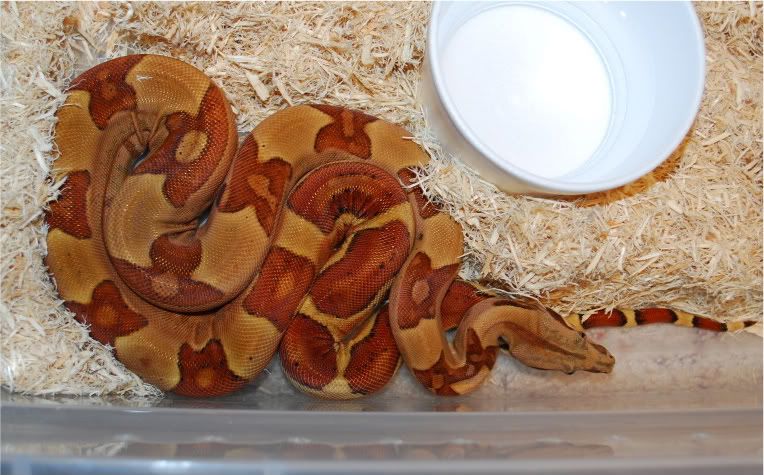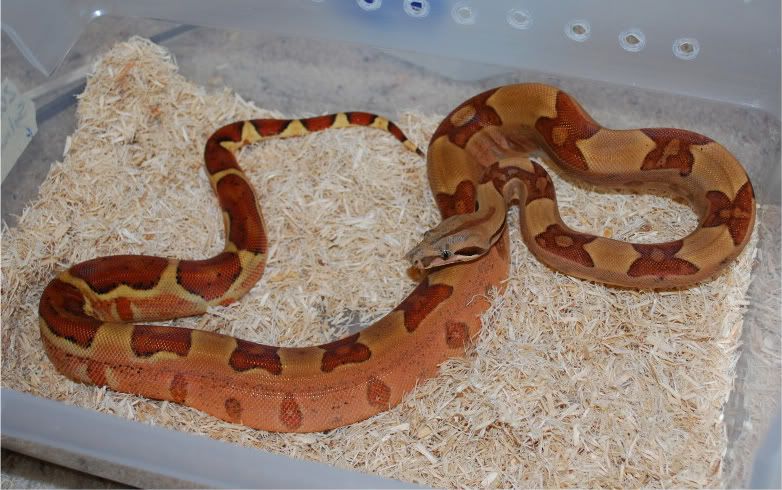 Some 'kids' produced here in '08....
2008 non-aberrant Cherry Salmon female:
Last a few 2008 'Double-Dose' pastel salmons ... these are F1's produced from a Lemke Pastel Salmon (produced by Brandon Weik) x Ronne Lucy Line pastel normal het anrey (produced by John Lokken)... 2 females and 1 male I kept from the litter. At this point thinking of introducing albinism to them next generation (sharp and kahl) and see what comes of it.
Female #1:
Female #2:
2 pics of sib Male ... did not wanna cooperate for shots ;( :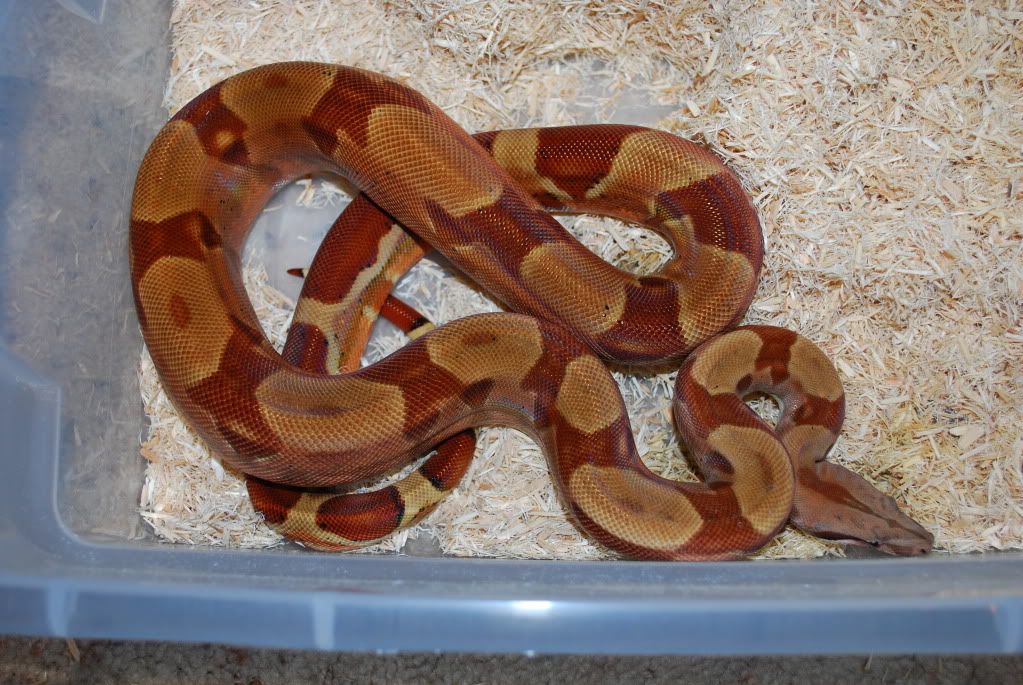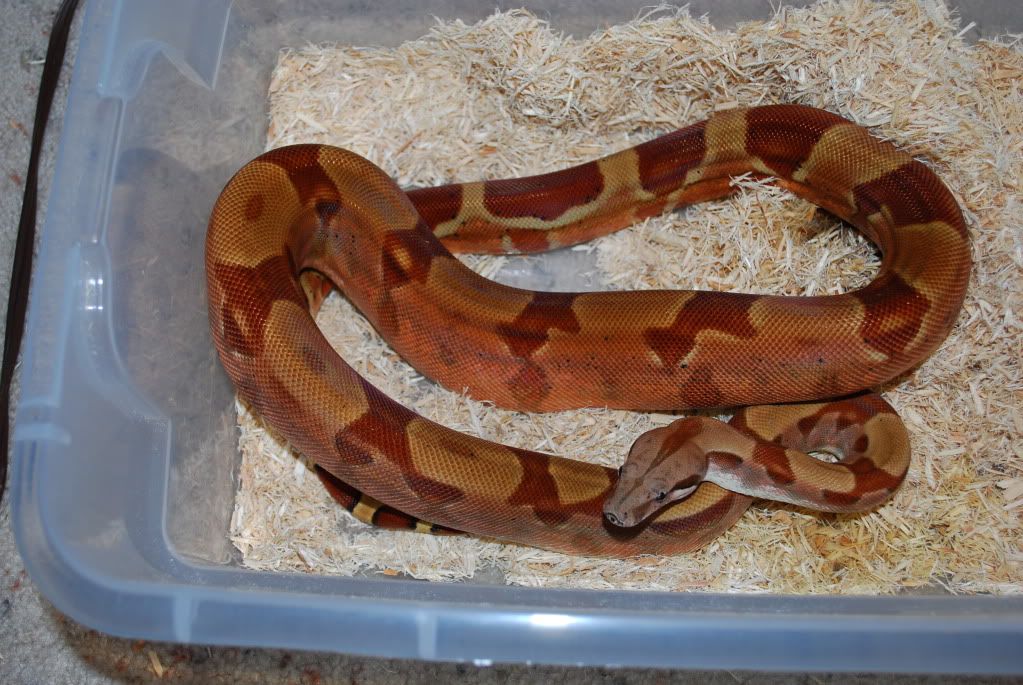 FYI ... am FINALLY working on the BoaCraft.com site so will let everyone know when it gets done in coming month or two.
Hope everyone had a great Holiday Season and safe & happy New Years!!!
Warm Regards to All
&
Thanks for looking
~Trey