my little baby is now a 14.3lb monster
i cant believe shes grown so much lately....lately she has just been having the random "snack" that other snakes didnt eat lol.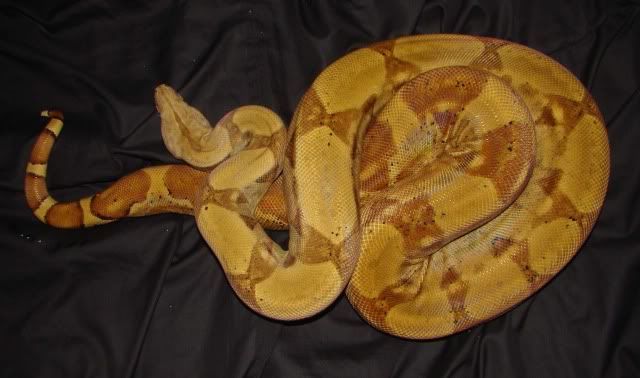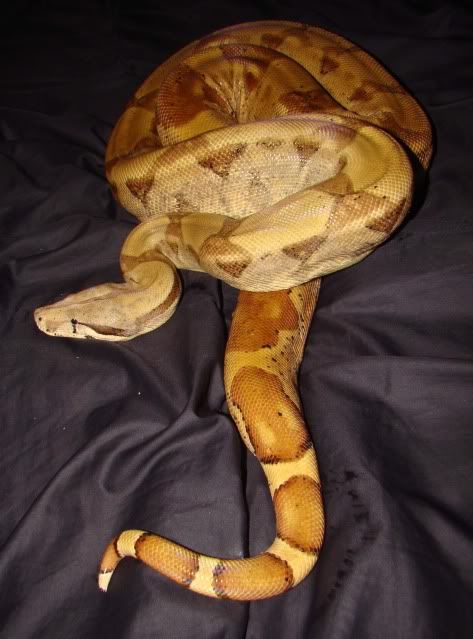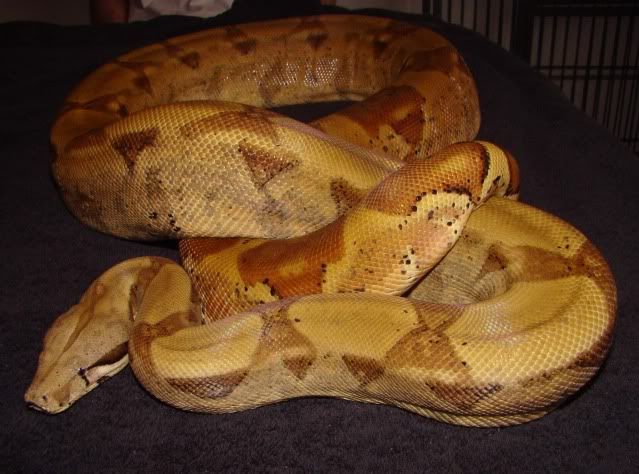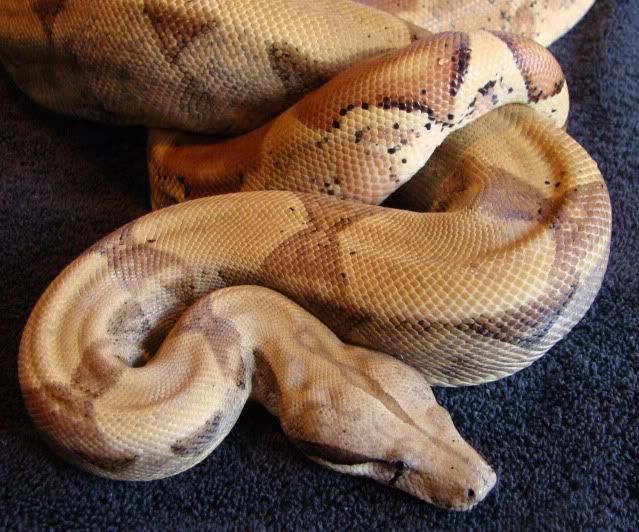 shes gotten more speckly as she has aged, but she has light colors creeping up her sides lol
speckles or not, shes a fun, although shy, boa and one of my faves
and just for fun, look what the cute kitten we had turned into
a little terror he is!!