Well, these are the pics sent out to the soon to be new owner of this girl of which most will recognize she's from a very special (now infamous) series of Salmon Jungle litters from Jason Gonzalez produced from 2008 - 2010. Still have most of the stuff I picked up from J.G. & his litters, but since I will be taking an indefinite leave from the hobby she is one that I decided to part with as a single ...

So this is my good-bye 'picture-post' to her, and also as bit of a 'tribute' to a great guy and friend ... Jason Gonzalez ... who also has taken an indefinite leave from breeding/the hobby.

So hope everyone enjoys having a look at this truly incredible boa specimen ... I consider to be fortunate to have had her in my care and gotten to see her first hand for as long as I have ......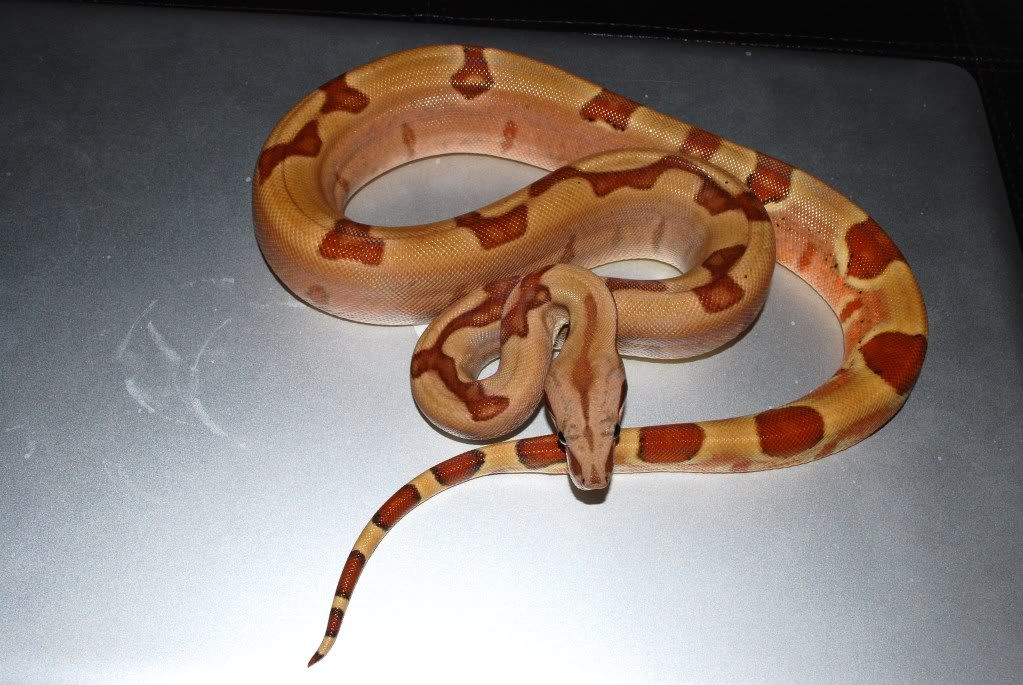 Regards to All,
Trey