In going through all my pics (and soon to be taking pics of all stock/collection) I am gonna start posting a bunch of them to share, prior to (as planned) taking this indefinate 'leave of absence' from the hobby (as far as breeding goes if not fully).
I LOVE seeing eveyone's pics, so in the coming days and weeks I hope that eveyone enjoys seeing the pics of boas in my collection, many what were produced here, and some that were produced by other breeders (many boas that have never had pictures taken of or shown).
These are some 2008 pastel females I produced and kept (one I have posted before, 2 have never posted pics of) and a 2009 male slamon jungle 66% het albino I picked up from Mike @ Basically Boas.
Hope you enjoy looking ....
2008 Pastel female ...
2008 pastel female...
2008 Pastel female ... knicknamed this one a 'hyper pastel' as she was VERY different looking than rest of litter - SUPER light and lacking black pigmenting (pastel above is a sibling/litter-mate for comparison) ...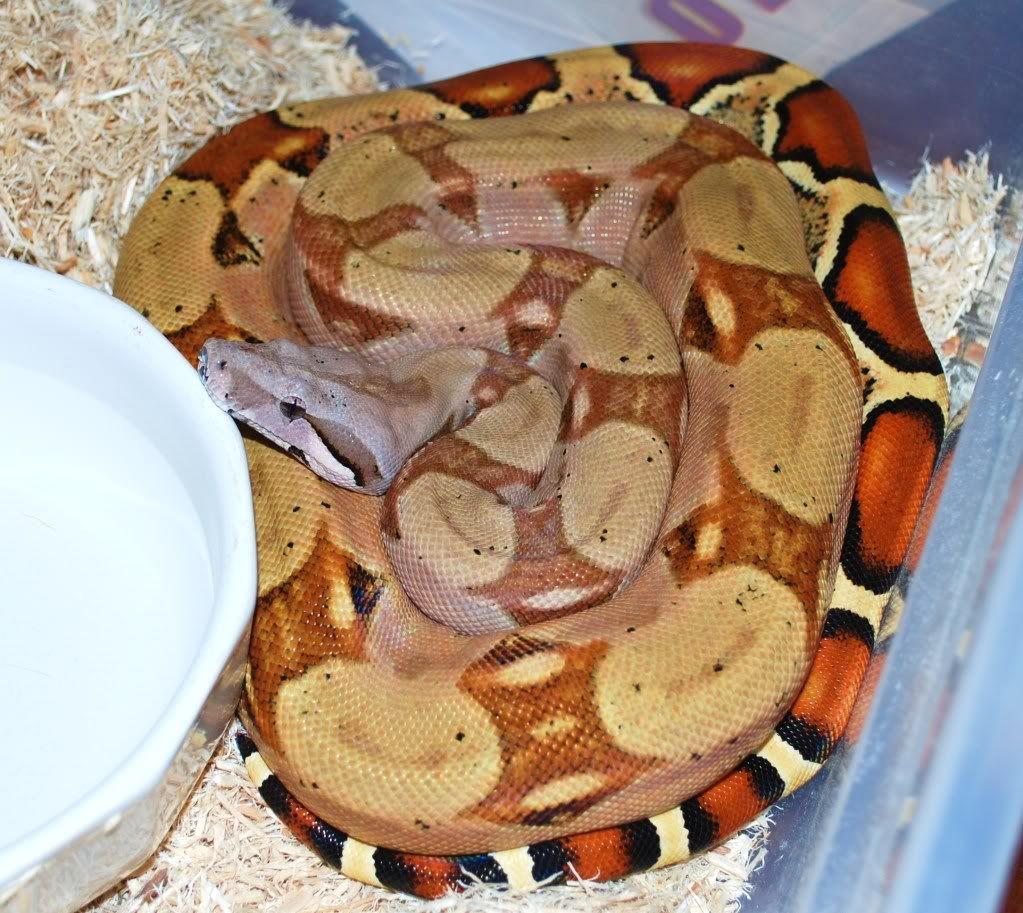 2009 Salmon Jungle male 66% het albino (produced by Mike Weitzman)...
Thanks for looking and Warm Regards to All,
Trey