I'm on day three of my four day weekend and it's pretty cold out so I've been holed up inside the last two days. Tomorrow it's supposed to hit a high of 45 degrees so I'm going to spend the day hiking to enjoy the "warm" weather but today I entertained myself with taking some of my guys out for pictures. All four of my 2014's are hypo's and most of the other boa's in my collection are hypo's as well. In fact I only have one boa who does have the hypo gene. I can't help it, I just love a nice hypo, lol.
Ferrovax - 2014 European Pastel Hypo that I picked up from [MENTION=12157]ShadowAceD[/MENTION] The color this little guy is developing is unbelievable!
Calypso - 2014 DH Mistico Ghost that I picked up from [MENTION=8640]tsblair[/MENTION] This little girl was super flighty and nippy the first few months but now she's the calmest out of all my 2014's. And she's developing a bunch of pink along her tail and sides. I just adore her!
Apollo - 2013 Aby Hypo that I picked up from [MENTION=9045]Morgans Boas[/MENTION] He was being quite uncooperative so this was the best picture I could get. His sister is getting ready to shed so I couldn't get any pictures of her. They're both sassy little things.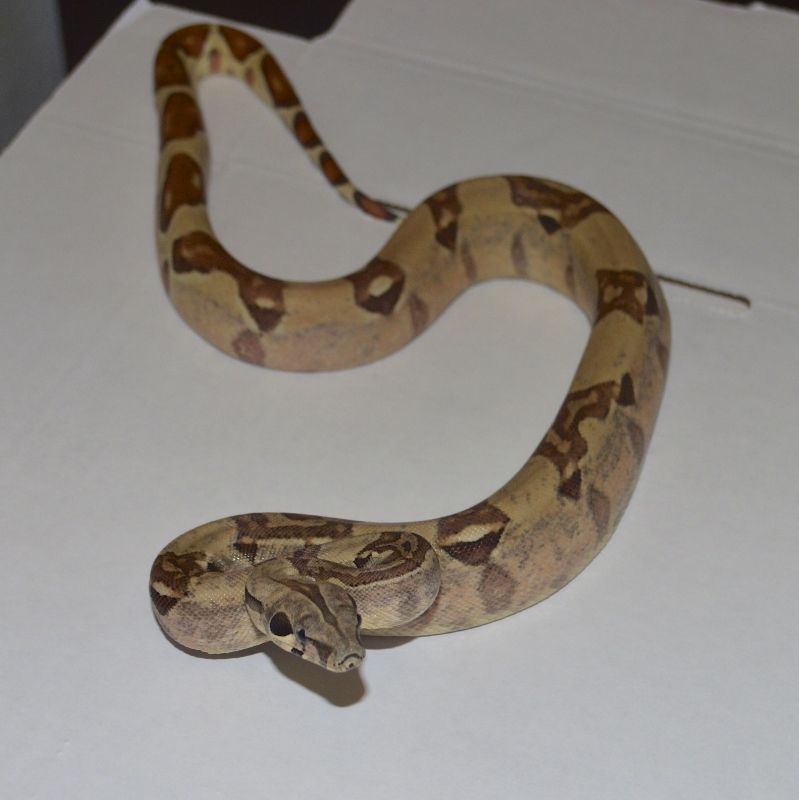 Fluffy - 2009 Brazilian Rainbow Boa. I just love these guys. He's just an average BRB and I think he's gorgeous. Some of the lines that have high red or aberrant patterns are just phenomenal.