I decided to try to get some decent pics of the kids today, so here they all are.
First up is my girl Sophie, a 2011 butter corn. She's a total sweetheart. iPhone 5 for size reference.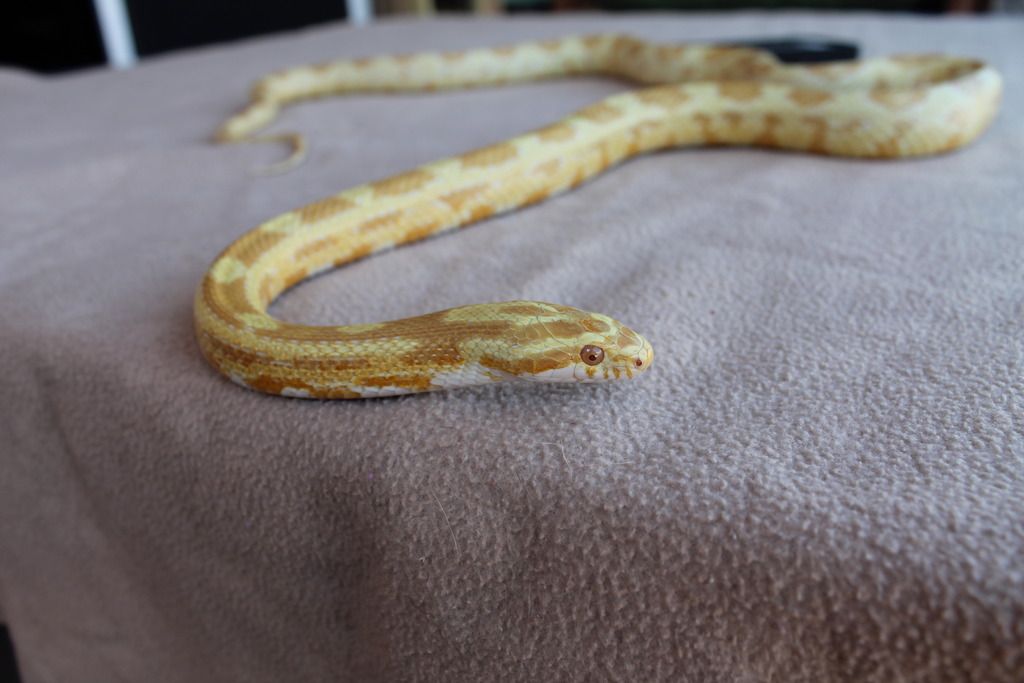 Next up is Dexter, a 2012 Dumerils, a problem feeder who only eats chicks.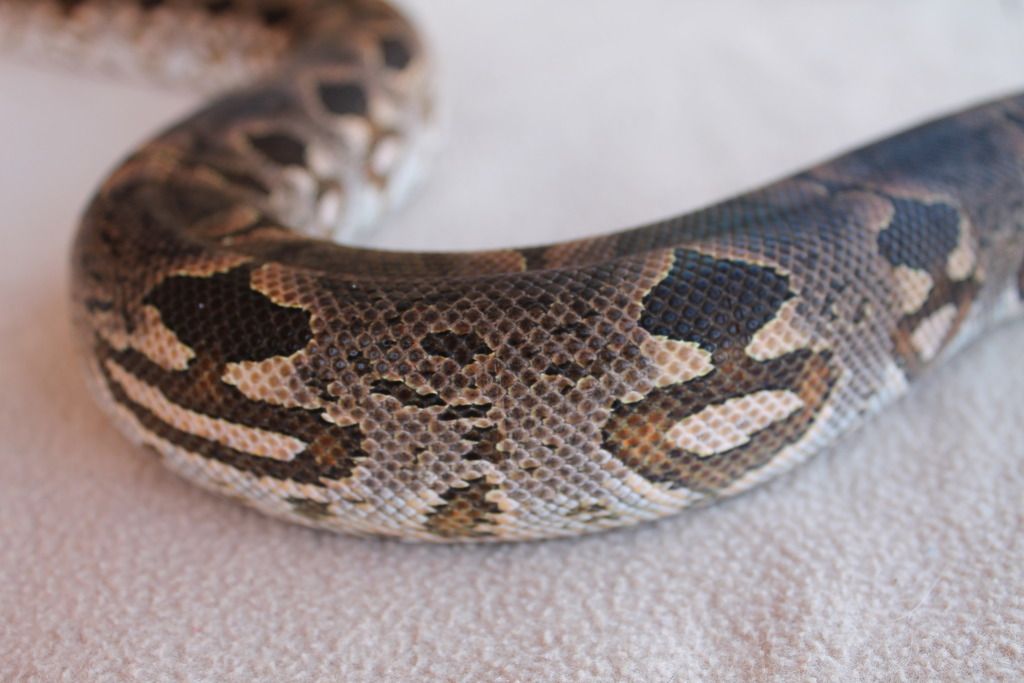 Next is Gatsby, a 2012 hypo.
Next is Miss Daisy. Another total sweetheart. I love this girl and think she's beautiful.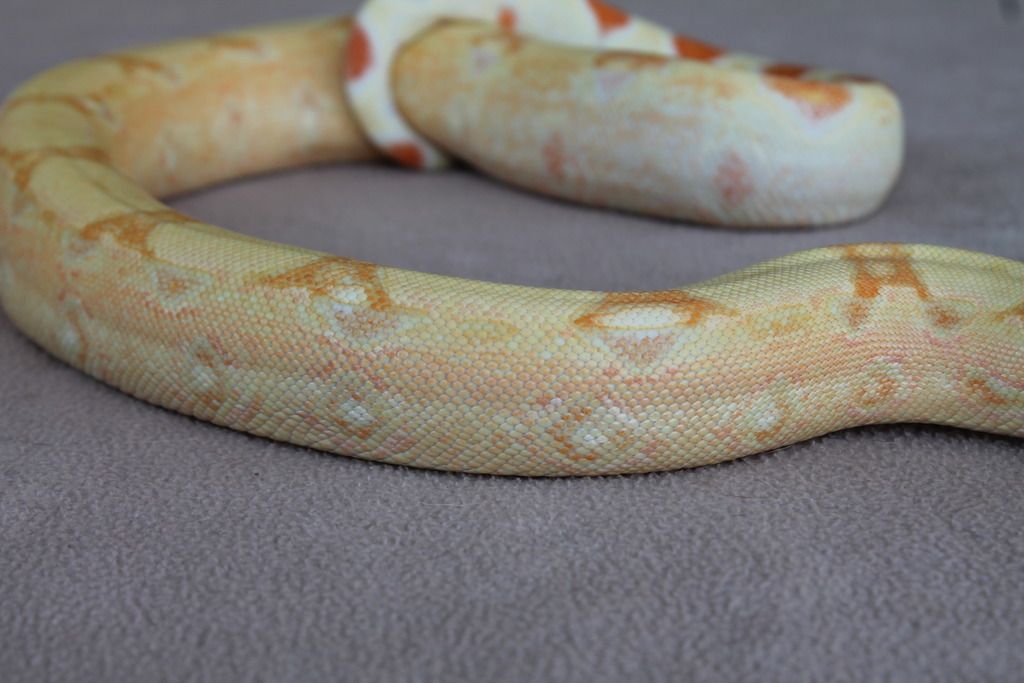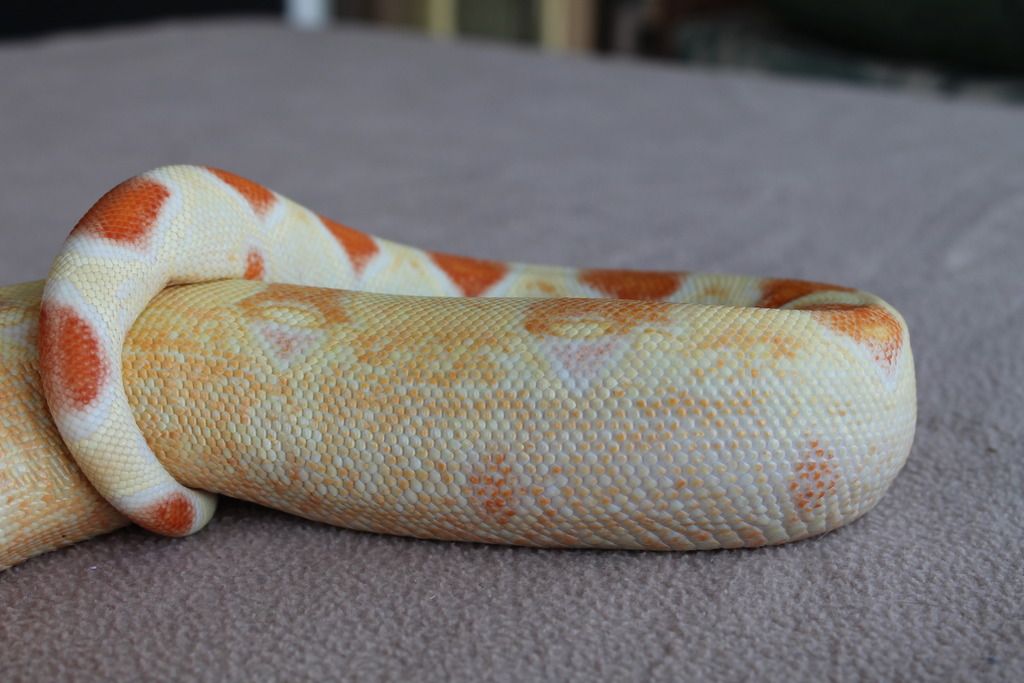 Not sure how many I can do in one post, so I'll continue in a comment.