I took advantage of the lovely weather and took a couple boas outside today.
First up is Morticia my 2009(?) Dumerils Boa. I got her from a coworker a couple years ago and she was significantly overweight. I think she's finally at a good weight now. She's about to shed which is why she looks so dull.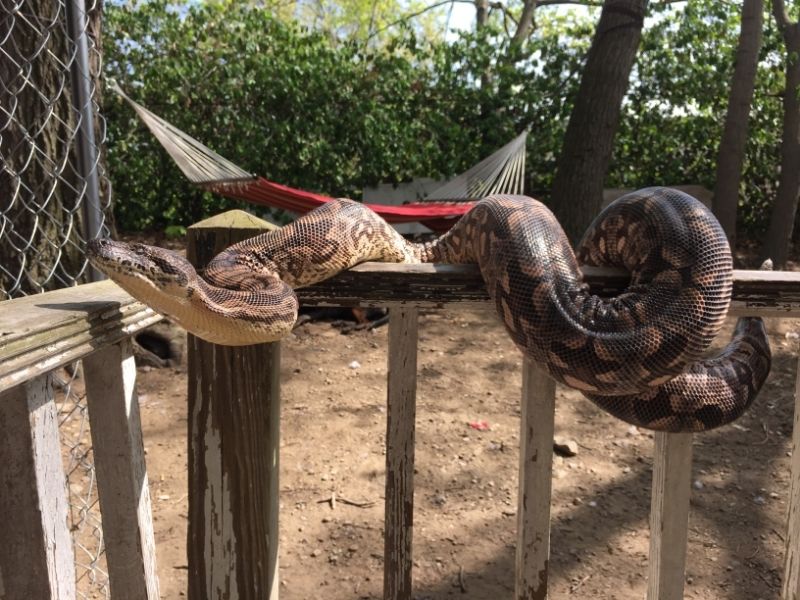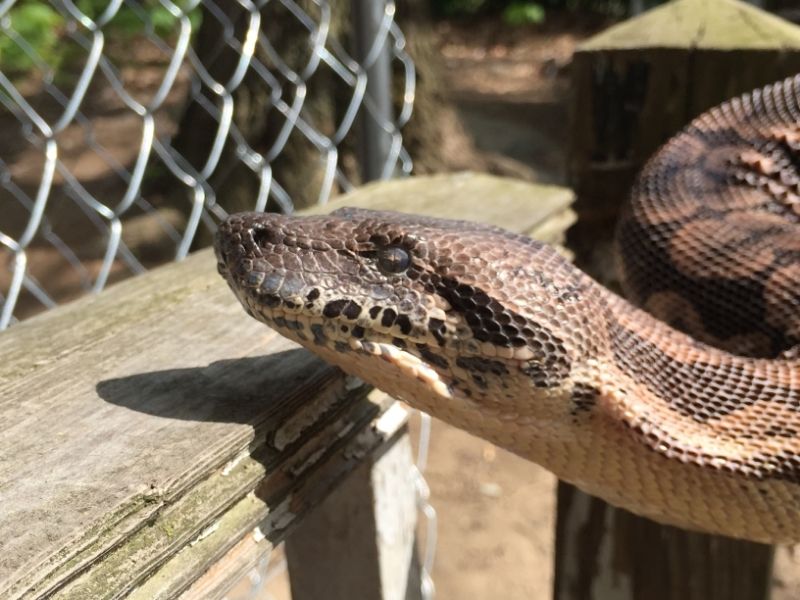 Next up is Candy my 2011 Albino female. I'm really hoping to breed her next season to my Hypo Motley who is hopefully het Albino but she's still pretty small. Currently she's right around 5ft and starting to thicken up, I'll see where she's at later this year but I suspect I'll have to wait.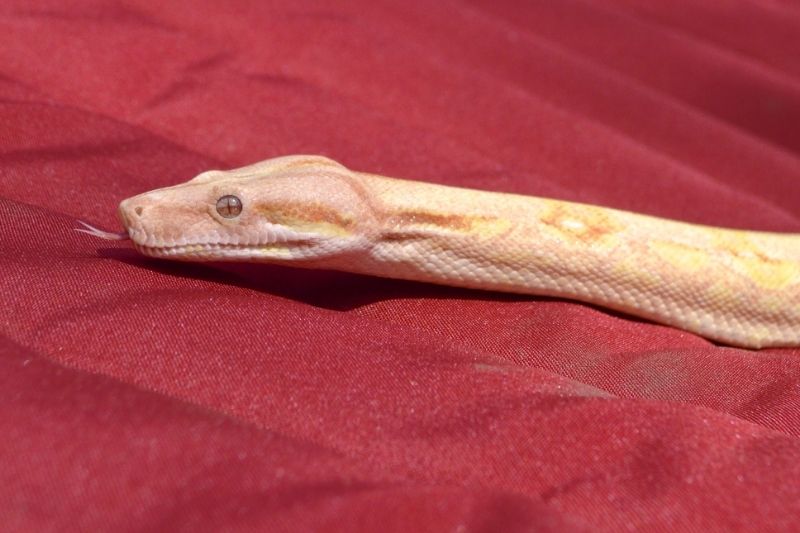 I don't post a lot of pictures of her but I probably handle her the most out of everyone. She's not too big to be a pain to handle alone and she's super chill.