I am super excited about this girl.
She is gorgeous and seems to have a really good temperament already.
With my 2 litters this year, I have not been able to pick anything up due to my husband and I adopting the girls. The adoption was finalized and it costed me much more than planned. Brian Vuillemenot offered me this girl for a really good price and I am stoked to have her.
Well, here is the gorgeous little girl from Brian's Suriname litter. She is simply amazing and dripping with color. Here are some pics of her right out of the box.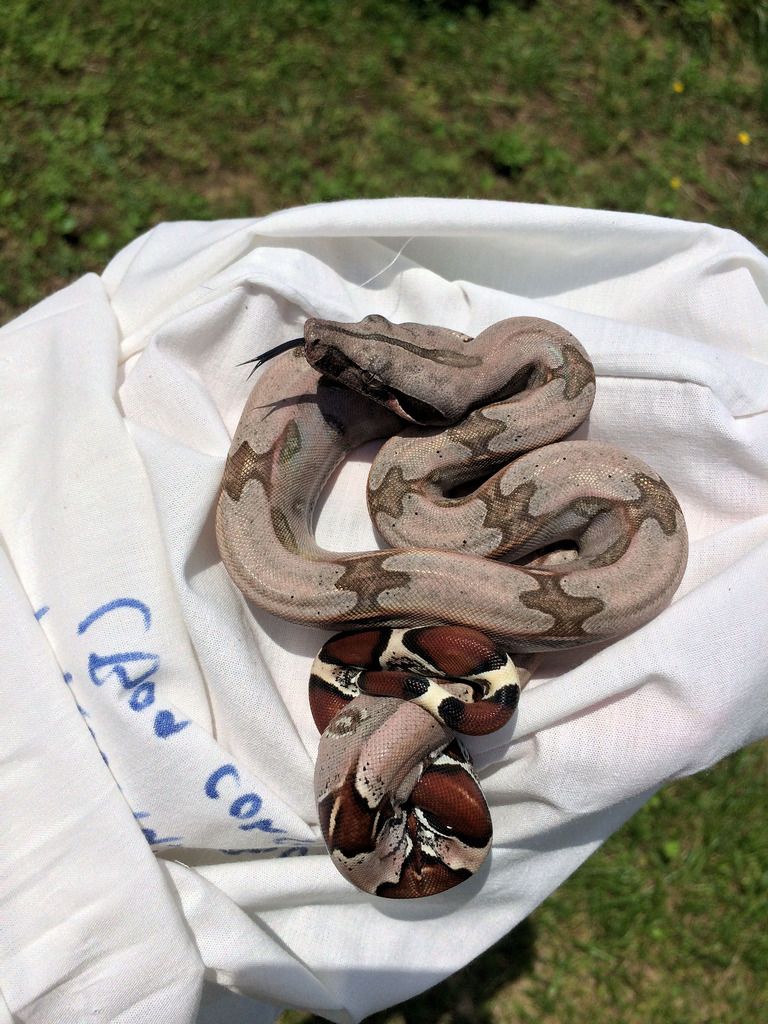 Then I put her up and I was a "little" bad. She is sitting on my desk trying to get out and I kept telling her she just arrived and needs to acclimate. So, she decides to pee and poop. This of course forces me to take her out to clean her tub. She was way too calm and curious for me to put her back immediately. So, I walked her around the house inside and out. Took a couple cell pics and then fought her to go back into her tub (she was upset because she thought she had tricked me into not putting her back in there ever...lol).
A little blurry but you can see her pinks good.
I hope you enjoy the pictures!! I am thoroughly enjoying my new girl!
Star