Sorry for the poor quality pictures, this wasn't a staged photo shoot, just giving some snake education to the neighbor.
Here is Melandru, Suriname BCC from Star Shaffer. If all goes as planned, she will get to meet her prearranged husband this season.
She is a big, colorful girl!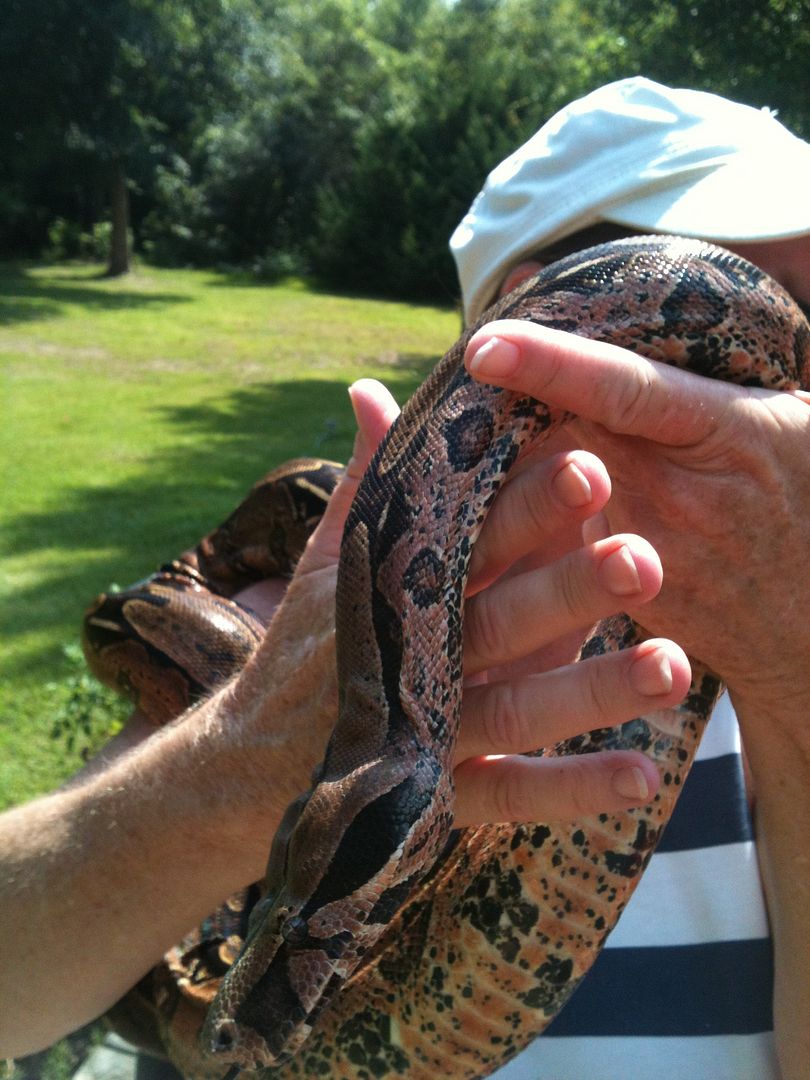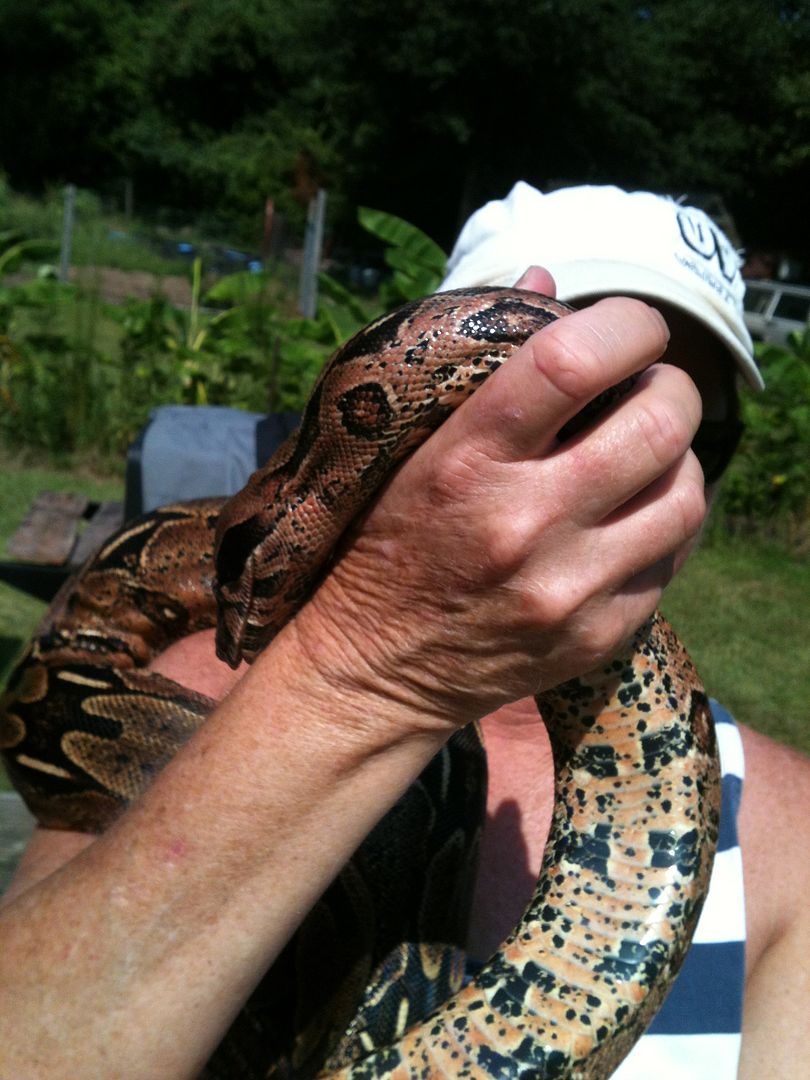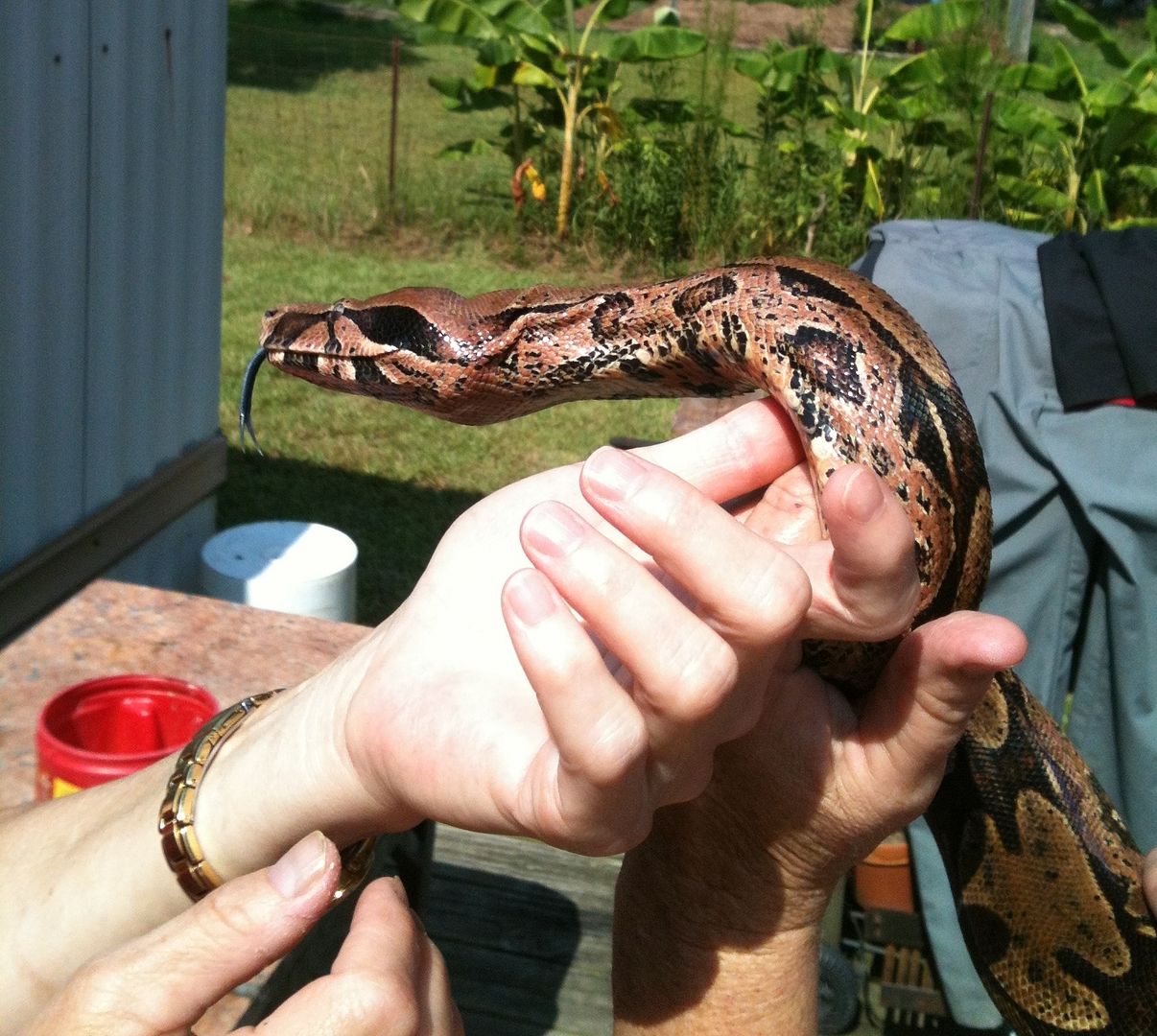 Hope you enjoyed!