So a little while back I traded one of my babies for something I've been wanting very bad.This is my supposedly male green anaconda.Unfortunately he's in shed today bet eh whatever, I was missing my old annies which I sold a year or two ago.So when I was offered this guy in a trade I hopped on it, decided to actually name this one and went with wrath.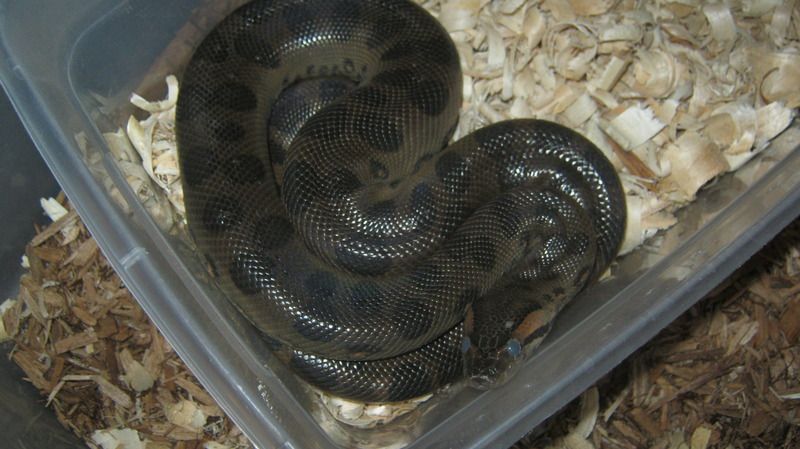 A male jungle PH leopard/albino thinking about keeping this guy he's been developing quite nicely.
Female jungle PH leopard/albino holdback since day one haha.
Thanks for looking guys.