First of all. I love reptiles. I've been working crazy hours the last couple months and trying to get out on the weekends for hiking adventures so I haven't been giving my reptiles much attention beyond feeding, watering, and cleaning. And they could care less, lol. One of the many reasons that reptiles are awesome, lol.
We did a quick hike this morning and before convincing my 80lbs dog that she needed a bath (she thinks swimming in an algae ridden pond counts as bath time) I decided to do some cage cleaning before taking out the rats to thaw.
First up, Jax my 2014 Argentine Boa. This guy was pretty grumpy when he arrived, always hissing at me and following my every move. He's really calmed down the last couple months and now he's a doll to handle.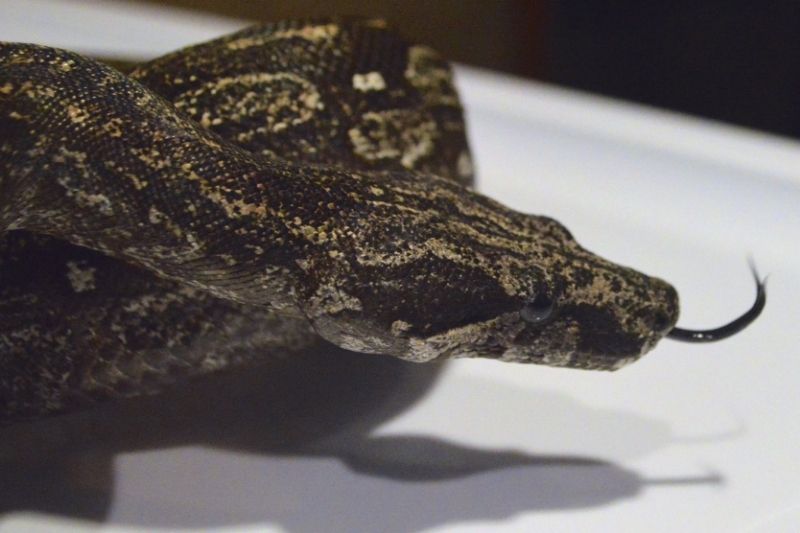 Secondly is my Blood Python, Hantu Belia. I've given up on ever taming this one. She tries to rip off my face as soon as I open the cage, lol. She's not that big, just over 3ft but she's incredibly girthy and handling her is quite difficult. But she's super pretty so I just leave her alone and thank my lucky stars that Blood Pythons don't mess up their cages that often. That being said when I do have to take her out of her cage for cleaning I hate my life and swear loudly the entire time.
And my Green Anole. I got him on a whim when I returned from a Florida vacation a couple years ago because these little guys are all over the place down there.