So long story short, I learned money isn't everything, took a large paycut and switched jobs 3 months ago so that I have more time to spend with my significant other, my animals, my family/friends and to keep up on RTB and a few other groups I really enjoy being a part of. Anyone that has followed any posts I have made in the last year will understand when I say that I have completely let go of the friend of mine that I was helping take care of his breeding projects ( which are nothing special, he is in it for the wrong reasons ). So I got into this hobby over 4 years ago now and have acquired quite the collection! Picking up professional used caging here and there as I find it, I have pieced together my slice of heaven in my second bedroom. I have stepped into the world of breeding myself and have my first ever litter due on march 20th which is a Jungle double het snow female paired to my male sunglow motley possible het anery. I am extremely excited about this litter, and will probably want to keep every single one them! All of my Kiddos include 2 normals ( Ava and Ana, which I use for educational purposes ). I have found a great deal of enjoyment in taking my animals to local expos and showing people what beautiful animals these are and how docile they can be when handled regularly. Working on getting rid of the stigma that follows them 1 person at a time! I have a Central American male, the 2 animals that I mentioned I am breeding this year, a dumerils boa, a Guyana, a yearling albino jungle from my friend that I am no longer helping that I took from one of his litters and my jewel child suriname Scarlet from the one and only @
weird_science04
. So I will shut up now and post what everyone came here for, the pictures! SIDENOTE: I practice what I preach, If you cannot properly care for an animal, you do not need to buy it. Aquariums are for fish! END RANT
Day 1 of putting my male in 9/27/15. He knew what he wanted!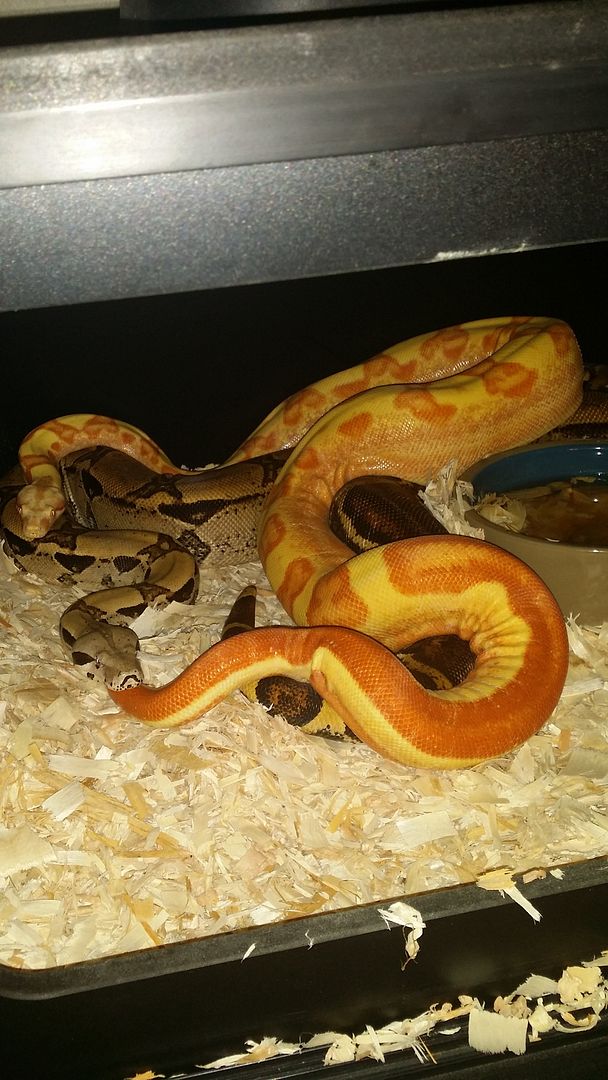 10/27/15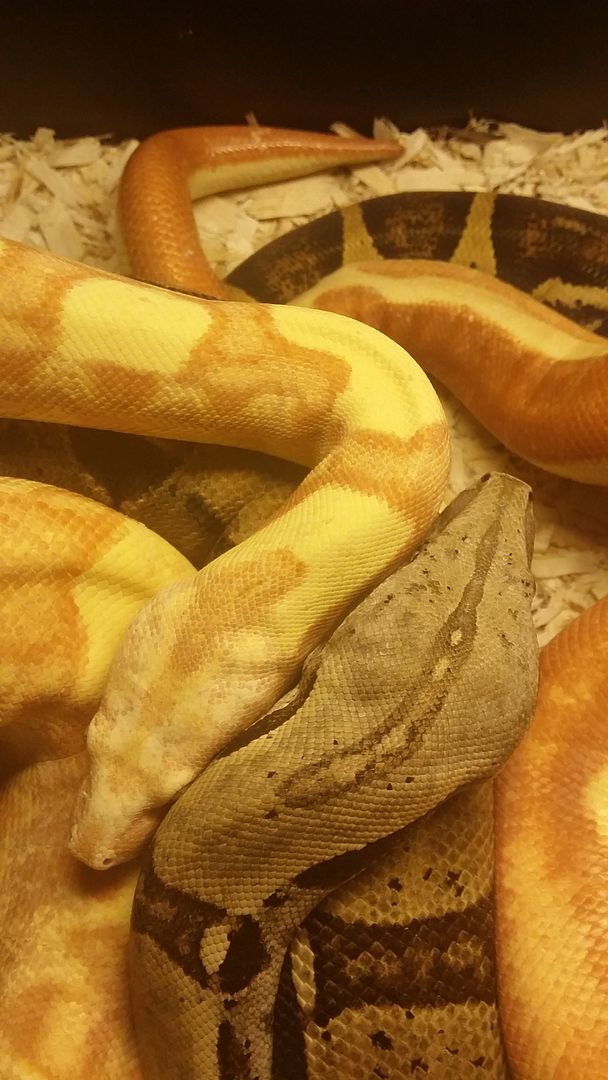 11/17/15 only took 7 weeks for her to ovulate.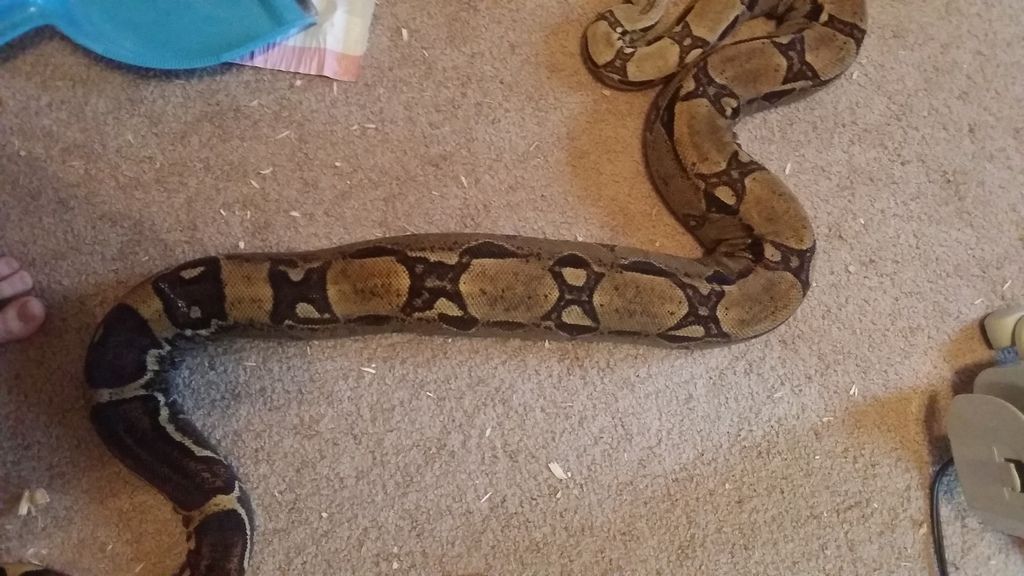 12/19/15 Laying on her side from swelling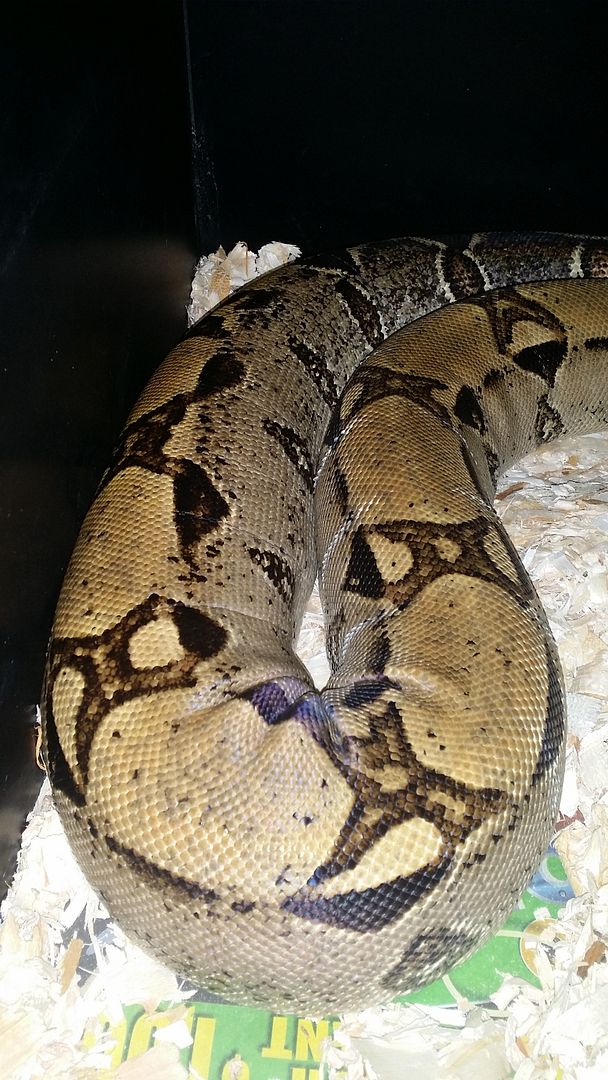 2/1/16 Putting weight on like crazy and refusing food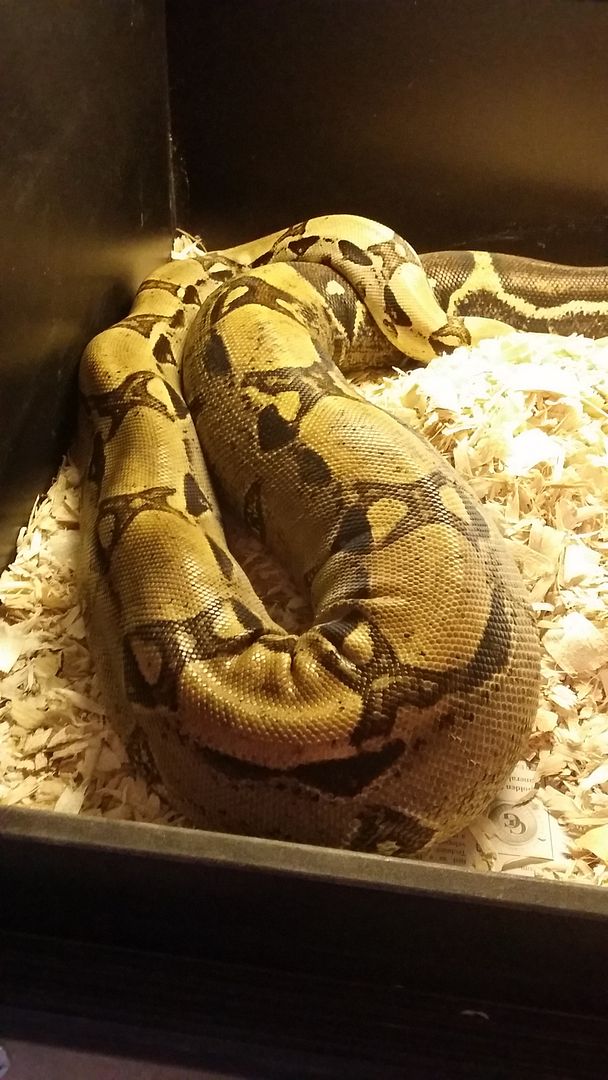 2/6/16 Keeping them babies to temperature
2/23/16 First time mama is doing this one by the book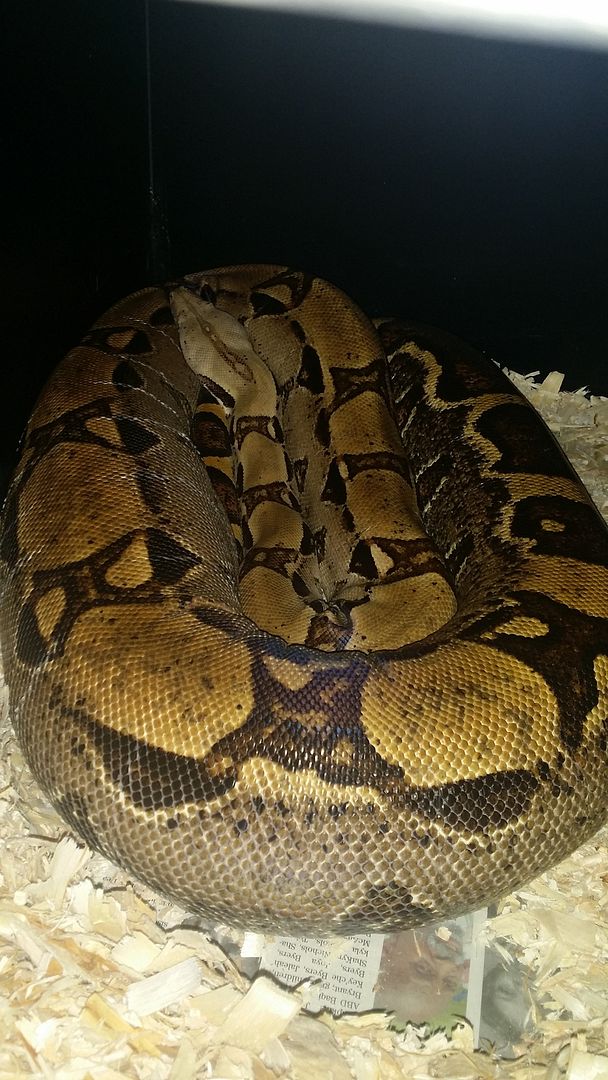 What my room looks like ( wooden cages built by me )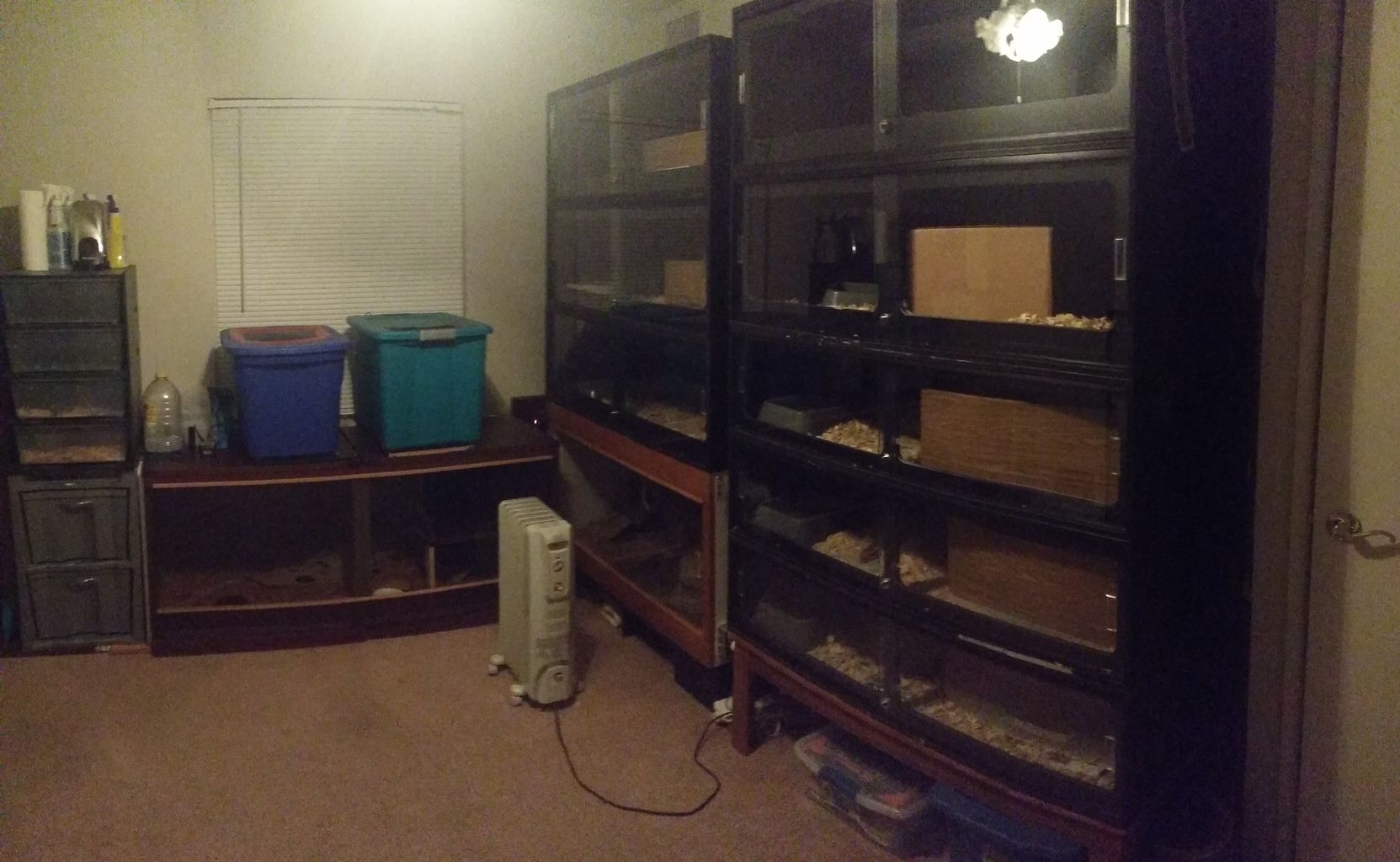 Scarlet at 3.5 years old, yes I am a FIRM believer that BCC need to be slow grown. She JUST started medium rats last week. She will be 5 or 6 before I even THINK of breeding her. Love watching her grow, she is so active.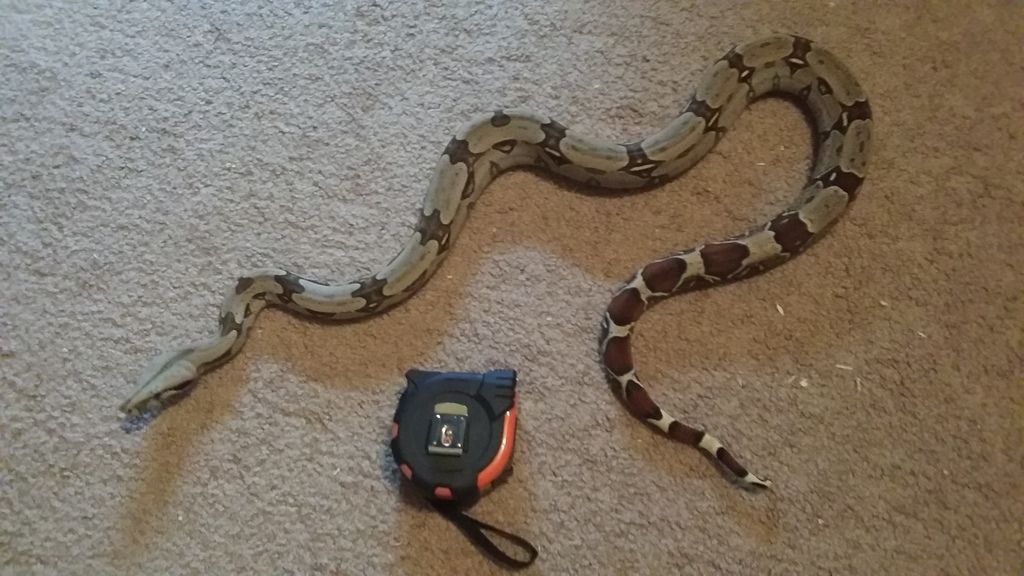 Hope you guys enjoy! If there are any special requests of any of my other animals just let me know