Well this one is a bummer. Yesterday morning, I found a single Sterling baby had been born while the female was depositing the waxy stool. It was dried out and at first I thought it was dead. When I picked it up, it was alive. I set it up in a wet shoebox. it seems to be doing fine.
Mom was a possible het Sterling, who is now a proven het Sterling. Dad was an already proven het Sterling.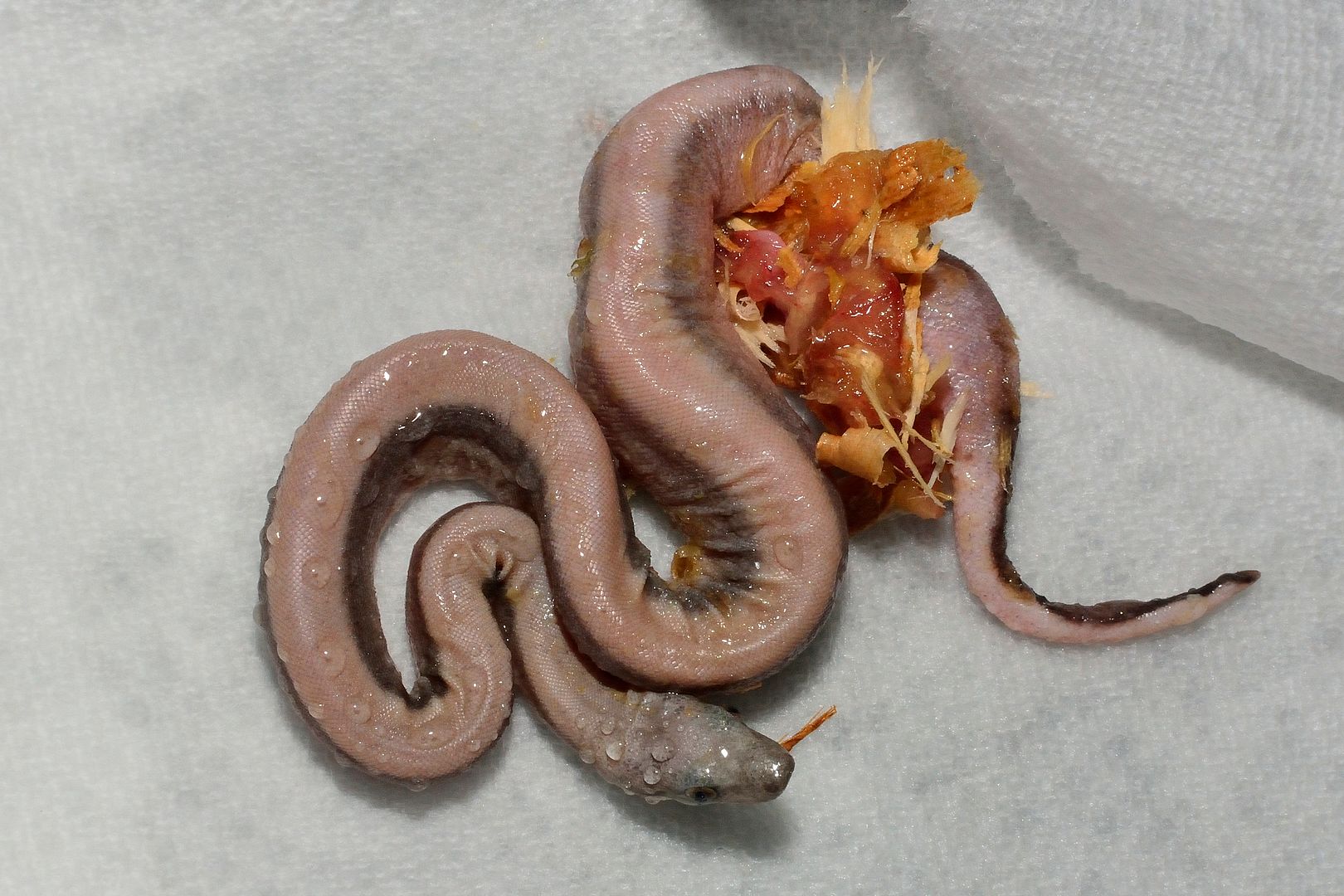 Then, at midnight, she had a long drawn out delivery, and dropped a few more Sterlings and a bunch of 66% pos hets. Most were stillborn, the others died soon thereafter. The only survivor was the early bird from the morning.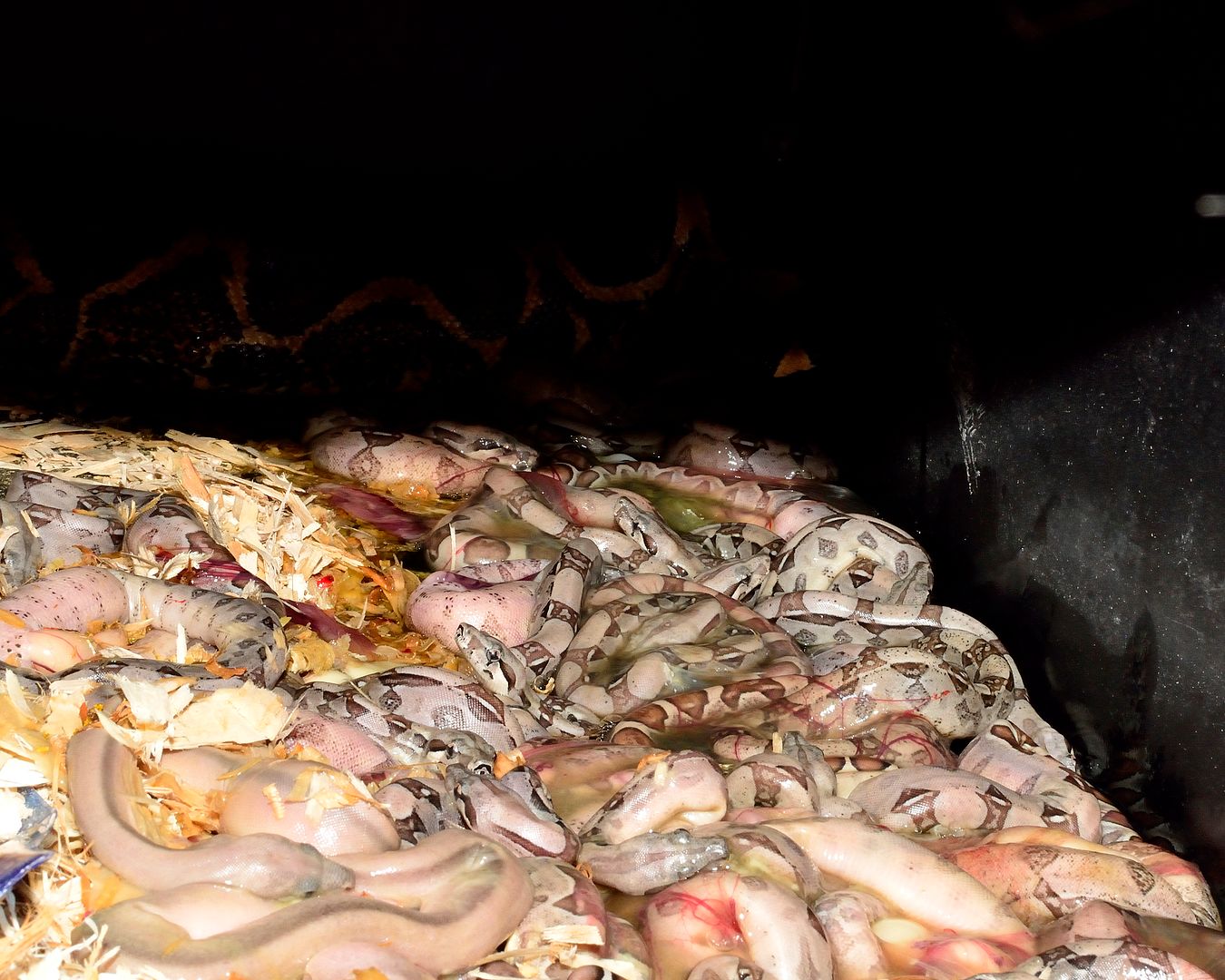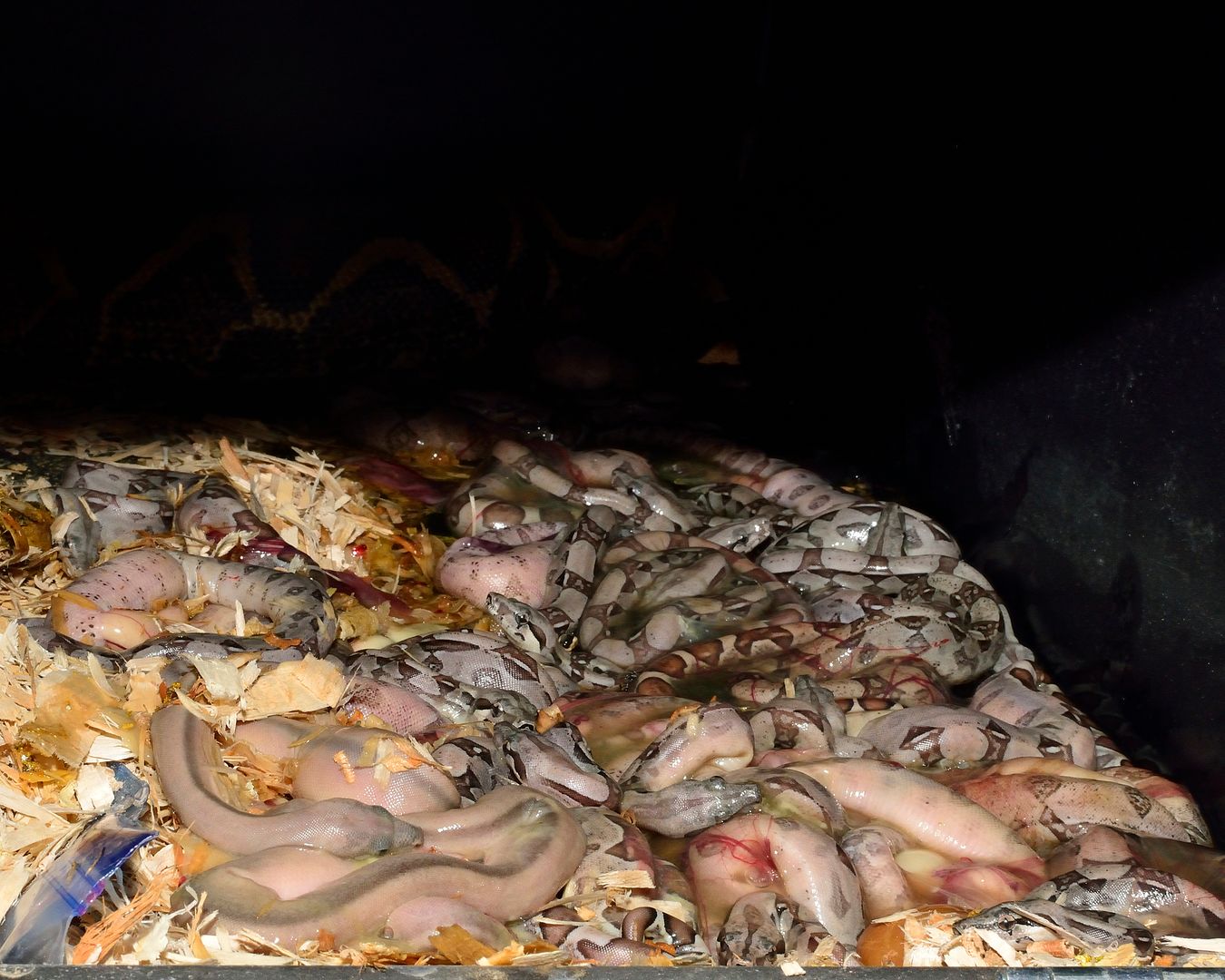 Have to be prepared to take the bad along with the good.