I saw this chart posted in one of the threads about scale counting: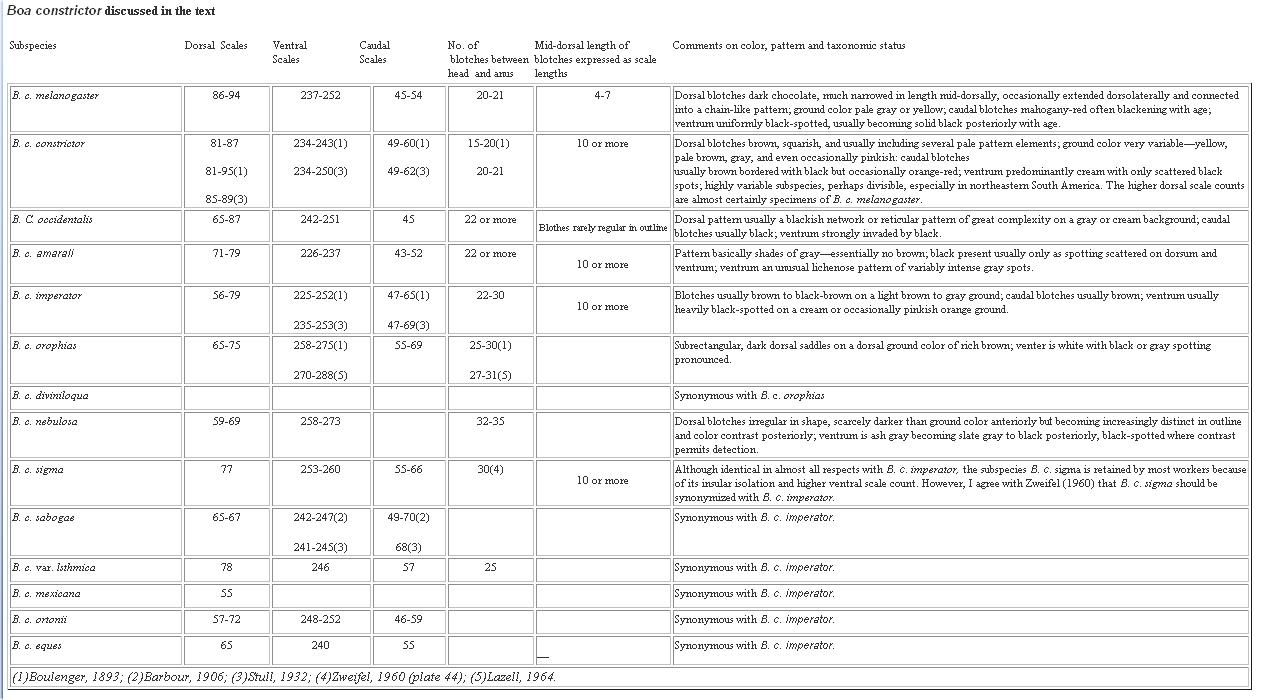 as you can see, the different catagories are: dorsal, ventral scales, caudal, blotches, and mid dorsal blotches.
reading "The Complete Boa Constrictor" Vin Russo only mentions Ventral, Sub Caudal, and mid body. So what are the dorsal scales?
Are blotches aka saddles?
Caudal / Sub-caudal?
Per my wife and i doing the count we got that my snake has 22-23 saddles (one of them is connected) between head and vent.
238 ventral scales
56 Sub-caudal scales
and 85 mid body scales.......
So according to the chart, he would be BCI by the ventral, and saddle count.... but if im not mistaken his mid body count would make him BCC. or am i way off.....
if you can clarify all this for me it would be appreciated....
Thanks