We had some visitors from Australia . I'm sure that you will recognize them (from an older thread on another forum) -------------------
Today we had a fellow reptile lover come over for a visit . He acted like he was in heaven with my measely little collection . He must have taken close to 80 pics of his own , and held anything he could . Just following in dad's footsteps , I guess. . . My daughter, with Robert Irwin ?
CRIKEY ! ! !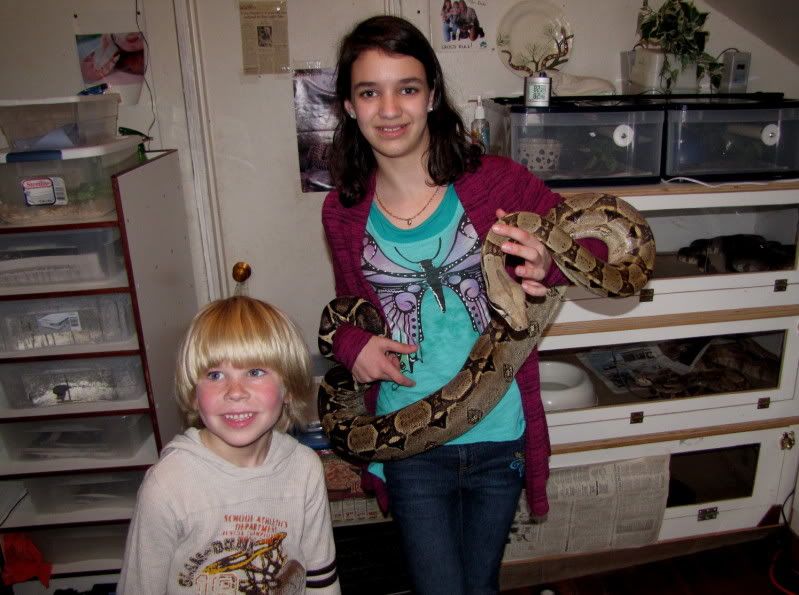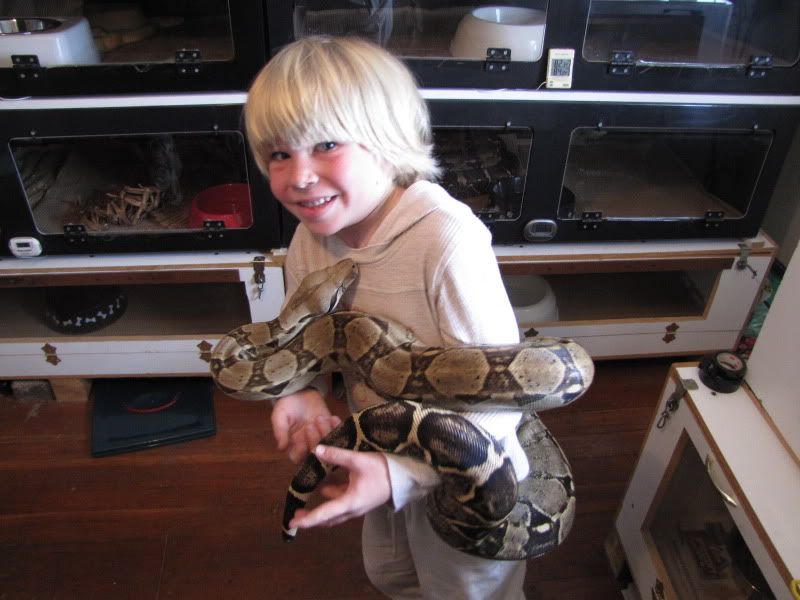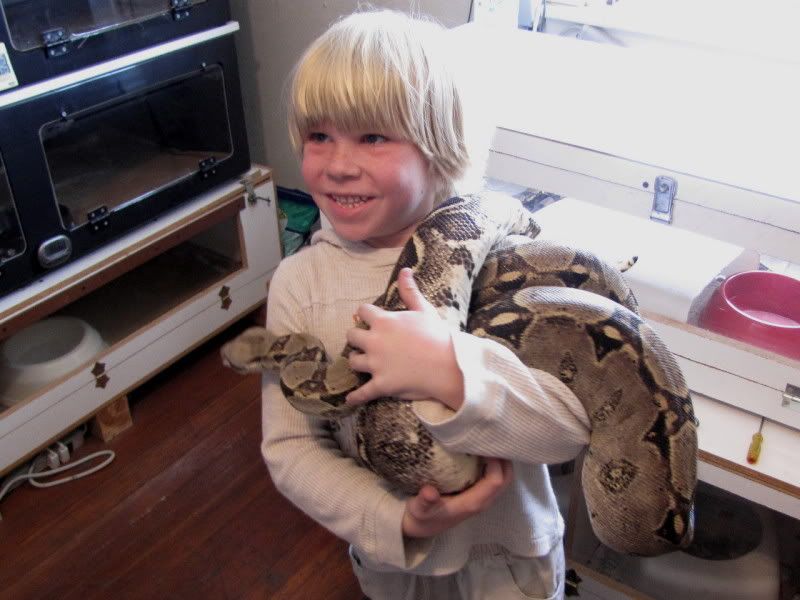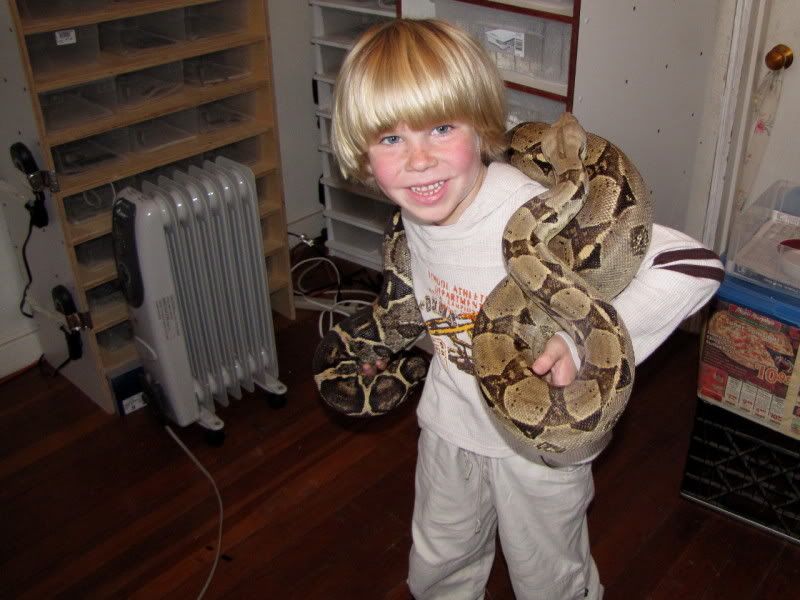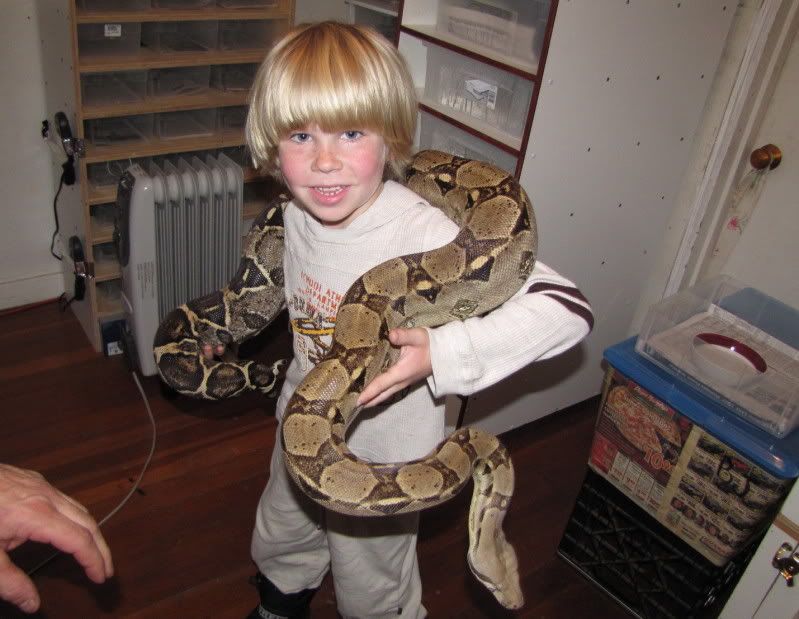 a pic from last summer --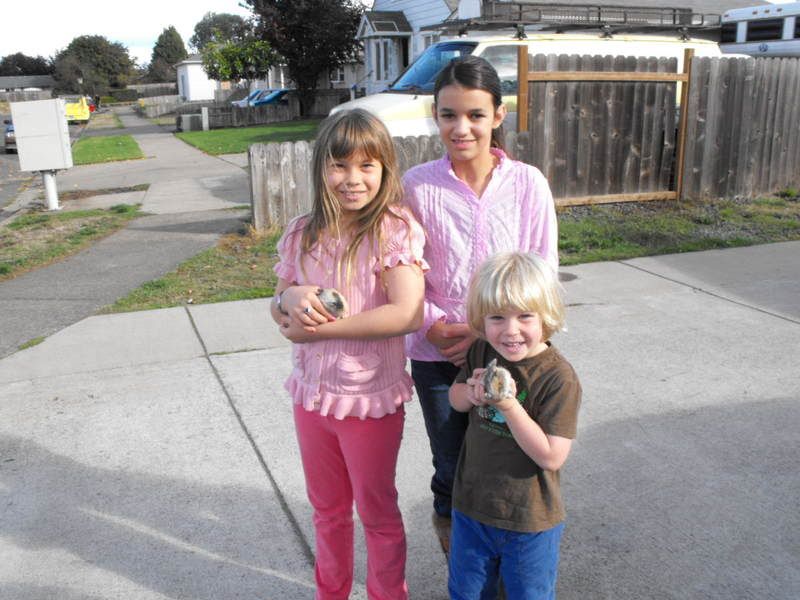 and a family photo --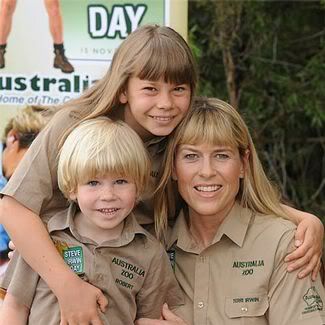 I had a litter the night of these pics, and Robert was over the next morning ----------
Little Robert Irwin was up and ready to come over and see these little guys this morning - his first time ever seeing a fresh new litter of Boas . He had lots of excitement in his voice - much like his dad had . He talked to every one of them, and pointed out every little detail about them. . . and he couldn't wait to get his hands on them.