So I noticed today that my DH Sunglow has a few spots of discoloration over his body. When he arrived yesterday I noticed a spot on his belly towards his tail. I've been putting Triple Antibiotic Ointment on it since I first noticed it. Well, while I was putting the ointment on this evening I noticed a few brownish spots on him that are obviously not natural coloration. And in some of the spots the scales feel rather scabby.
After that I cleared out this cage, cleaned it with 5% bleach solution, replaced his substrate with paper towels, put only the hide back in, and raised the ambient temp to about 85 degrees (it had been 80). I had cut a paper coffee cup down to about 1/3 it's hight and filed half of it with water, but Eddy kept trying to cram into it, so I had to remove the cup of water. I'll put it back in for a while in the morning, but if he's going to try and cram into it again it's coming back out. I'll keep putting it back in periodically so that he can drink if he needs to.
Here are some pics: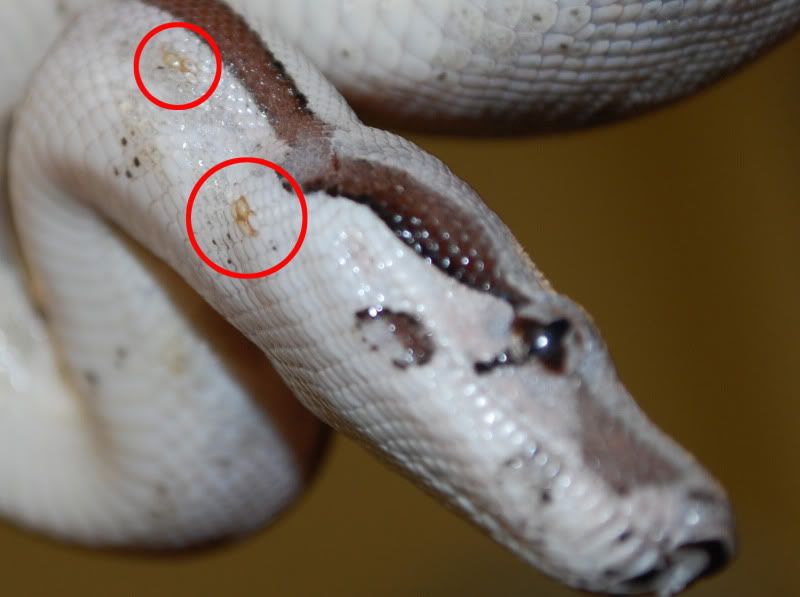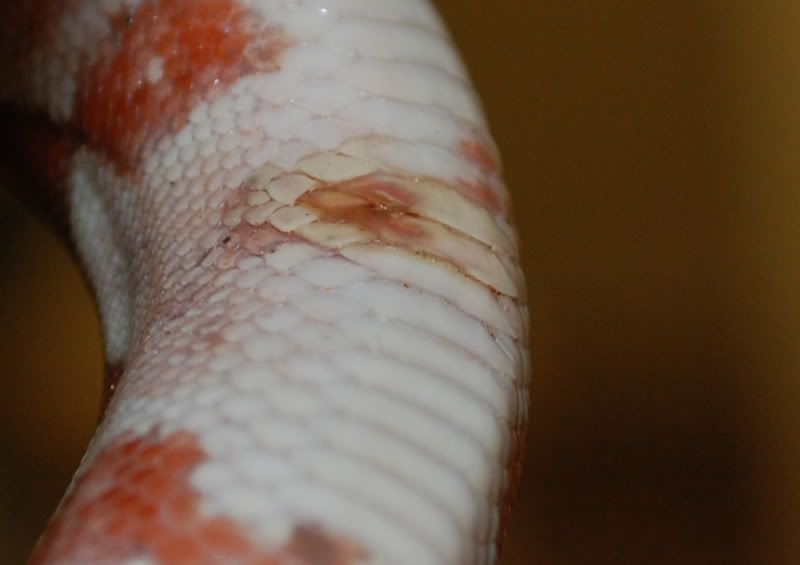 Close up on ventral irritation: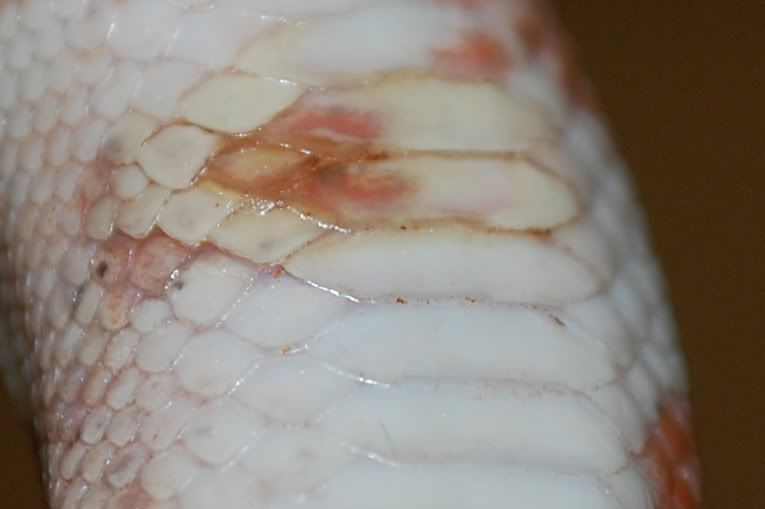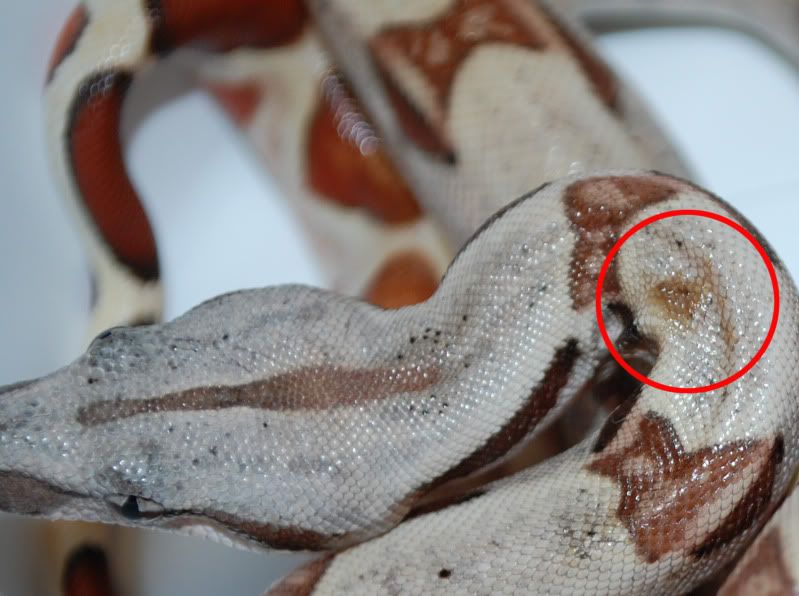 I'm going to see if I can't get him out to a vet tomorrow.
Any thoughts as to if this is scale rot?