The story begins 4 years ago when i purchased this boa..she is a coral arabesque sunglow pos jungle born 5/23/11 this is her at 6 months old screaming with pink..she is pictured along side a kahl jungle sunglow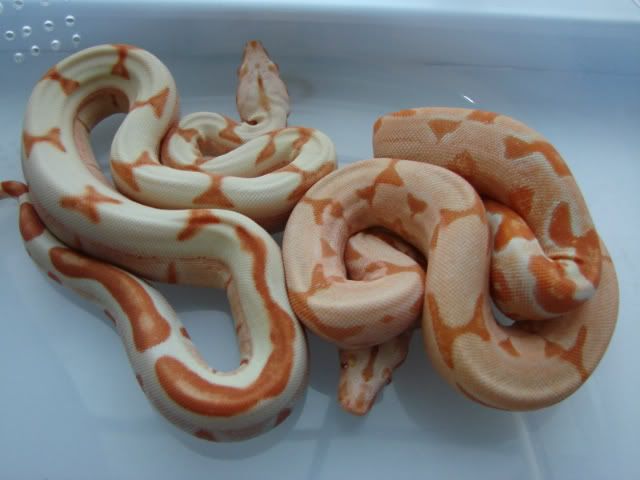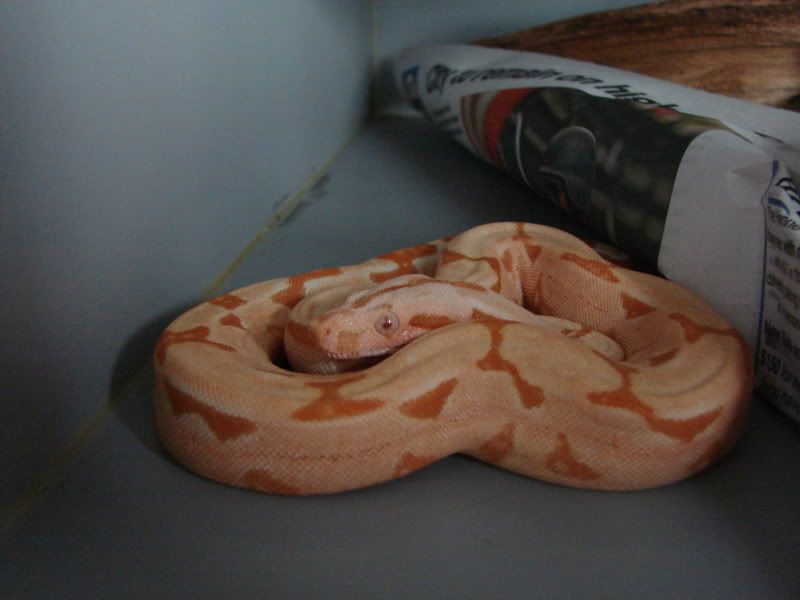 Back in 2011 i began working a tons of hours...so much that i couldnt find time for my boas so i sadly decided to sell them...but didnt want to see the coral go..she was just an amazing boa in my eyes..i loved everything about her so i didnt sell her..instead i showed my 17yo nephew how to keep and care for boas and gave her to him along with a boaphile 421T, pro products heat panel, and a helix t-stat..he was set up good. He was told to return her to me at any time if he felt she was too much to handle..so to make a long story short he goes off to college, brings the coral with him, discovers the female body and 4 years later i almost killed him at the site of this..........2.5 months ago
THIS BOA IS 4 YEARS OLD!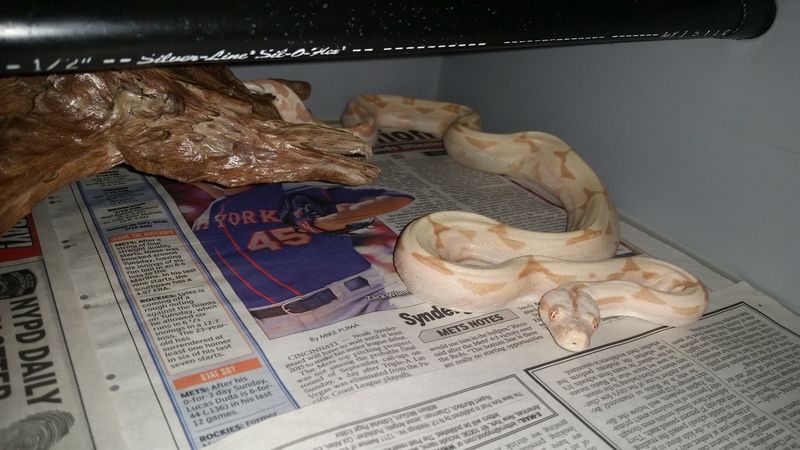 To say i was furious is an understatement...rib cage showing throughout the body, spinal cord showing, just a flimsy weak mess..ive been keeping boas for over 20yrs and have experienced some health issues with these hardy boas..but this never...the fact that she is 4yrs old, smaller than a yearling and is still alive amazes me. Sad sad life she has lived but she will LIVE...in the 2.5 months ive had her back in my care shes eaten like....well...like she was hungry..lol..started her really slow with some rat pups for few meals..she ate her first small rat 5 days ago....shes strong, alert and active again..i think she going to be just fine...as of right now her ribs and spine arent showing anymore..shes gaining weight and HER COLOR IS COMING BACK!
2 weeks ago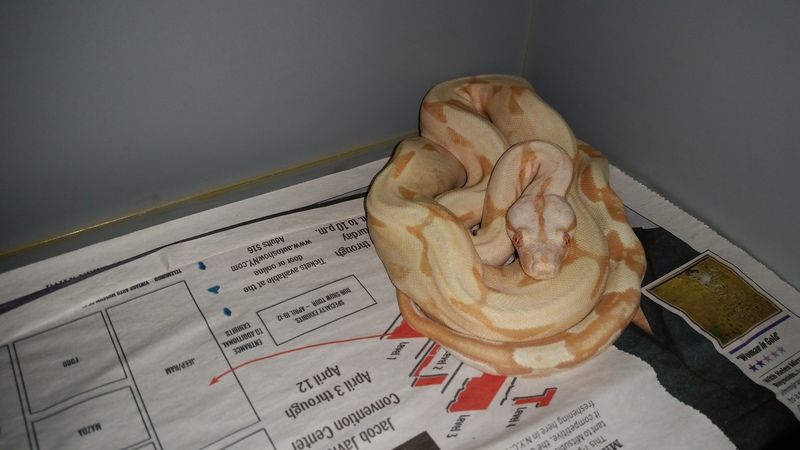 She is currently in shed again..i will update once she gets naked...thanks for reading guys!
PS: her head is starting coral up!