Hello everyone,
So I put my old exo terra to good use again and built it up for my male baby BCC.
I used to own green tree pythons and emerald tree boas a couple years ago and came up with a cool idea for perfect humidity and temps and I have applied it to this cage too.
I have a thermostat/hygrostat controlling the ceramic heat emitter and other things like lighting and humidity, the fish tank heater has its own thermostat too. I blocked up the meshing on the top of the cage but left small breathing holes, the rising warm air will circulate the air in the cage and push the old air out.
I used this cage for my last Sorong green tree python for about two years. but I had no substrate and the setup was slightly different.
Anyway the cage was empty as I sold the green tree python last year sometime. So I put this together this afternoon, its a little bit of a work in progress, will probably take stuff out or put other things in over time depending on the behavior of the snake and what looks aesthetically pleasing as well as serves a purpose. But for now I'm happy.
He is busy cruising around at the moment exploring his new environment
He hasn't left the branches yet, I doubt he will to be honest. From the hundreds of boas that I have kept in the past I have found that as long as they have a nice setup with branches they usually just chill in a branch and every now and then enter there hide or go down to drink water or they just stretch down and drink while hanging from a branch.
Just after cleaning and putting branches inside.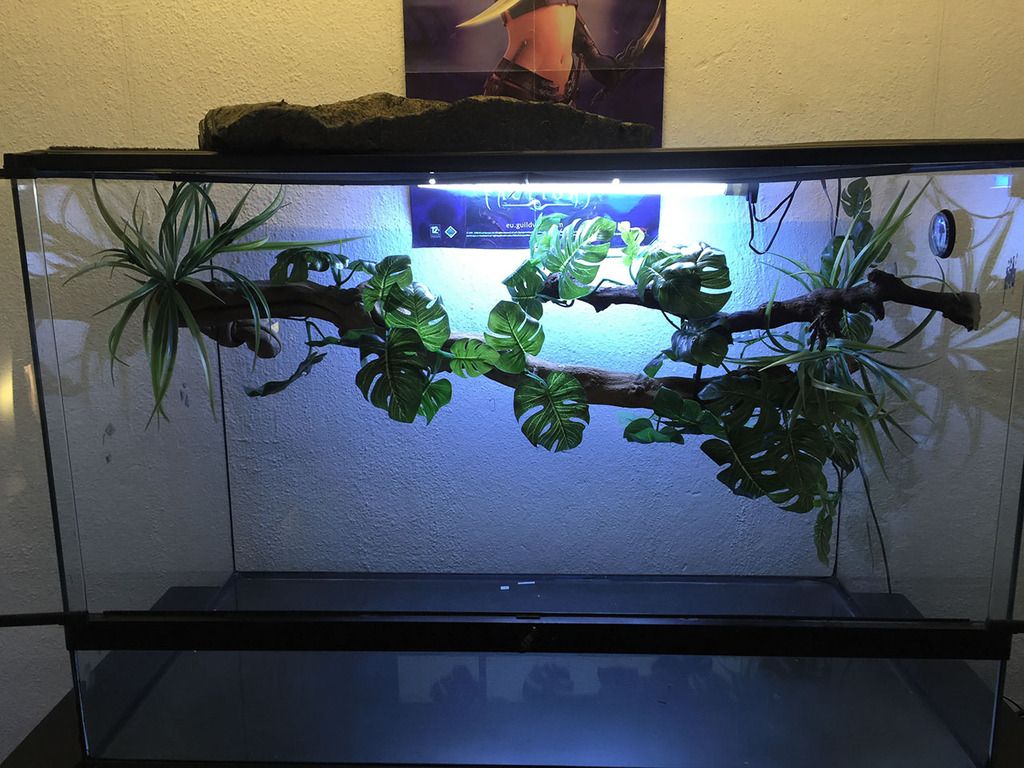 added some Aspen bedding.
everything in.
the Humidity system.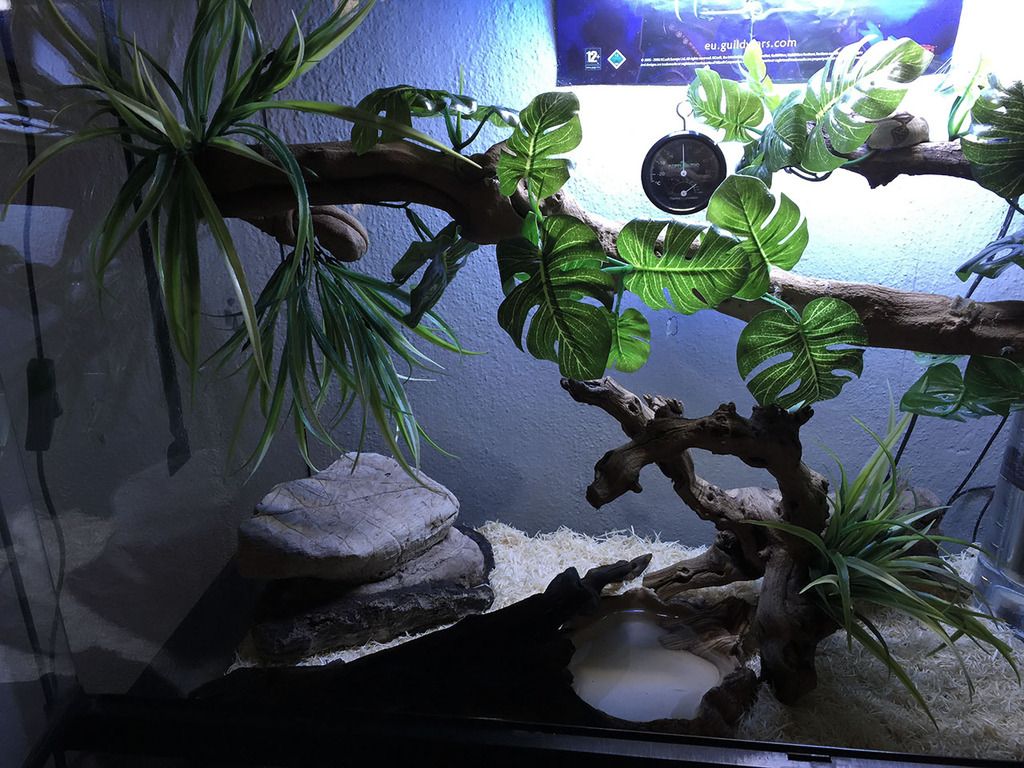 My female is still in her tub, I will have to source another exo terra like this for her but for now I decorated her tub quite nicely and have it setup with all her housing, temp and humidity needs.