I hike on established trails in the Phoenix area, and I'm moving along at a good clip, but occasionally, critters will catch my eye. Today was a good one. Here's a few crappy iPhone pics of some cool animals.
Darn near stepped on this guy, who was a good six footer: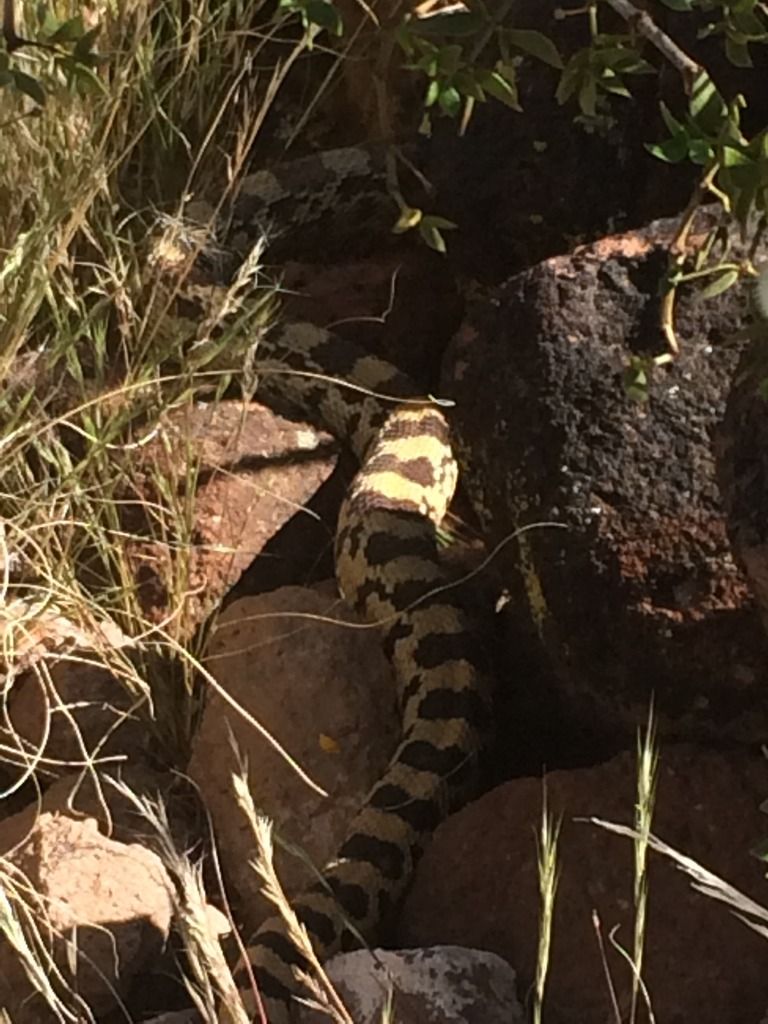 I said they were bad pics, lol.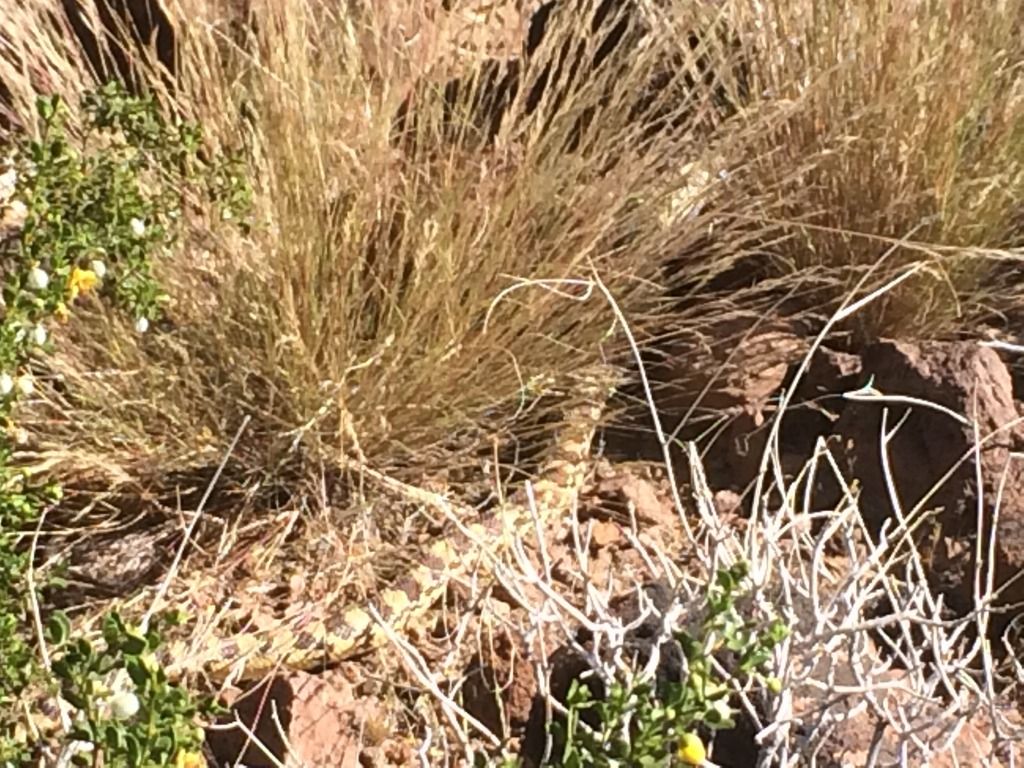 As I followed Mr. Bull Snake into the brush, I noticed Mr. Rattlesnake under the same rock: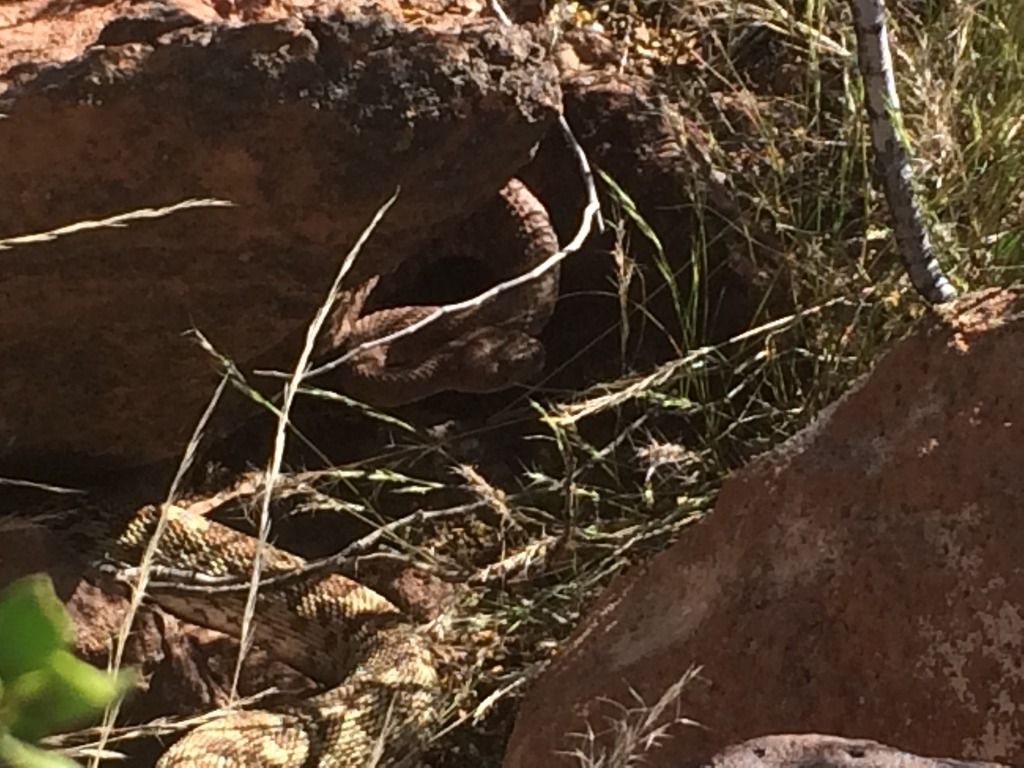 In this one, you can see Mr. Bullsnake looking at you in the lower left of the picture. The rattler's head is behind him a bit, and you can see his rattler on top of the smaller rock to the right.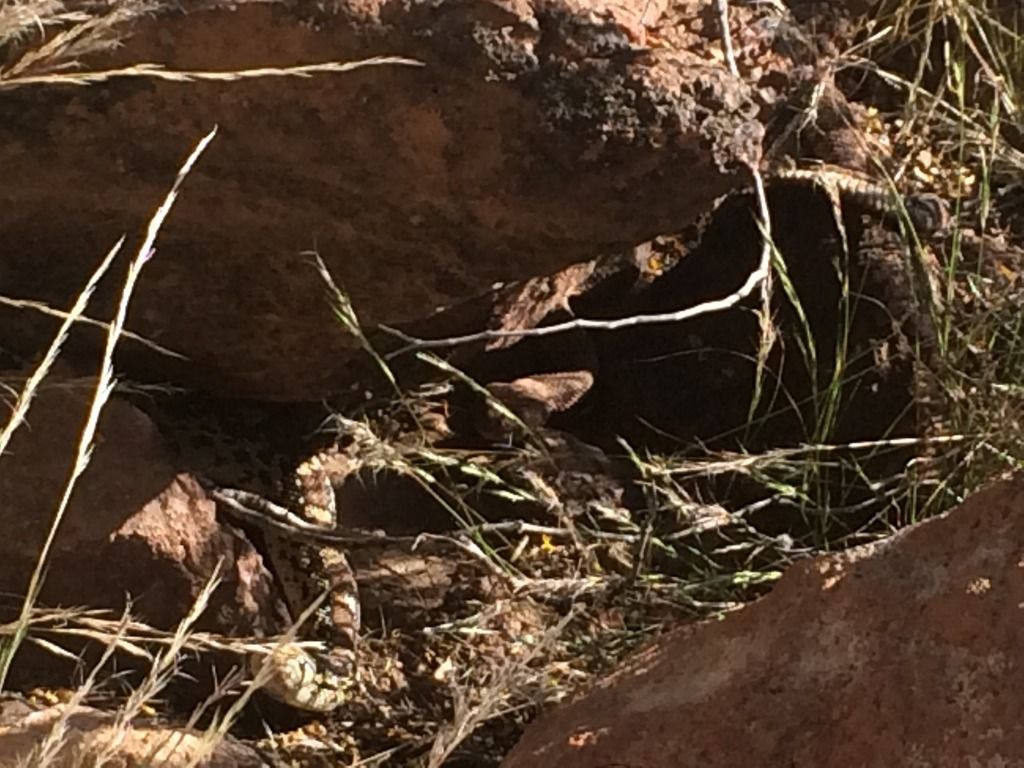 The rattlesnake starting coming right towards me through this shrub. He got to about four feet from me, but my 43 year old knees forced me to stand up from squatting, and that spooked him back away from me: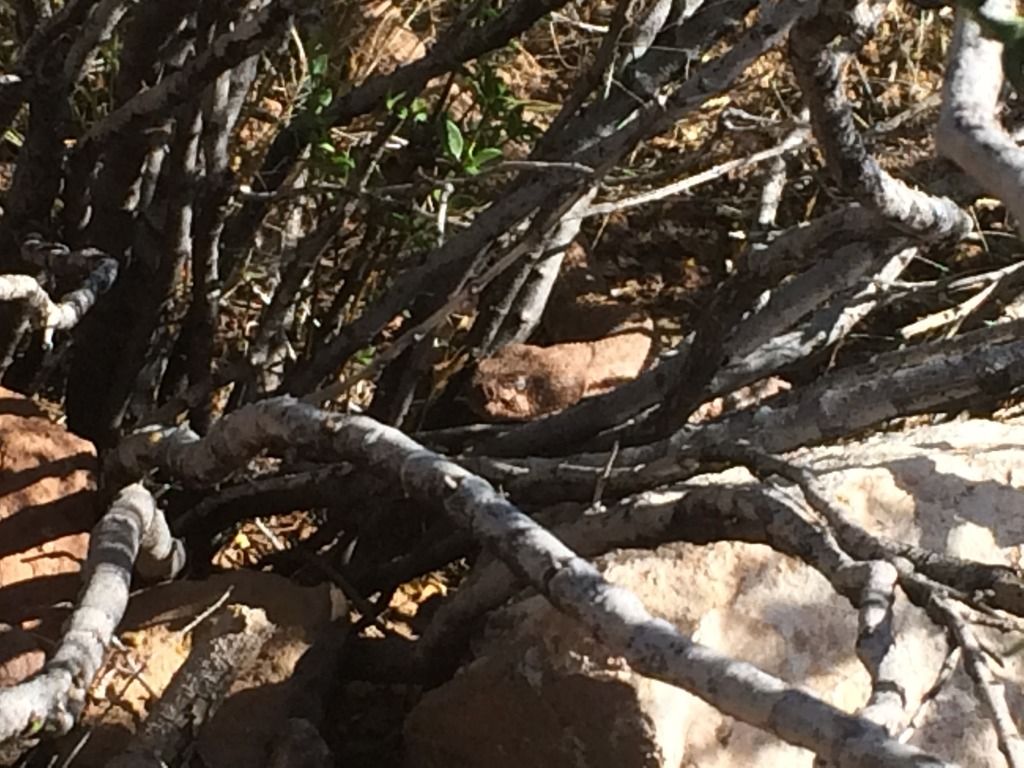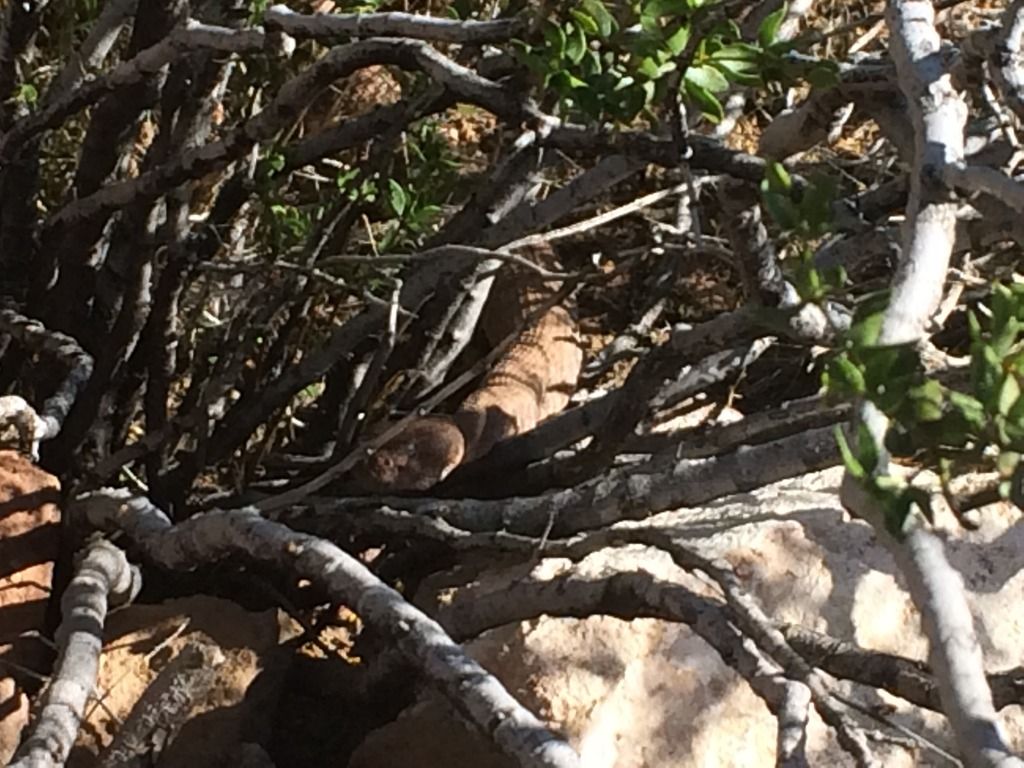 Finally, saw this cute little guy on my way out.