I just wanted to let everyone know sense not everyone might look at the classifieds, that i am selling All my snakes.
I recently thought i would not sell my Hypo Hoggs so i can make some Sunsets but i whent ahead and decided to. I will probly get back into them some time or another but for now i need the money and space.
All of them are sold except for
0:1 Albino Colombian high contrast square tail(Kahl) that i purchased from Clay not to long ago. She is $880 shipped with a Het Albino male(kahl) and both come with the feeding records i got when i purchased them from Clay.
And i have a 2005 (2 yr old) pair of Hypo Hogg Islands. They are around 6' in length and have nice color i think. They are 75% Hogg and 25% Colombian, so the offspring will be around 80% Hogg. Not to mention the Sunsets you will produce, which are bisicly super hypo Hoggs they are $780 shipped, im selling them cheap so they can sell faster. Here are the pictures of the snakes i have for sale. The original pics of my Albino should still be on Clays available page, it will say sold to Grant P. or Purcell. something like that.
Hypo Hoggs: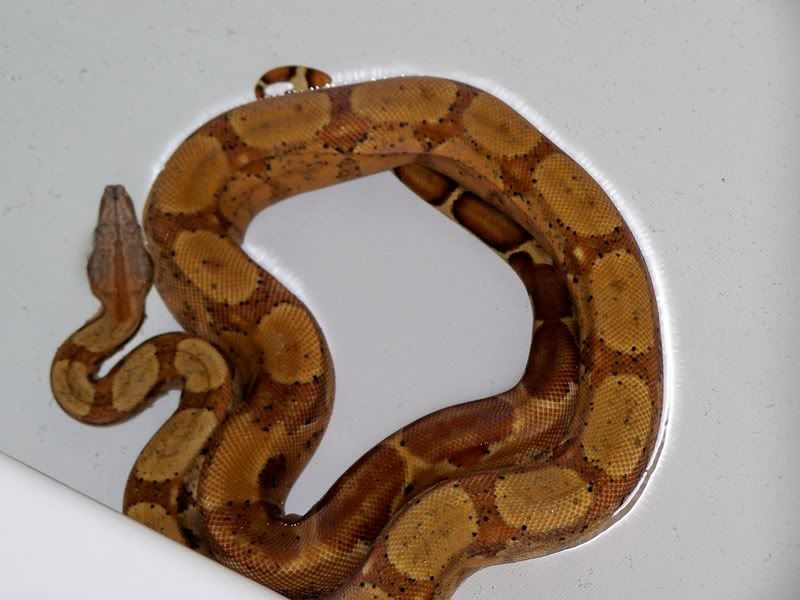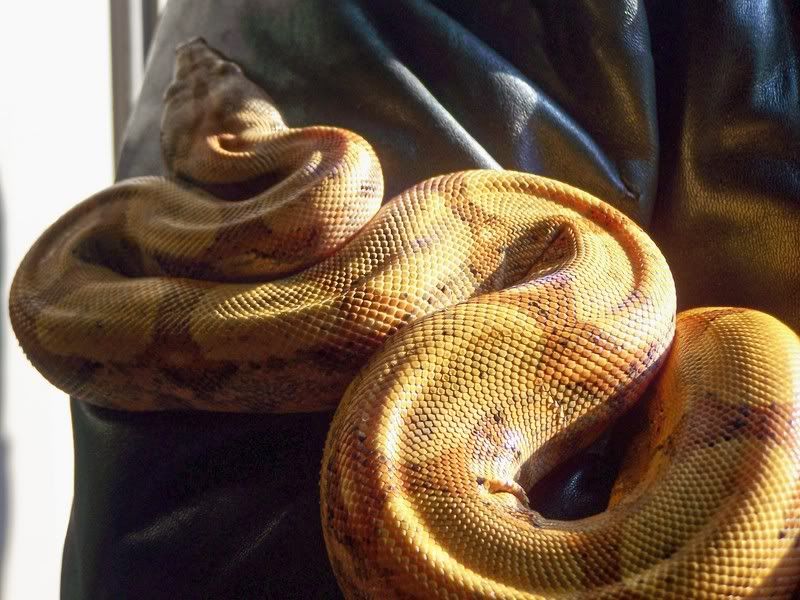 This is the Hypo Hoggs when they were juvies it will give a taste of what the normal Hypos will look like, the Sunsets will be even better:
Albino and het:
The other snake in this one is a Anery, not the het.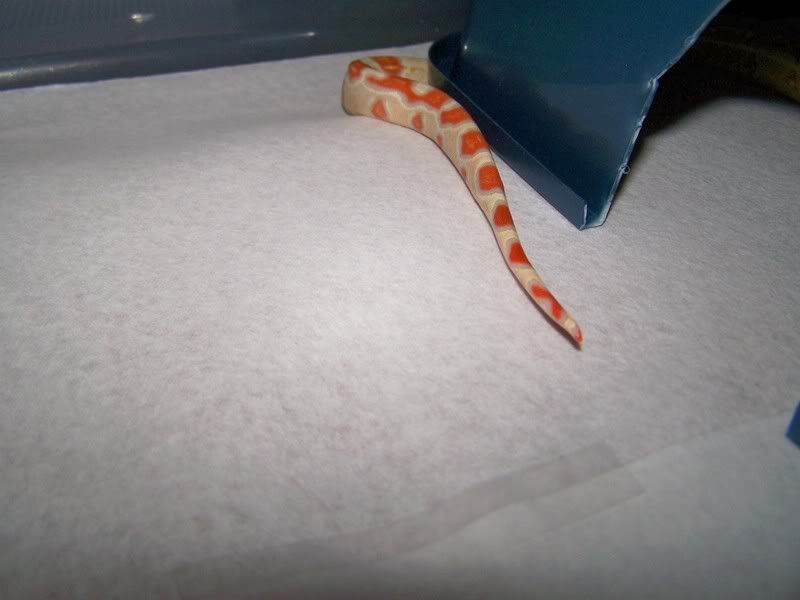 Het:
They are in the Classifieds.