Does somebody want to explain this?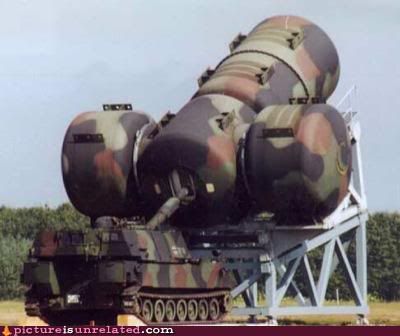 So far all I can come up with is:
A. It's a tank silencer.
B. It holds an incredibly large round, set off by firing an ordinary tank round into it, that is capable of destroying planets.
C. It's a new Captive Breeding plan for tanks.
D. It's a secret WWII MP3 player.
Also, I think the camo is a bit of a fail here, I mean who's gonna miss that thing?
Mat.