We had such a great time New Years Eve...My son came down from College and surprised his mom, it was my Senior's B-Day on New Years and nothing like having a couple of beers with family! Hope you enjoy the pics as much as we enjoyed the night!
IF YOU HAVE PICS OF YOUR NEW YEARS...SHARE THEM HERE!!!
My B-Day boy Jeromie breading the Talapia that we made that night. (pretty cheap..$12 a box and it makes A LOT!!! and it's a fish that taste REALLY CLEAN!)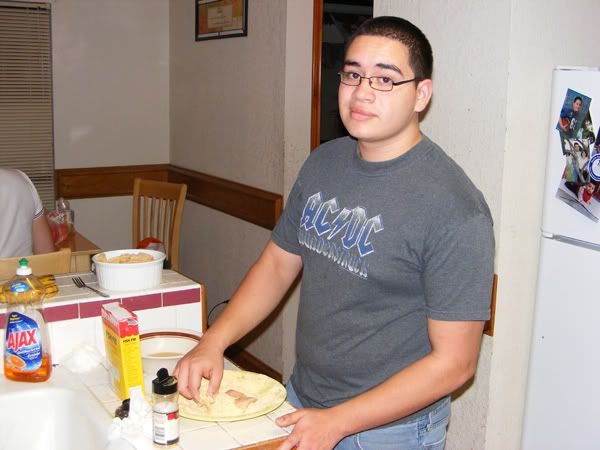 My College boy Ernie...he was cutting up the stuff to make a BIG SALAD!
My Freshman...Troy Anthony...(we tried for Troy Aikman, but the name didn't go good with Leal
) He was bummed cause he would rather be at home with his earphone headset on and playing X-Box Live with his buddies.
My little Brother Jesse...HE was cooking for a change! I actually took the night off!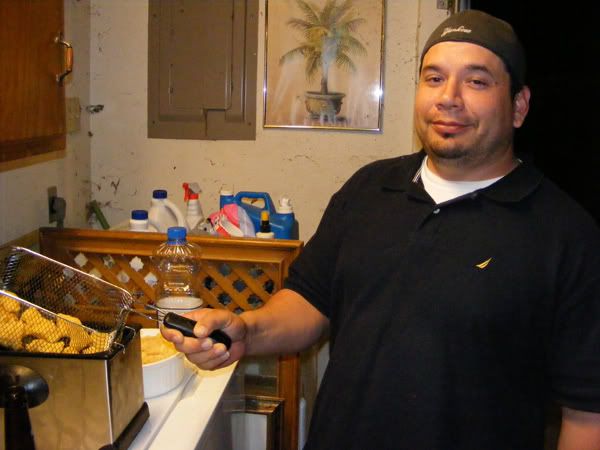 Here is one of my and my little bro.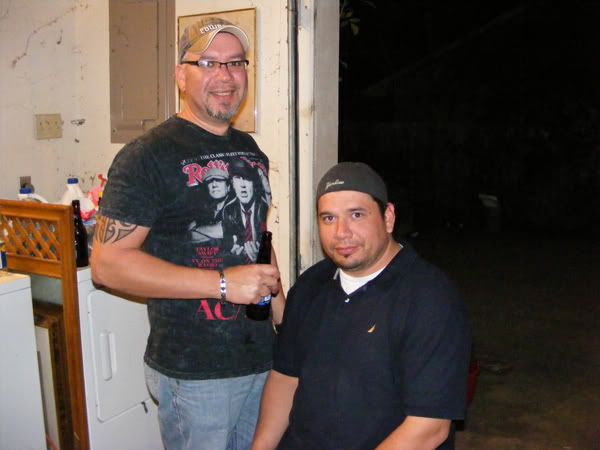 Here is a pic of the "guys" from right to left..a good friend of the family Mariano...Noe our Cuz...Jesse my little bro..and my ugly mug!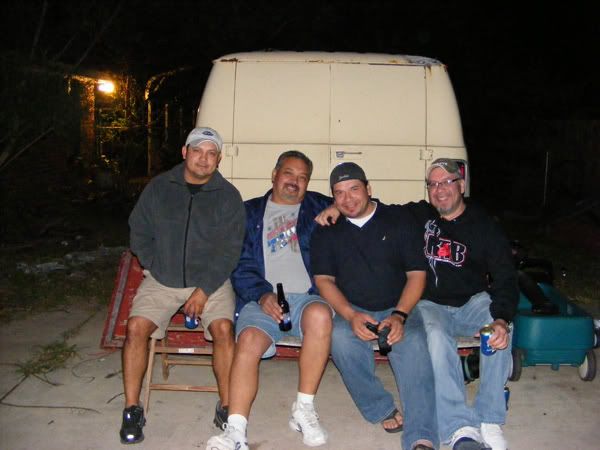 Here is one of me and Butter, my brother's Boxer.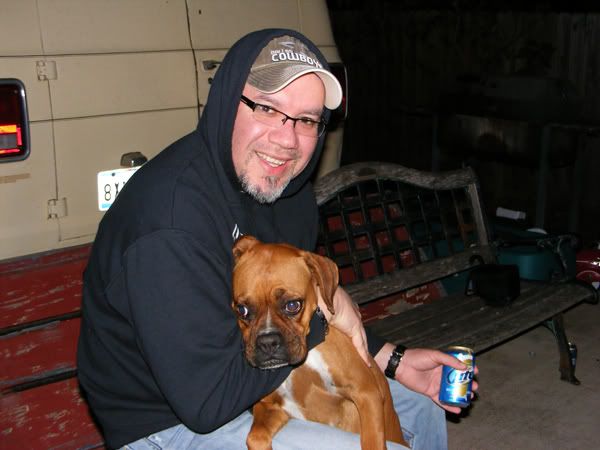 and the last pic of me and my cuz Noe (he wanted to look all gangster)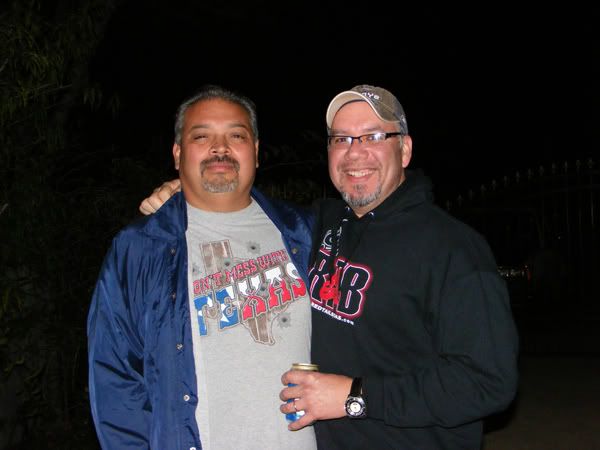 Thanks for the look and i hope u all had a great time on your New Years as well!