After a few years of the Member of the Year award program lying dormant, it is my pleasure to not only reinstate the program but also designate the missing year's award winners by announcing the 2012, 2013, and 2014 Members of the Year (each will have their own thread).

With that being said, it is my pleasure to announce @weird_science04 as RedTailBoas.com's Member of the Year for 2012!

Star has been a staple here at RTB for many years and is one of the most tenured RTB Staff / Global Moderators that we have.

Star has always gone above and beyond to help any and every member she has come into contact with and has never hesitated to take on any task that has fallen her way behind the scenes here at RTB.

@weird_science04 - Star, this award was technically decided and awarded to you at the beginning of 2013. I hate that it has taken so long for me to make it official, but it is a task that I have never forgotten about and I am very glad to finally get you the award you most definitely deserve. Thank you for everything you have done and continue to do here at RTB!

Thanks to @natieb and @Jessica with their help on providing me with the badge graphics. It is because of them that I can proudly post Star's 2012 MOTY Badge below: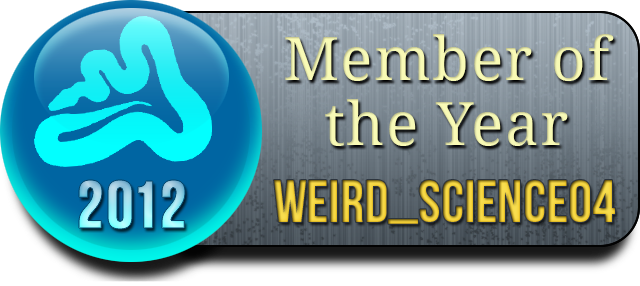 In addition to this large thread display badge, I have also changed you to the Lifetime Endowment Honoree sponsorship logo as well as placed a smaller copy of the 2012 MOTY badge in your signature box. Congrats again!