After a few years of the Member of the Year award program lying dormant, it is my pleasure to not only reinstate the program but also designate the missing year's award winners by announcing the 2012, 2013, and 2014 Members of the Year (each will have their own thread).

With that being said, I am proud to announce @tsblair as RedTailBoas.com's Member of the Year for 2013!

Tim is a long time member of the RTB family who promoted to RTB Staff/Global Moderator a few years ago and most recently promoted as my partner in crime with a position as an Administrator here at RedTailBoas.com.

I am happy to say that TimBo is a good friend of mine who has had nothing but the best of intentions for RTB and has always kept RTB close to his heart. Tim continues to remain vigilant in his endeavors of continuing the progress of RTB as a whole along with his primary goal of keeping RTB the best reptile forum on the net.

@tsblair - TimBo, RTB would not be the same RTB without you here. I am not only glad to have you aboard as my PIC, but I am very proud to be able to present you with this award!

Thanks to @natieb and @Jessica with their help on providing me with the badge graphics. It is because of them that I can proudly post Tim's 2013 MOTY Badge below: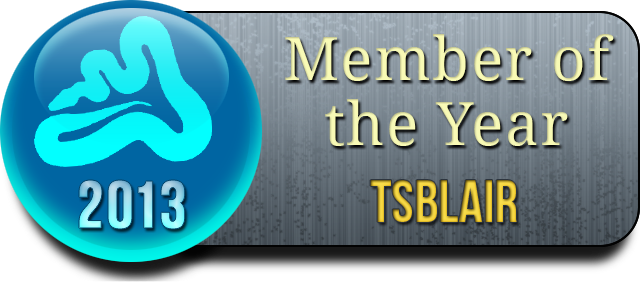 In addition to this large thread display badge, I have also changed you to the Lifetime Endowment Honoree sponsorship logo as well as placed a smaller copy of the 2013 MOTY badge in your signature box. Congrats again!