THIS IS THE ONLY WAY I AM GOING TO MAKE SPARE RIBS FROM NOW ON!!! I took this recipe from BBQPitBoys...and i HIGHLY recommend for you all makin ribs to make them like this!!!
This is what your going to need...
2 - racks of Pork Spare Ribs
1 - 2lb bag of Brown Sugar
2 - cans of Beef Broth
1 - Bottle of Cattlemans HONEY BBQ Sauce
YOUR Meat Rub
1 - Foil Pan (dollar store)
Foil Paper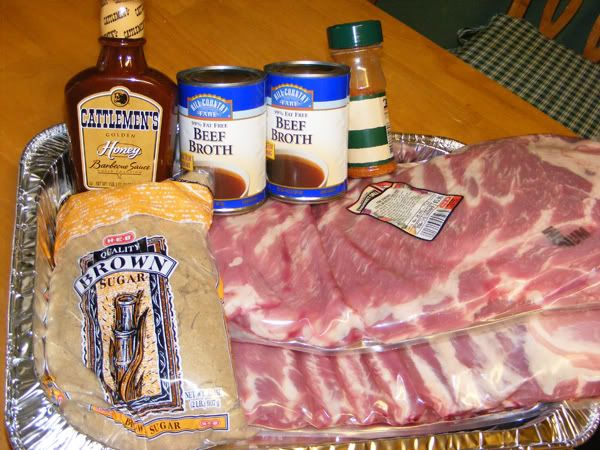 Trim the fat off the Spare Ribs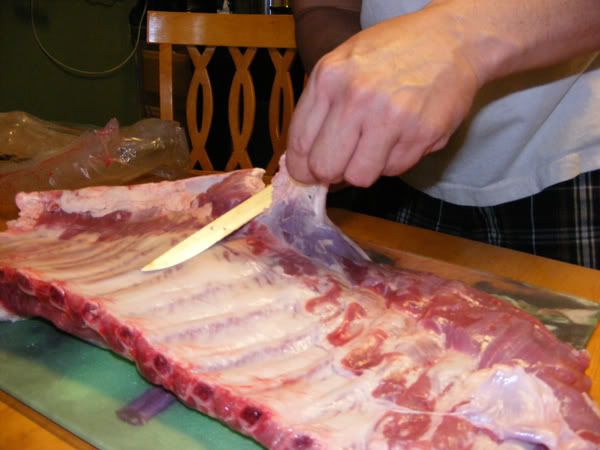 Peal the membrane off the the back of the Ribs for better tender ribs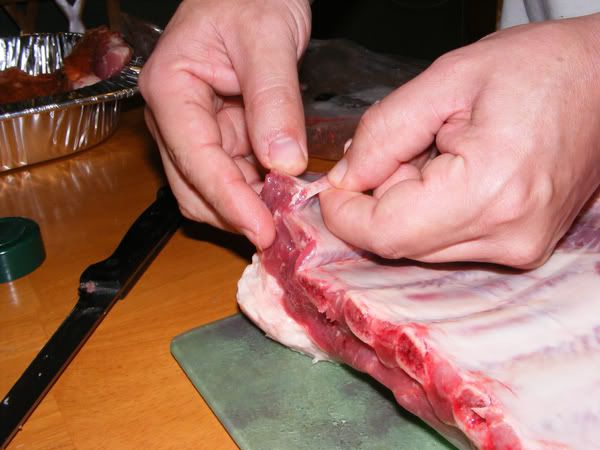 USE A NAPKIN to help it make it easier to hold the membrane!
Add your favorite Meat Rub
Place Ribs in foil pan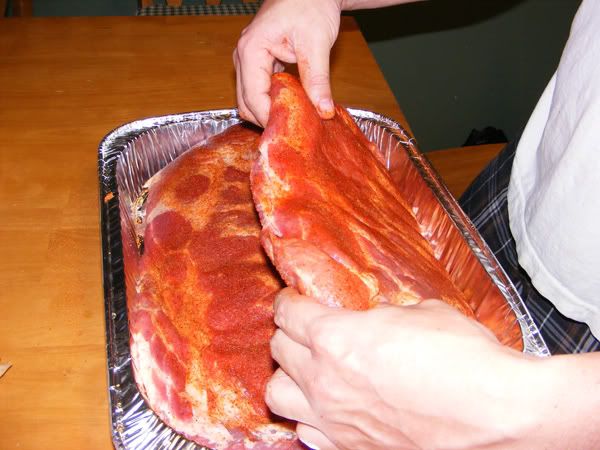 Add BOTH cans of Beef Broth
Add the 2lb bag of Brown Sugar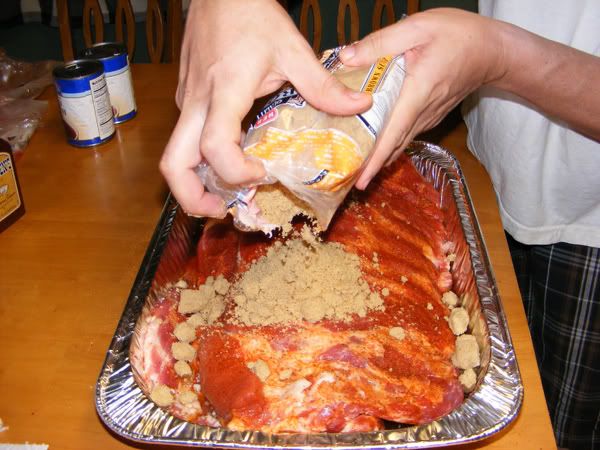 Pack it in all nice..
Foil it up!
MAKE sure all your coals are to one side! ( i put mine to the side of the opening on the side of the pit where air flows )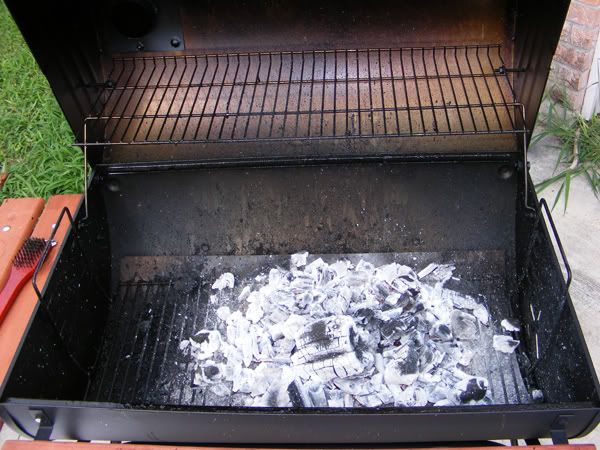 Put your pan on the opposite side of the coals.
and let it cook for 1 hour!...dont check on it..dont open the pit...just let it cook!
After an hour..peal the foil
YouTube - Brown Sugar Ribs Part1
put the ones on the bottom to the top and the ones on top to the bottom!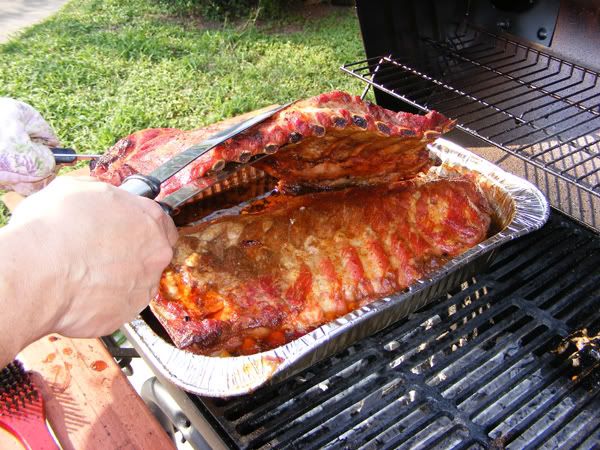 once you change them over...let them cook for another hour UNCOVERED!
Once the hour is up take them out and place them on the grill.
YouTube - Ribs Part 2
Sorry about wind!
after flipping them over and warming them up on both sides...
its time to SAUCE them up!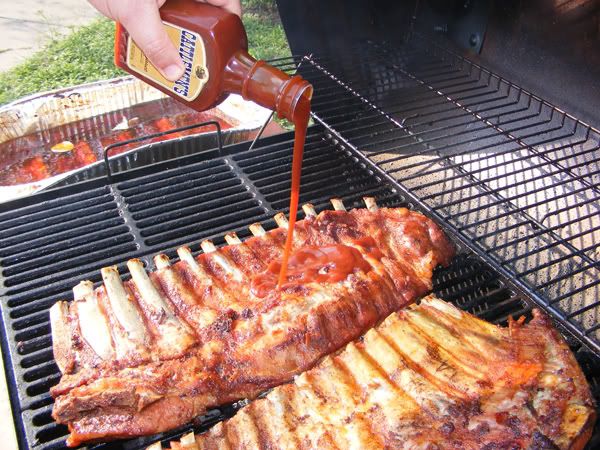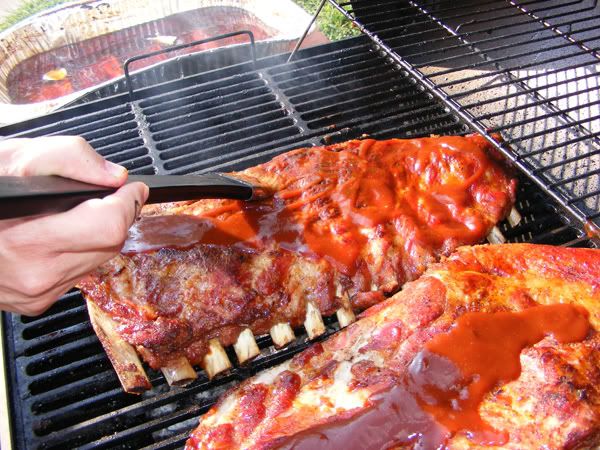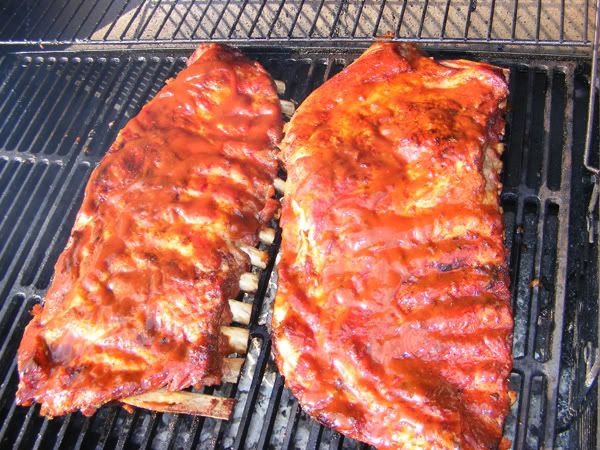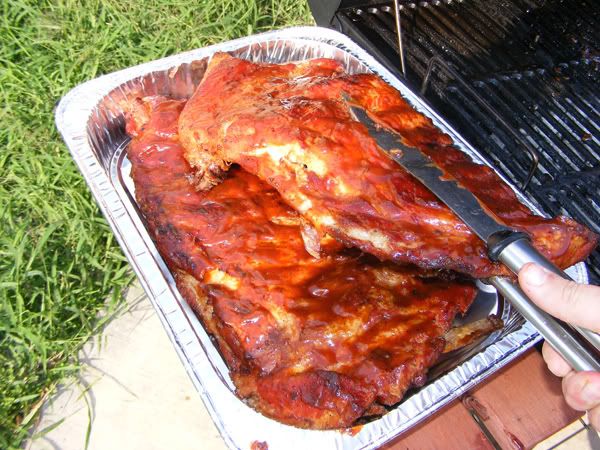 YouTube - Spare Ribs Part3
After cutting them up it's time to eat! or the Taste test for Jefe!
YouTube - SpareRibs Tastetest
HOPE you try this recipe!!! It was WICKED GOOD!!!