With much inspiration from Ernest, I decided to take some pics to share this simple desert.
It's very inexpensive and very easy to make!
You will need:
2 - 1 lb. 2 oz. packages of Oreo cookies
2 - 12 oz. packages of chocolate chips (your preference)
2 - 8 oz. containers of whipped cream cheese
1 - food processor
2 - cookie pans
wax paper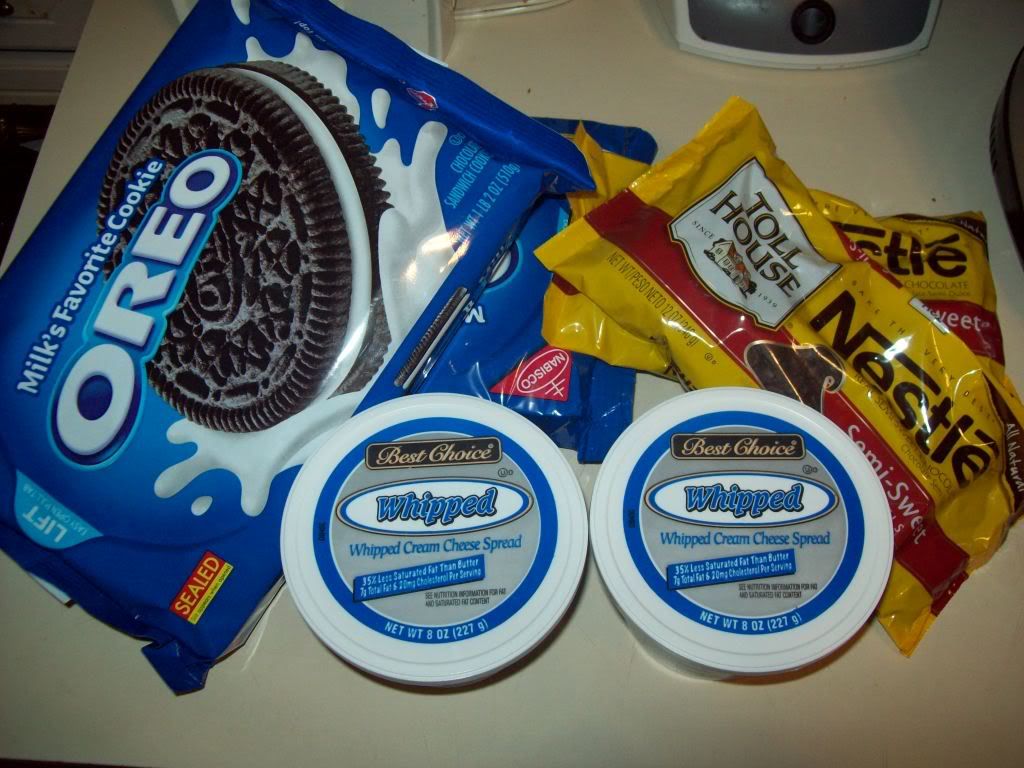 I find it a little easier to make these in two batches, using one package of Oreo cookies and one container of whipped cream cheese for each batch.
First, open one package of Oreo cookies and remove 9 of the cookies (these will come into play a little later.) Set the 9 aside and process the rest of the cookies through the food processor. Be sure to process the cookies very well to avoid any chunks or large pieces of cookies remaining.
Place the processed cookies into a large bowl.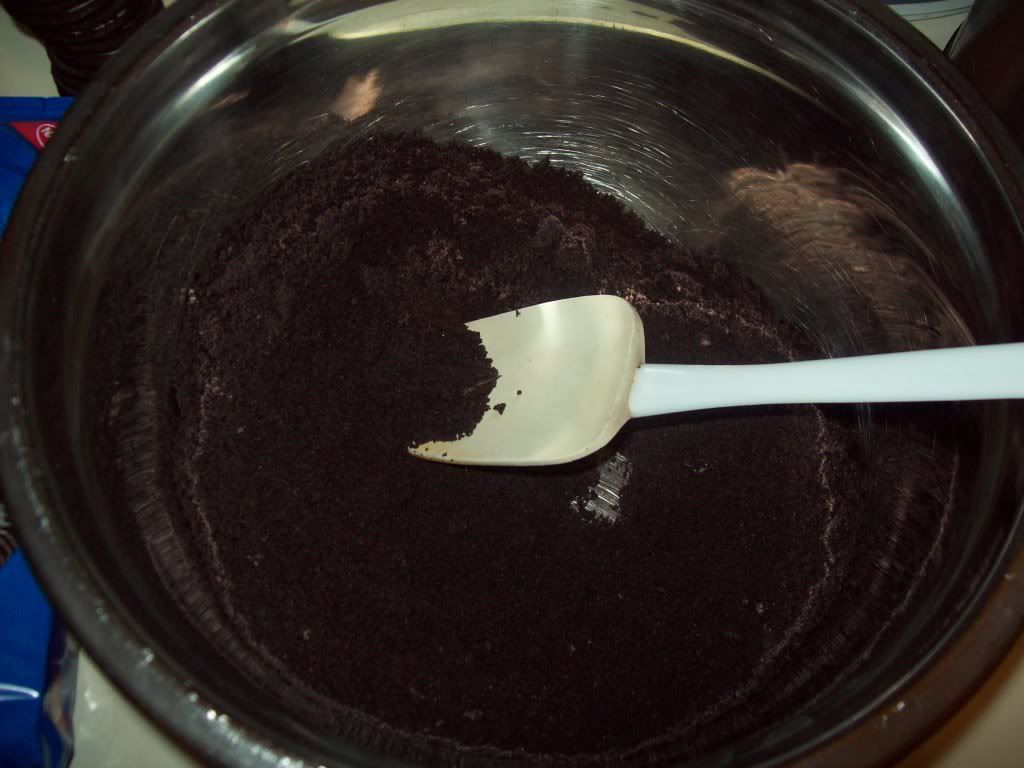 Empty one 8 oz. container of whipped cream cheese into the bowl with the cookies. Here's the fun part... MIX BY HAND!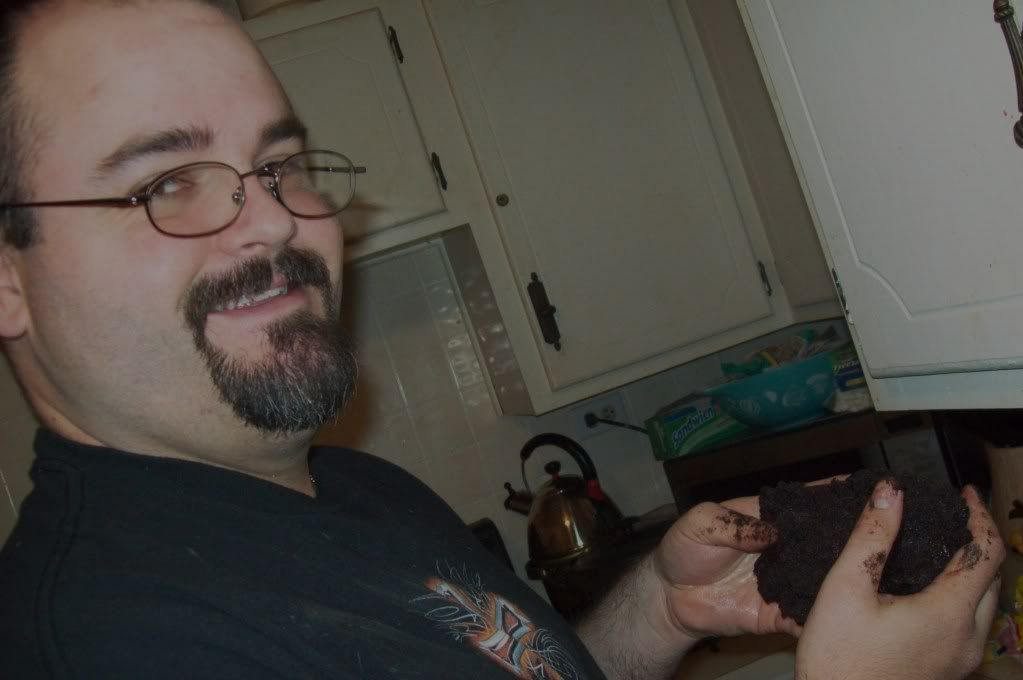 Be sure to mix it very well. At first it will be a pain, but as you continue to mix it will turn into a thick mixture with no loose cookie crumbs left.
After it is mixed very well, roll portions of the mixture into small, one to two bite sized balls. Place the balls onto a cookie sheet covered with wax paper.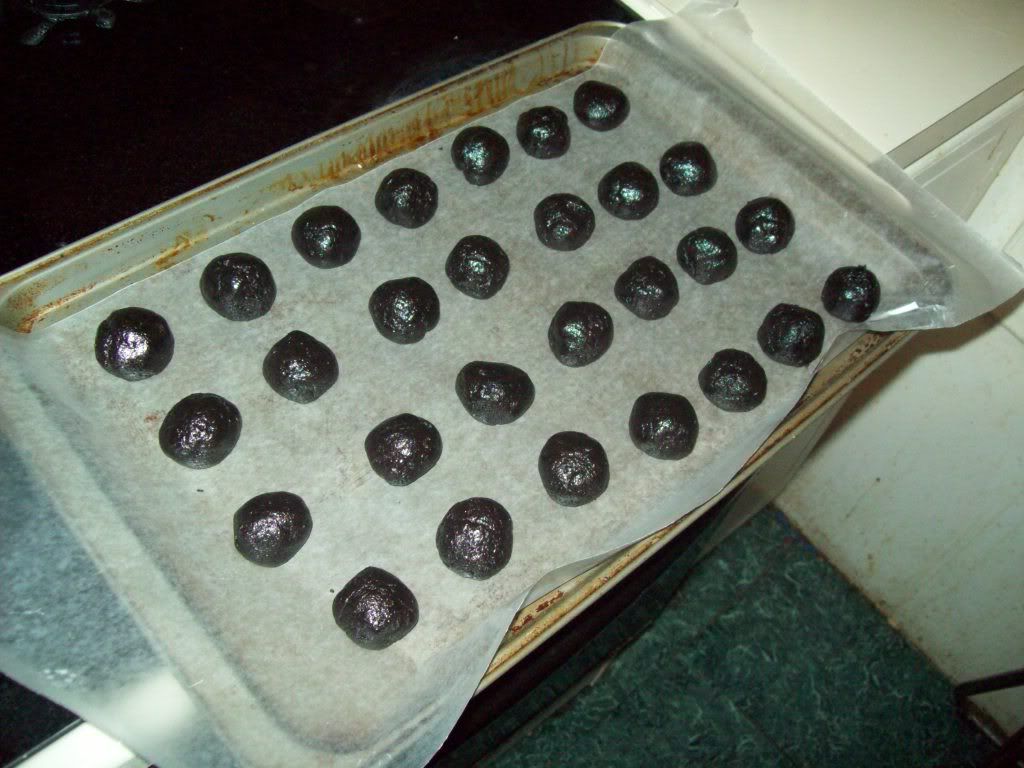 Once finished, place the pan in the freezer for approximately one hour to allow them to freeze.
After you place this batch in the freezer, you can go through the process again for the second batch.
While waiting, retrieve the 9 cookies from each package that you previously set aside. Now place those through the food processor then set to the side.
After the hour is up, double-broil the chocolate chip cookies at a medium heat until nice and melted. Keep the chocolate over a medium heat to prevent it from hardening back up.
Remove the batches from the freezer and dip each truffle into the chocolate allowing the chocolate to coat the truffle. Place the truffle back onto the wax paper covered cookie sheet and sprinkle with the extra processed Oreo cookies.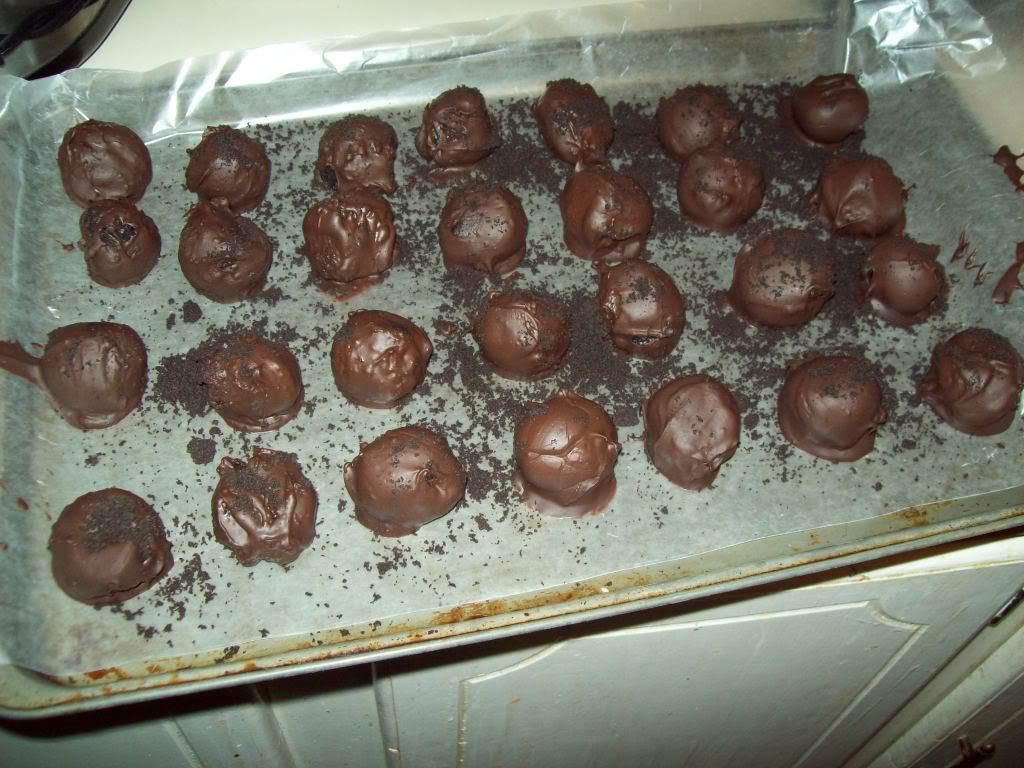 Place the sheet back into the freezer to allow the chocolate to harden.
When you're ready, remove them from the freezer and place into the refridgerator to allow them to thaw slightly but stay cool.
After thawing, serve and enjoy!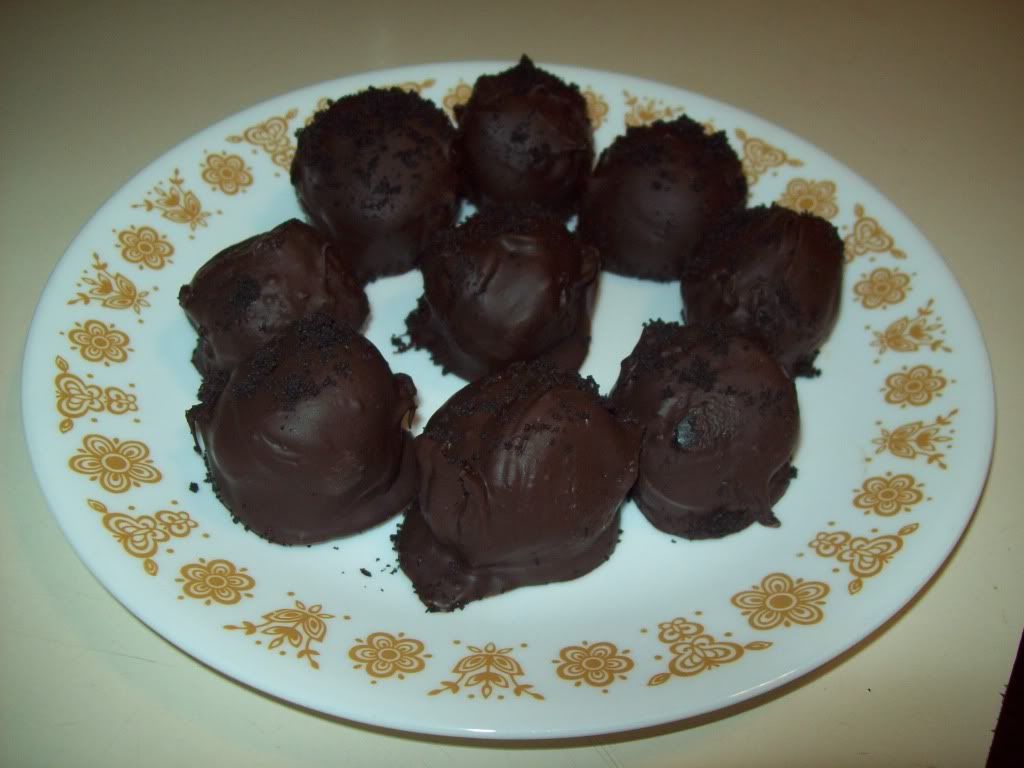 Now, I know this isn't near as fancy or intricate as some of E.'s food threads, but hopefully you'll enjoy them.
I made this batch tonight and the family loved them!