I posted weekly updates for this on facebook and figured I would post it up here as well. This is about 50 hours so far and there should be about 6 or so left. The initial part took 2nd place at the Mighty Warship Olympia tattoo convention for extra large color (when only the hip was done). Fun to do but blue ink can be extremely difficult to work with...anyway...here it is.
first part (that won the award)
lower outer leg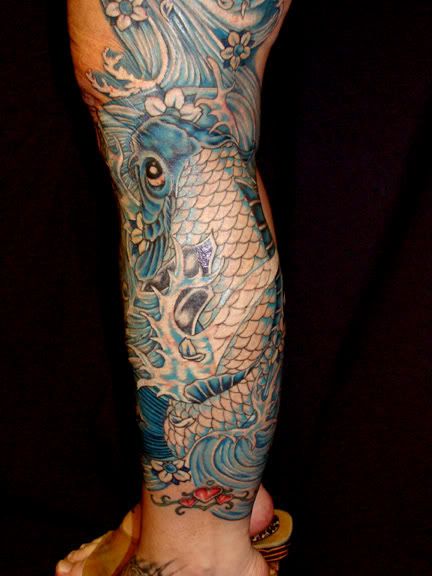 Lower inner leg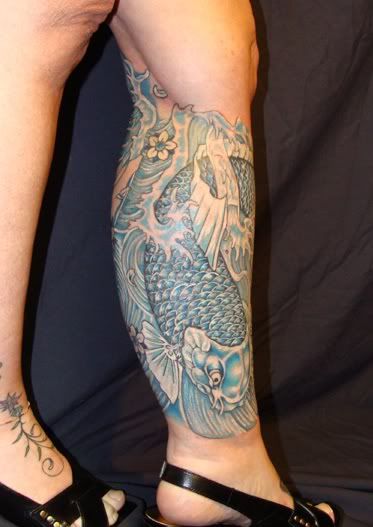 overall look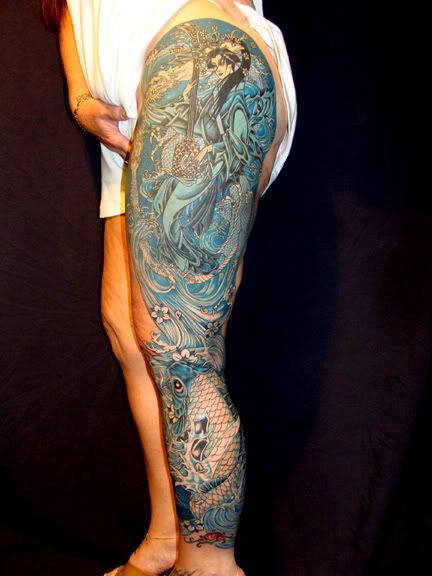 displaying the awards (She also has a foot piece that I did on her that took first place small black and grey at the same show)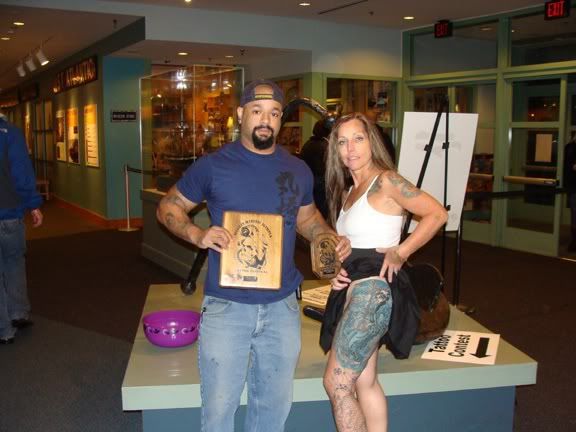 working on the upper, inner thigh now to complete the sleeve...difficult to get "tasteful" pix of that
Thanks again for looking.
This lady is early 50's in age by the way......never too old to start getting good work!