My son's high school football team did well this season but lost in the playoffs to the Eisenhower Cadets 21-14. He's disapointed but he's a sophmore and I think they will make it back before he graduates.
Here's some action pics from this year.
My boy #78 RG 6'1" and 255 lbs and he's ONLY 15!! The future looks good!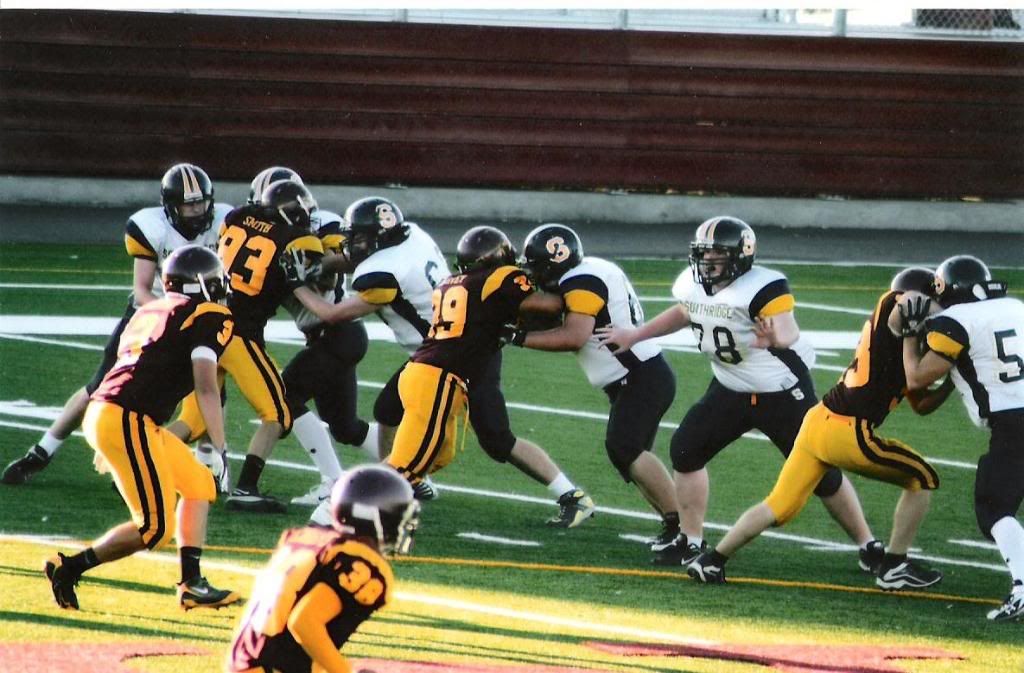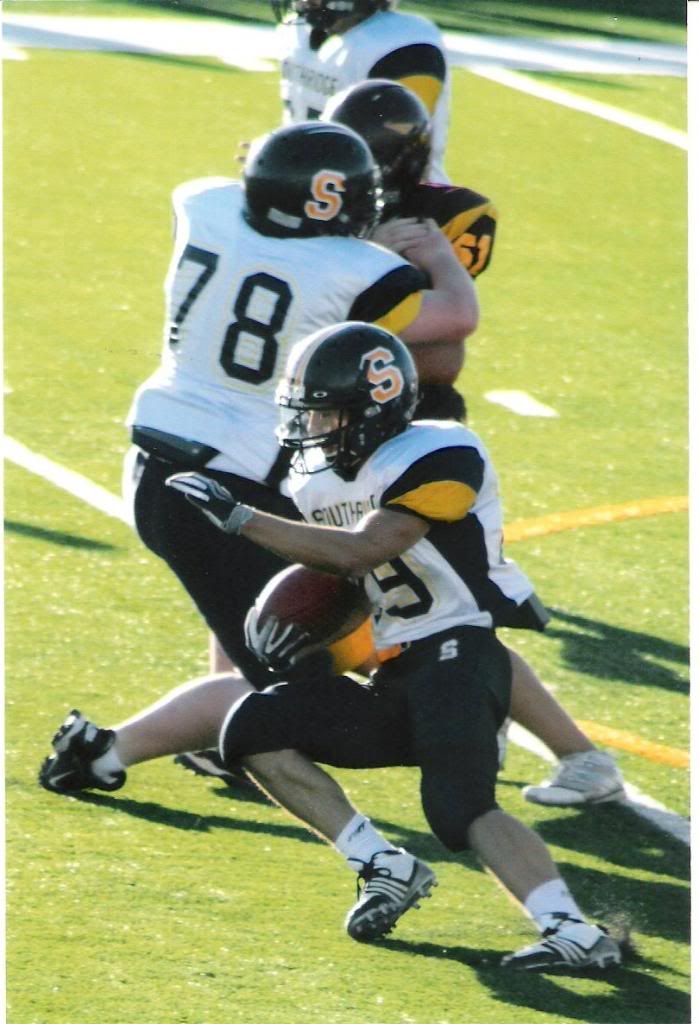 More action pics from the Southridge Suns 2009 season!!