Hi, I have a male Burm that has had chronic RI with symptoms coming and going for about four years now. He has been seen by a vet a few times now, nothing more than weighing him and giving me some fortaz injections to take home. It does seem to have an effect, but never quite seems to do the trick. I am going to take him and have a culture and sensitivity test done to figure out the proper antibiotic treatment. But I want to check around with people online to make sure I have my husbandry nailed down. Here are some pictures of the setup.
Overview. 28qt sterilite flupped upside down is there to facilitate drainage of the lungs. He had hides in his enclosure for a long time but he eventually quit using them.
He looks pretty thin to me, He is not eating at the moment which I believe is due to him being a male during the breeding season. He is cruising most of the time rubbing his face on the glass, I have the doors covered up in hopes of calming him down. I admittedly slipped up and I don't think I fed him quite enough over the spring and summer when he was eating. I am offering once a week.
Oil Filled radiator hooked up to Ranco ON/OFF style thermostat to regulate ambient room temperature.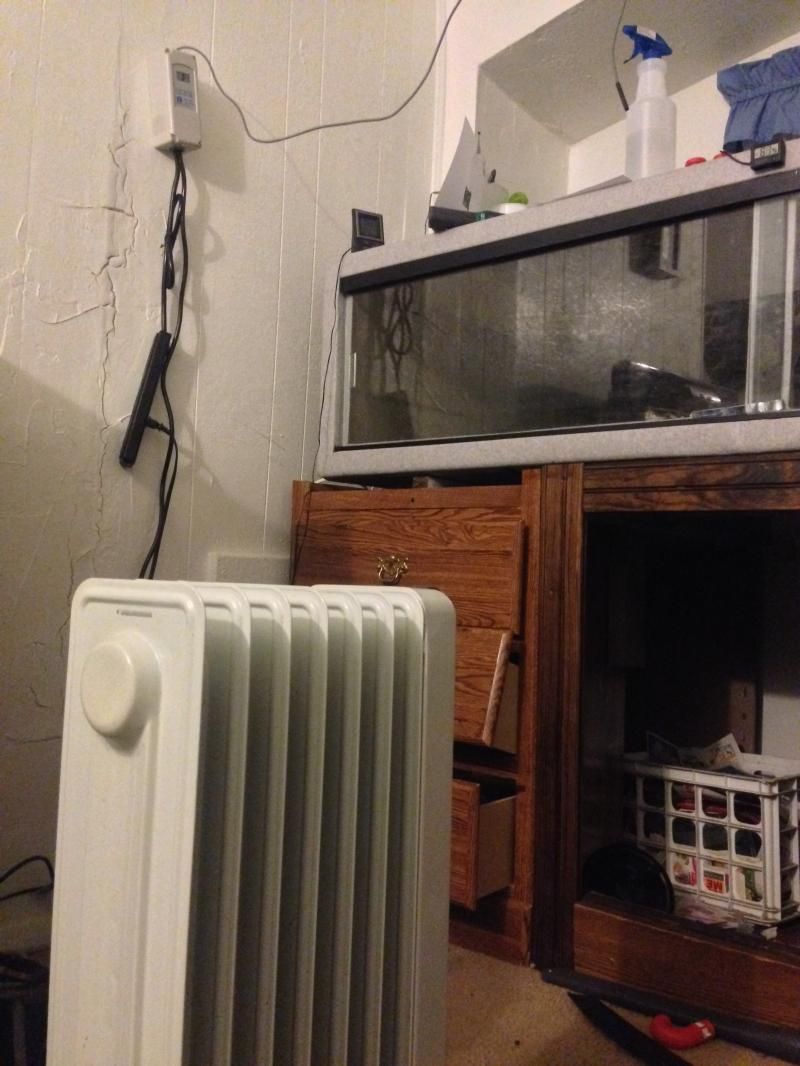 Ambient
Cool side (Probe on floor of cage)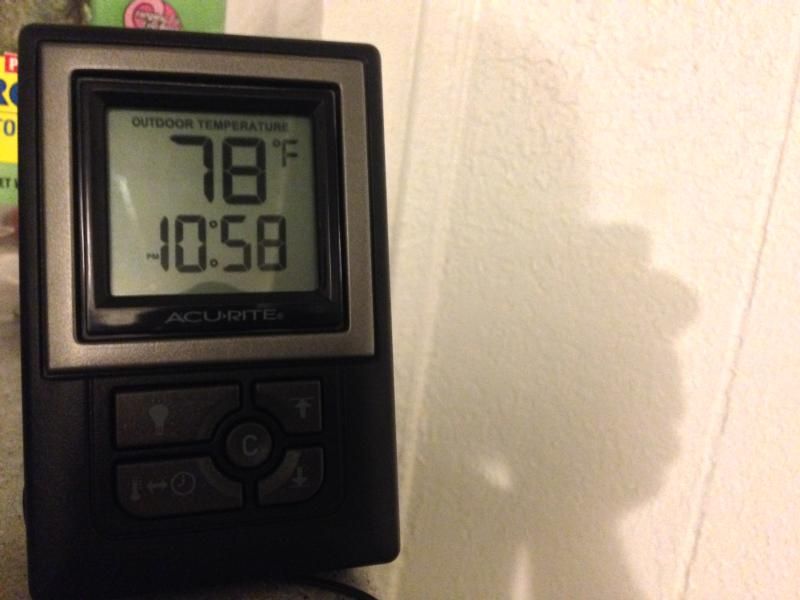 Warm side
Area directly under Pro Products RHP (On Original Herpstat)
Trying to keep humidity in the 60ish range
This Burm is 8 years old, roughly 10ft and 40 lbs. If you have any recommendations or see something that is wrong, please tell me. I know there are some very knowledgeable people here.