I apologize for not visiting here more often. My life is consumed by kids and their sporting activities. Traveling for wrestling meets and dance competitions plus work and all the other stuff that goes on makes for a less active forum presence. I am a member of a few and stop in but seem to unintentionally overlook this great forum.
I'll start 2017 here with some SD x Dwarf retic pictures.
This is Wallace.
I have a new I-phone 7 plus, I figured I'd pop a quick 3 pictures in different modes.
Wallace on his upside down stool.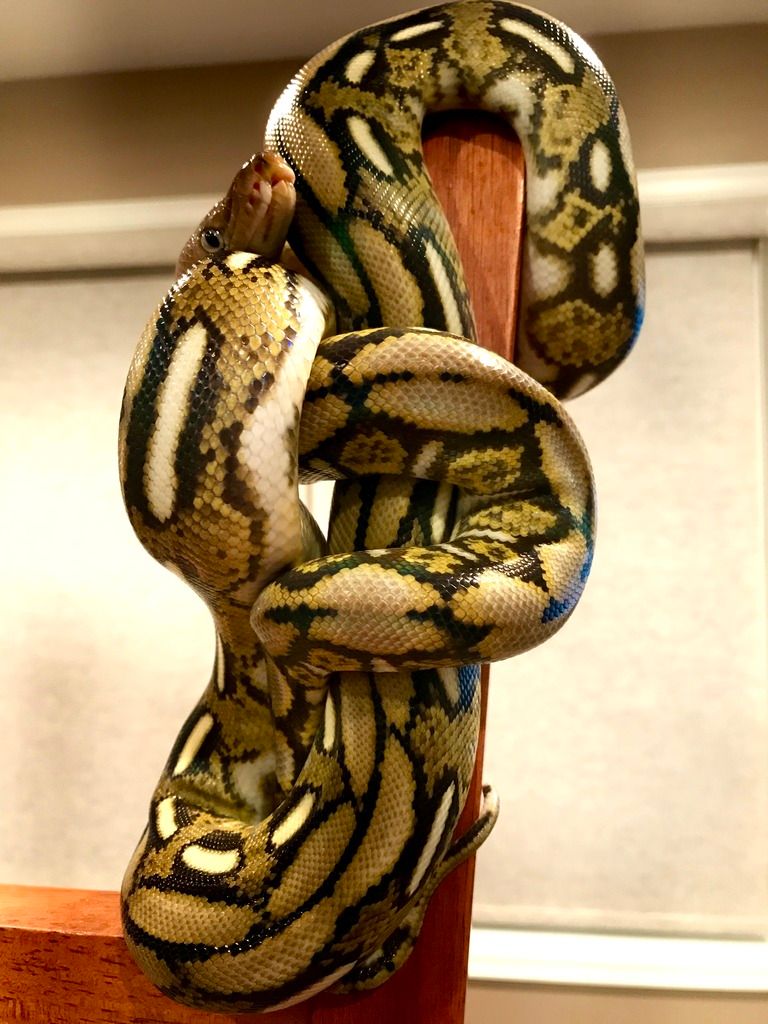 The same type of picture pose with some indoor adjusted lighting and zoomed in a bit.
And,,,, Finally a picture with the flash on and zoomed in.
I like the camera on the 7-Plus. It's almost as good as the Sony high end camera we have in certain instances.
The boy is coloring up nicely and you can see a bit of the rainbow toward the back of his head with the flash.
For reference the in the top picture the distance from the crossbar to the tip of the leg on the chair is roughly 9-10 inches.
Thanks for checking in on Wallace.
I'll have some boa constrictor stuff soon. He just shed and the weather is getting nice. Soon,,,, soon.