I've been waiting for a nice day and a decent prop. This is a SD X Dwarf Reticulated Python with the following genetic package, 100% Het snow (Purple Albino & Anery) He is 37.5% SD 43.75% Dwarf and 18.75% Mainland. His name is Wallace and he finally got his day in the sun.
He should stay between 8-10 feet as a full grown adult.
Enjoy these:

It isn't exactly warm, but it was warm enough and he was easy to take out today.
I think this guy absolutely glows outdoors.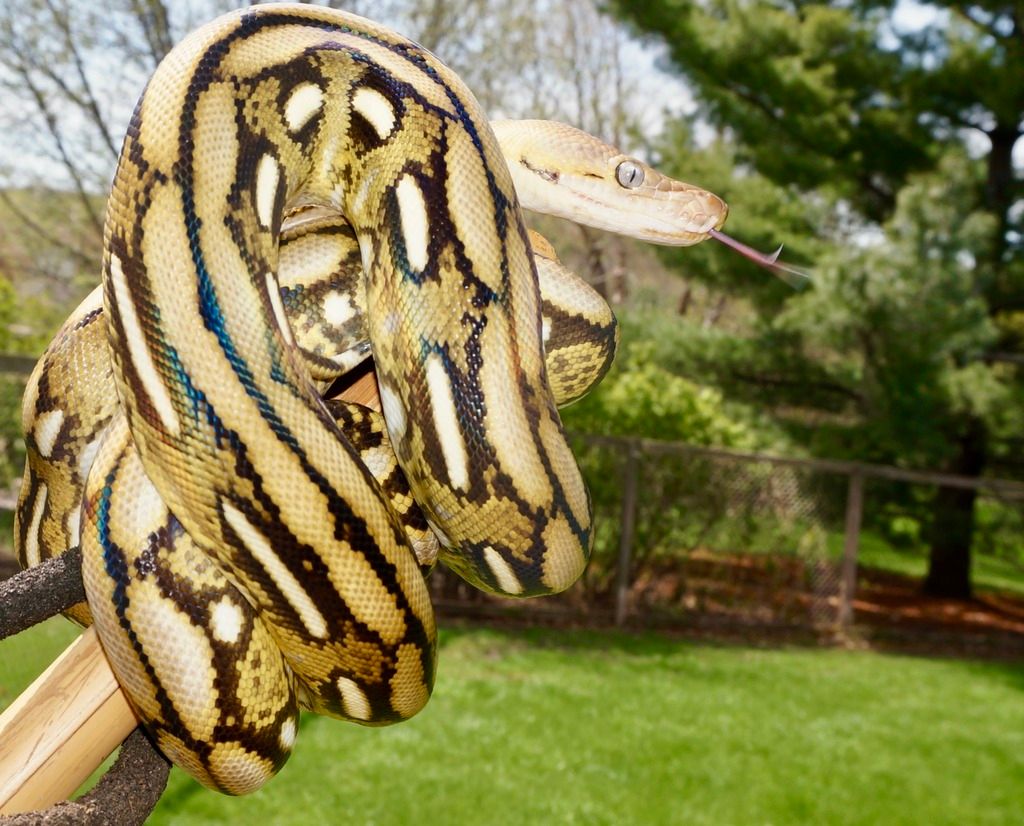 He acts like a king! Plenty confident these days IMO and rather easy to deal with.
Head scalation and crazy eyes.
Thanks for checking out Wallace!