I just thought i would share this photo of Zeus, even tho this guy is so moody at times but is a very good snakes. Loves to explore my home and find his way to my closet and just relax. He makes me laugh at time when he is in the kitchen, sometimes i think he`s about to cook dinner cause he in the kitchen more then me. He also just shed and i love how bright snakes are right after there shed. Still working on getting him to shed in one piece but he do allow me to help him take off the old skin. Which is a plus in my book. His growth is fast cause he was skinny when i got him, his normal feeding is once a week, 1 large rat and sometimes he will even eat 2 of them and he is an aggressive eating. He use to come flying out his cage before i could give it to him. Now i use a different method and it works better for me to keep him calm and not come flying out as soon as i open the door.
He actually seat still and let me get some shots...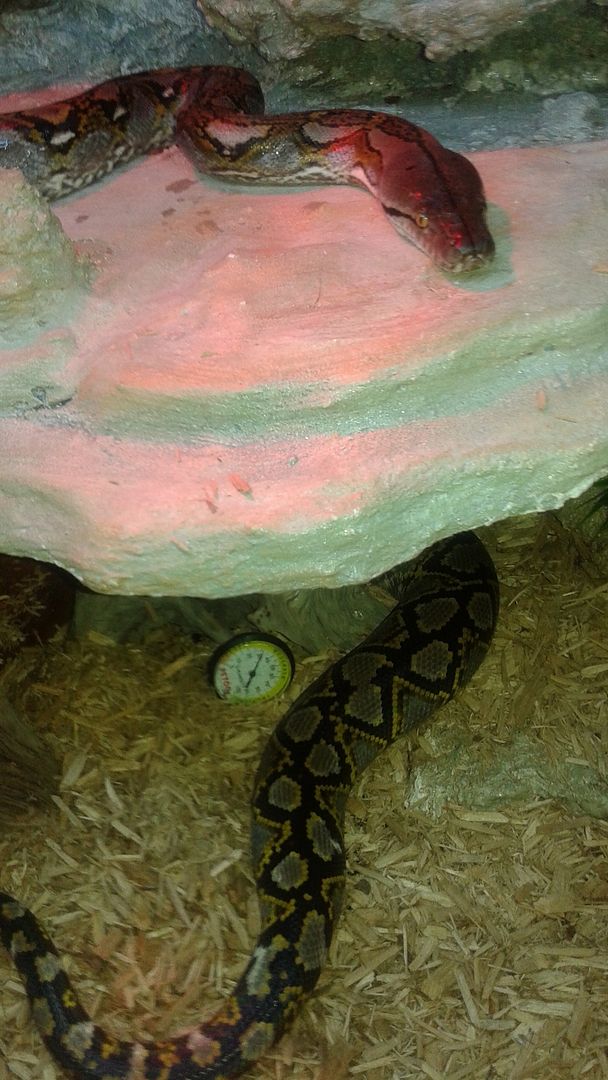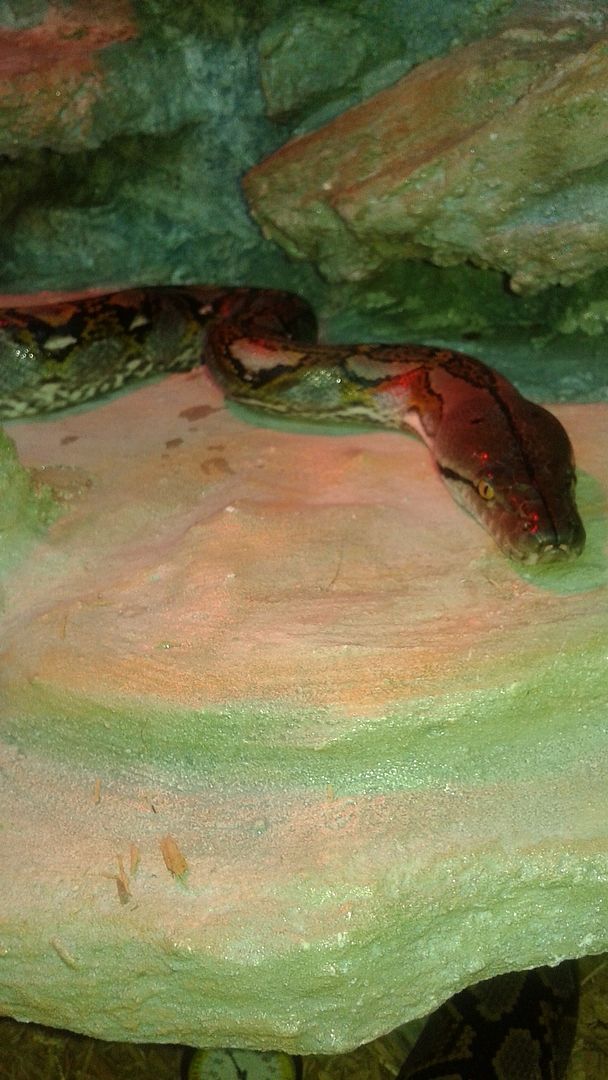 Now he`s saying no more selfies please...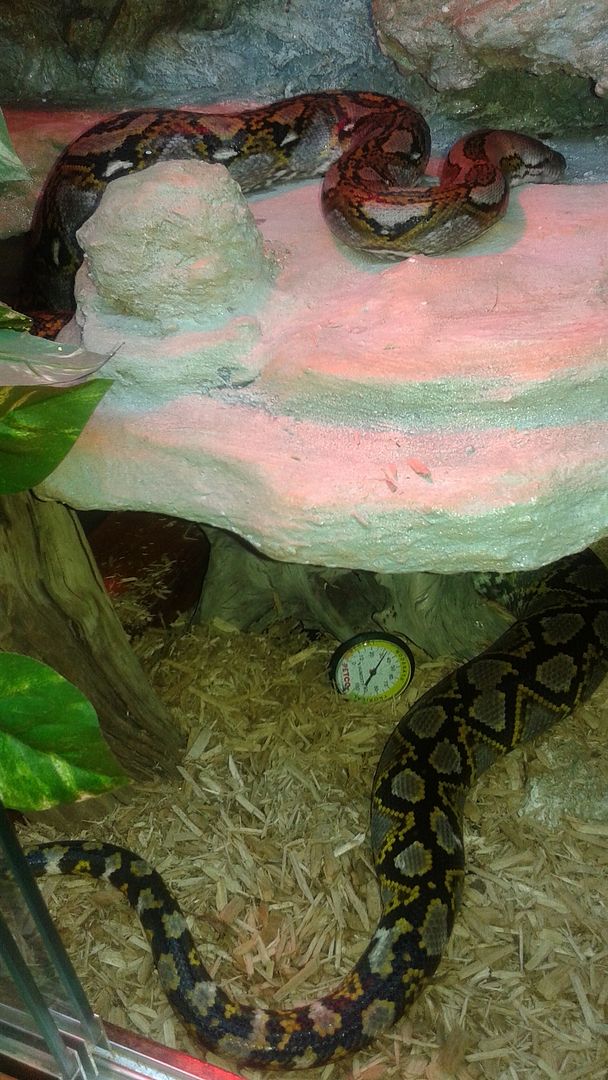 Shocking, as big as he is... He still finds away to fix in the hideout..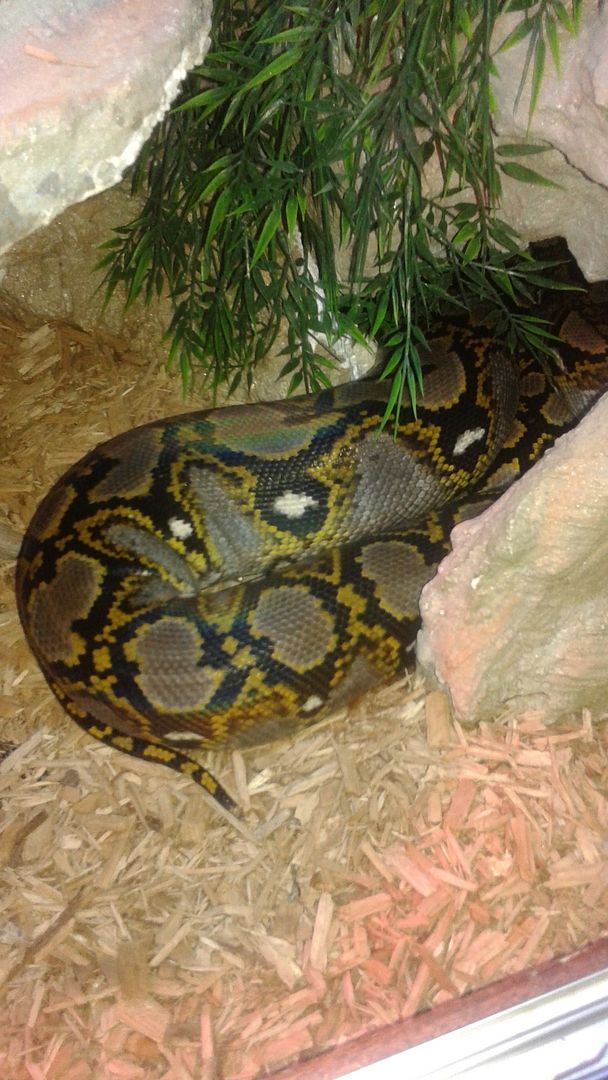 Bonus photo of my other retic... Her name is Coco, my platinum retic
Post a photo of your retic...